Last week, we opened pre-orders for the new GLx scopes coming to market. This week, we're doing the same for our SLx Gen 3 Prisms and new MD-25 Red Dot.
SLx optics are among our most popular products, offering impeccable performance on a price that meets any budget. Empowered with the ACSS® reticle, we design these optics for innovation-first, and the new 2020 releases are certain to impress.
The new SLx Generation 3 Prism scopes have all-new mounting systems that ensure unbeatable reliability and zero-retention, even when set in the most strenuous conditions. In addition, they've received a slight reticle update, trading the dot aiming point for a chevron.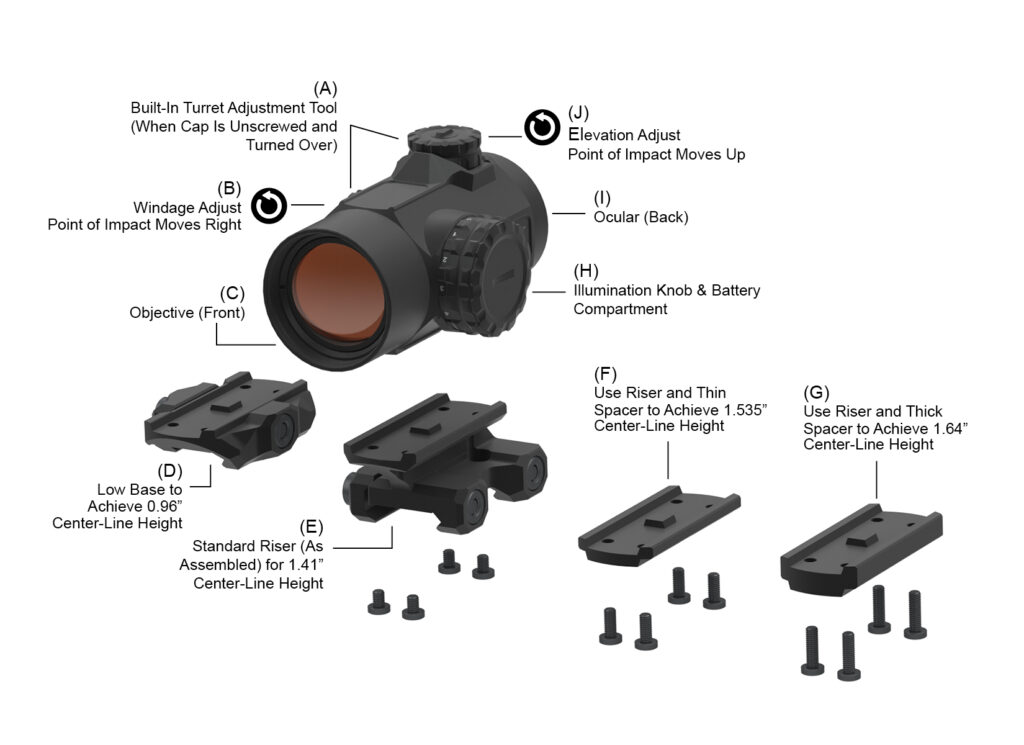 The SLx MD-25 Red Dot Sight is a completely original design, which blends the convenience and form of a microdot with a 25mm objective window. The larger window greatly improves user visibility and awareness while looking through the scope. This red dot also features brand new emitter technology, providing a super-bright reticle that can be used in intense direct light. With the SLx MD-25, the mount and riser plate is included.
For more information on the new scopes and how you can be the first to own them, continue reading below…
SLx 3x Prism Gen 3
The venerable SLx 3x Prism makes a return with its 3rd generation improvements.
This optic is a flagship of our SLx prism line, designed as the ultimate jack-of-all-trades for magnified optics. The 3x magnification is enough to keep you on target at long range, but the forgiving eyebox and brightly illuminated reticle make it fast in close quarters.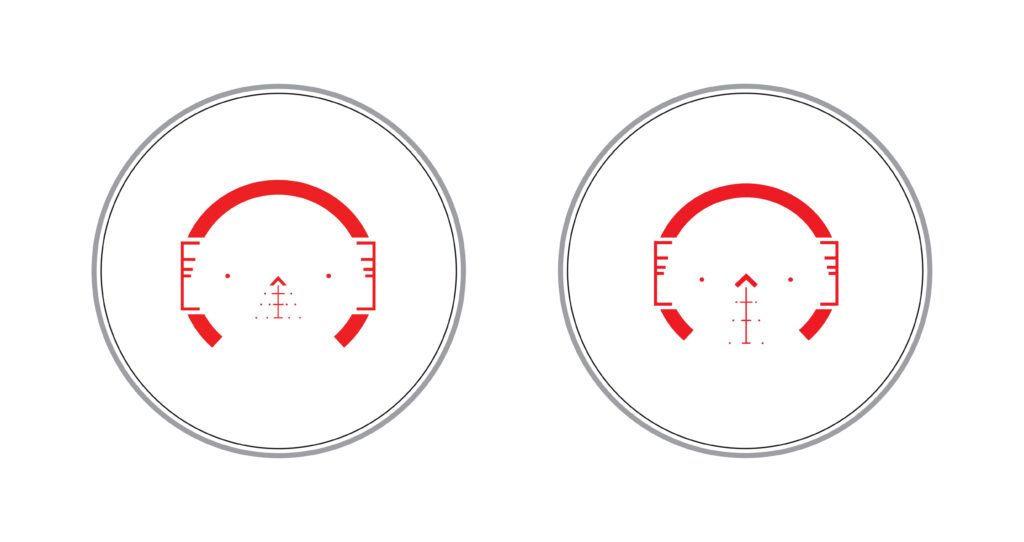 Third generation scopes feature several improvements over the predecessors. The most notable enhancement comes with the mounting technology. Our third-generation mounts have a fully redesigned factory mount, which cuts weight while strengthening the scope against spills and drops. Of course, the scopes still use the ACOG-style interface, so users can use their favorite aftermarket options as well.
In addition to the new mounts, these scopes will be getting some reticle enhancements over the previous generation. At release, the SLx 3x Prism will come in two reticle options: ACSS-CQB 5.56 M2 (Left) and ACSS-CQB 300BLK/7.62×39 (Right). Both reticles utilize the same core features, including a precision BDC, integrated wind holds, moving target leads, and autoranging tools. These reticles are improved from the 2nd generation, as they now feature a center chevron, which offers a superior aiming point compared to traditional dots.
This optic comes priced at $289.99, making it a good fit for any budget.
Primary Arms SLx 3x Prism Gen 3Shop Now
SLx 5x Prism Gen 3
For rifles that need a little bit more magnification, this SLx 5x Prism is also stepping into its third generation.
Just like the SLx 3x Prism, this new scope will come with a fully redesigned factory mount, improving the optic's resistance against shock and zero shift. In addition to the standard ACSS reticle (Left), this scope features a second all-new reticle: the ACSS Aurora (Right).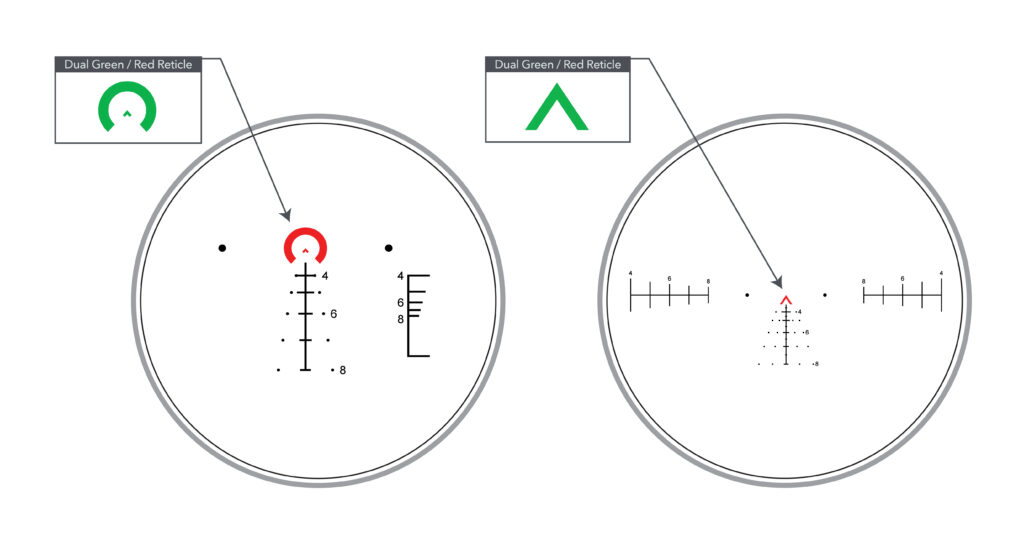 This new metric ACSS reticle comes at the request of armed forces groups overseas, who sought a proven BDC that could engage targets out to 800 yards with enhanced speed and precision. It has all the potency of a standard ACSS reticle in a slightly modified layout, using partial side crosshairs with vertical autoranging.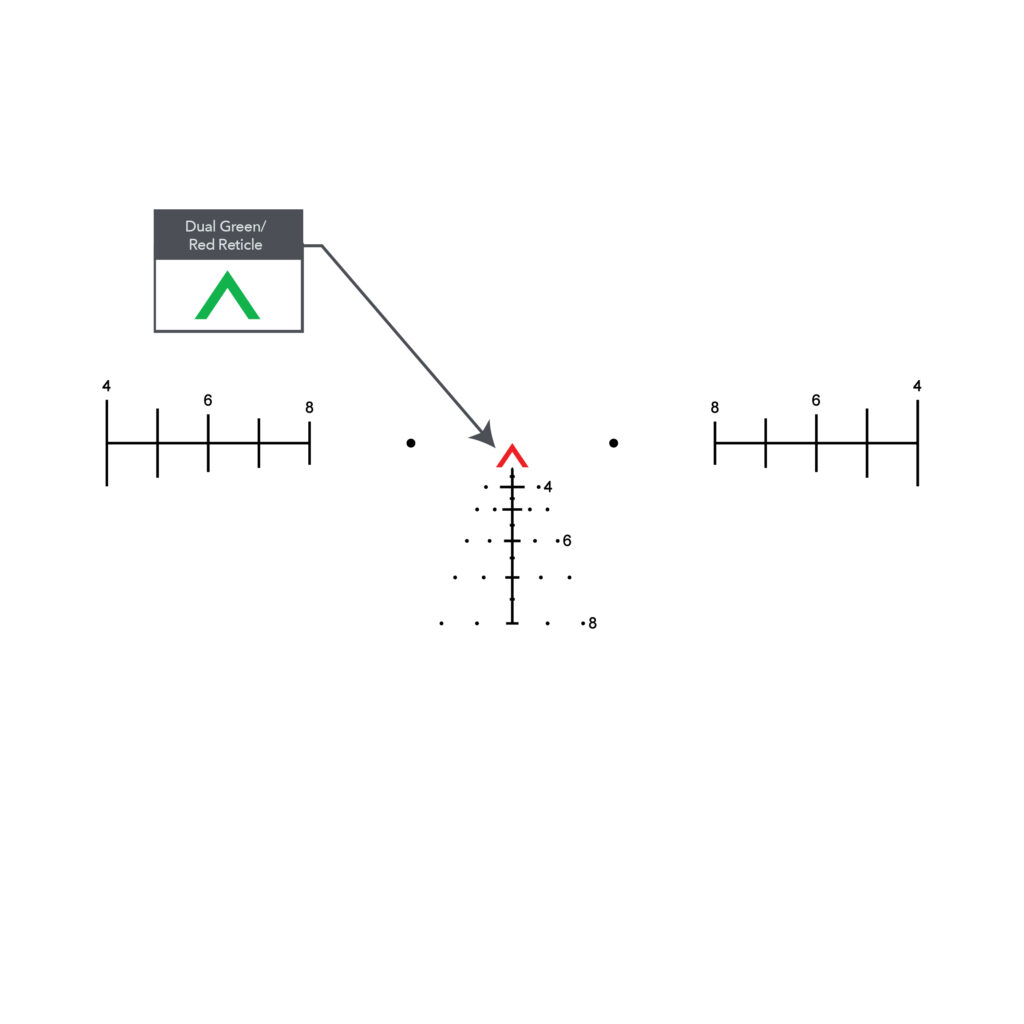 The Aurora is a good fit for the strengths of this optic, being the impressive weight-to-magnification ratio and glass quality. The dual red/green illumination dial allows users to configure the reticle appearance to their preference and setting, so the optic can be tailored to the environment.
Priced at $329.99, this optic remains one of the most affordable high-magnification prism optics on the market.
Primary Arms SLx 5x Prism Gen 3View Here
SLx MD-25 Red Dot Sight
The SLx MD-25 is a brand-new microdot that features a wider 25mm window, improving the user's situational awareness, eyebox, and field of view without compromising on weight.
With an all-new high output emitter, this is the brightest red dot sight that we've ever made. Illumination ranges from two night vision settings all the way up to an intense daylight-bright, which is clearly visible even in full sunlight.
At 6.5oz, this optic feels like a true microdot, but the larger 25mm window offers a superior balance of visibility and compactness. This sight is much more forgiving when pushed into awkward shooting positions or when used under night vision devices.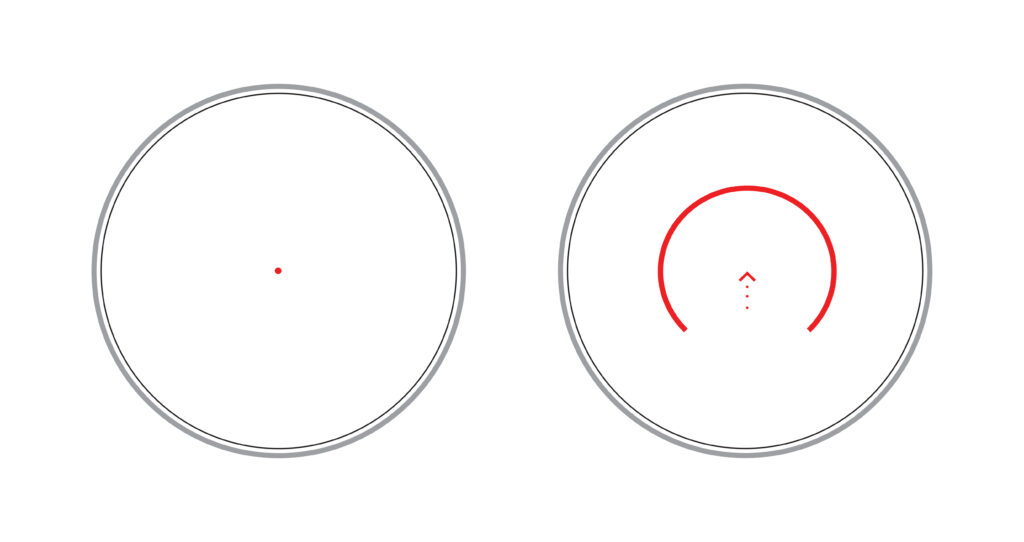 The first SLx MD-25 red dot sights will feature a traditional 2 MOA dot reticle (left) at come priced at $169.99, but an ACSS version will also be available later in the year at $189.99 (Right). Battery life for the 2 MOA dot is estimated at 50,000 hours on a medium setting, while the ACSS version will run for 12,000 hours.
Both models will use a standard microdot mount.