Why Buy a Pistol Caliber Carbine (PCC)
With the winter weather in full-force, many Americans are spending more time at the indoor ranges. Unfortunately, many rifles are poorly suited for such close quarters. The blast of a .308 is much less pleasant when it's amplified in a booth, and the short target distances just don't scratch the same precision itch.
That's why winter is the perfect time to get into Pistol Caliber Carbines!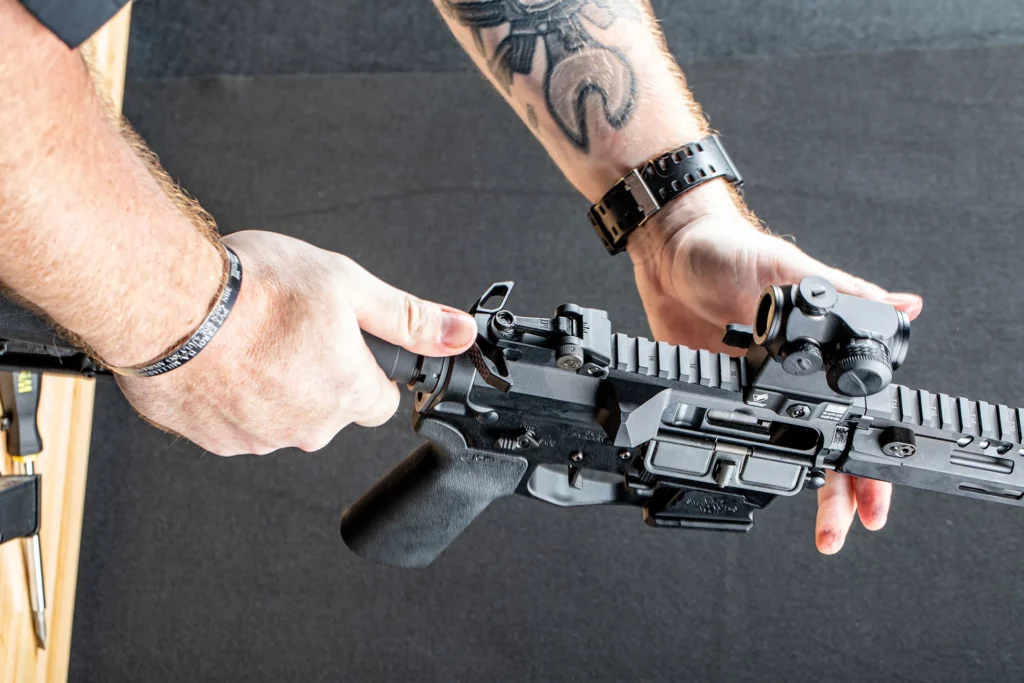 These pleasant little blasters have countless compelling benefits, but we've found most PCC-owners are convinced for 3 main reasons: historicity, competition, and the incredible fun-factor.
But before we get into that, what exactly is a PCC, and how does it differentiate from other carbines?
What is a PCC?
The naming says it all: Pistol Caliber Carbine.
Pistol Caliber Carbines (or PCCs) are rifles and carbines chambered in pistol calibers: 9mm, .45ACP, 10mm, etc.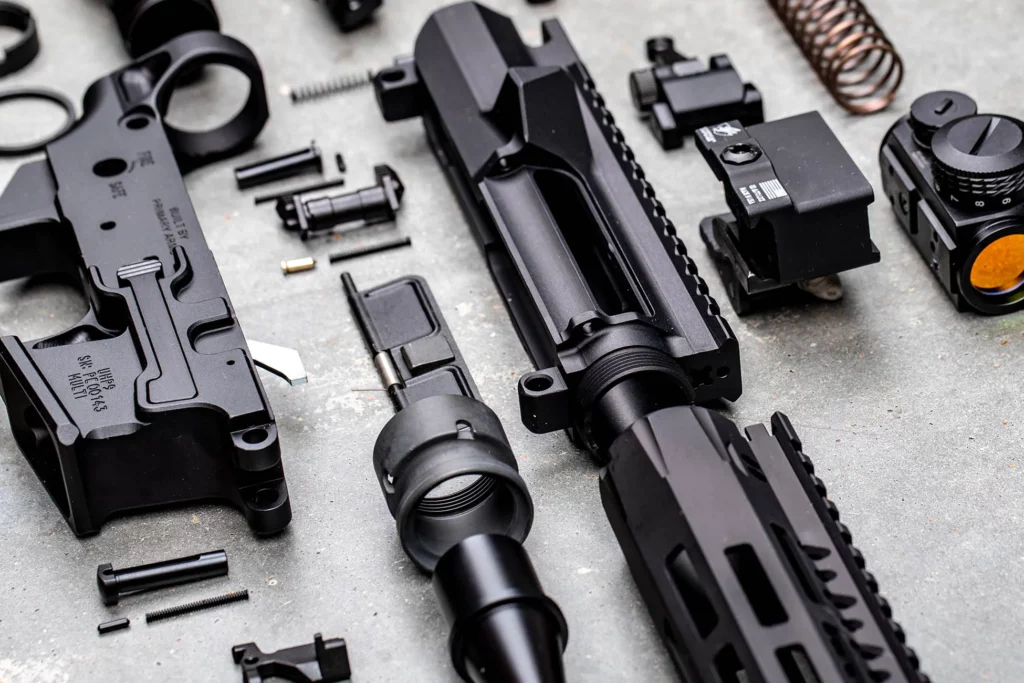 Some of the most popular PCCs are 9mm ARs, often called AR9s. In addition, many manufacturers make carbine-versions of popular sub-machine guns, including the HK MP5 or the CZ Scorpion Evo.
By combining low-recoil pistol cartridges with a full-size rifle body, PCCs are easy to shoot and cheap to feed. After all, 9mm ammunition can cost as little as 17 cents-per-round, so you can really stretch each dollar.
When you're not shooting beyond 200 yards, PCCs offer all the training and fun of their full-size counterpart in a more compact, cost-effective package. While they won't have the same kick, a PCC will keep you smiling every time you knock down a few steel plates.
Of course, there are some other important benefits too, entirely unique to the PCC family…
PCC History
Sub-Machine Guns (or SMGs) have played an important part of every nation's military since the days of World War I. Many Americans have a deep affection for the beauty of a well-crafted SMG, but few have the money or time to take home the real-deal.
A Pistol Caliber Carbine takes the beauty of SMGs and brings it into a civilian package, that can readily be converted to an SBR. Whether you're looking for a new-age marvel like the Vector .45 or retro favorite like the Colt 9mm SMG, you'll find a PCC to recreate that unique slice of history.
In some cases, a PCC is your only real option. H&K is known for their iconic SMGs, such as the UMP and MP5. In the UMP's case, the only available option in the US is through their USC carbine. The MP5 comes in a full pistol version, but if you want to use a stock, the closest non-NFA option is Zenith's MP5 carbine.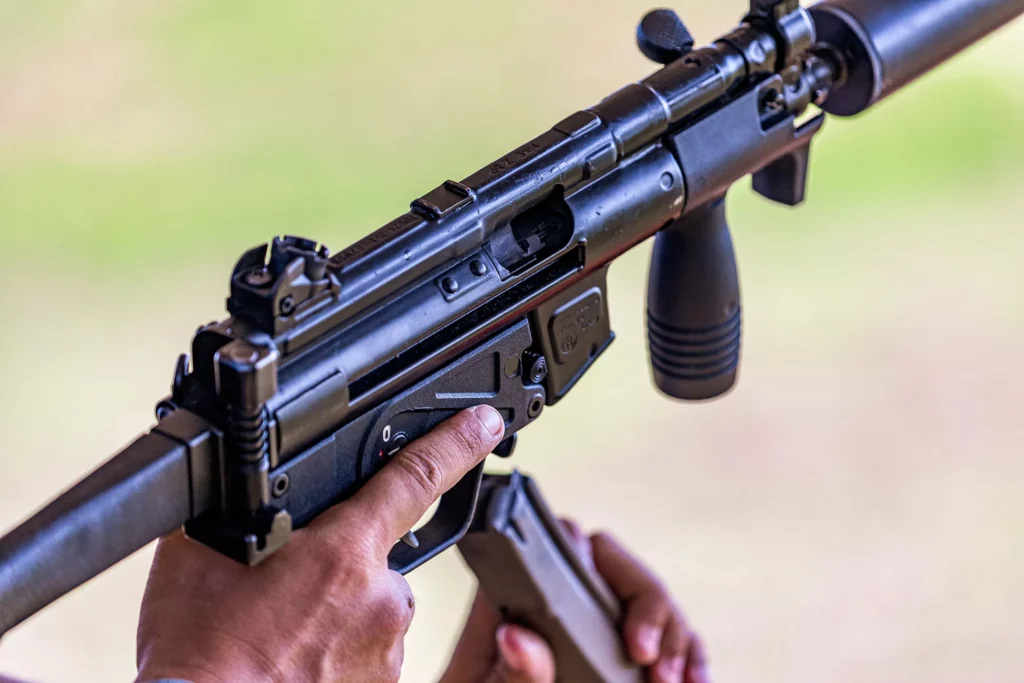 Competition PCC
Pistol Caliber Carbines are also an increasingly popular section for competitors in both USPSA and IDPA.
PCCs are now one of the more popular divisions within Steel Challenge matches, with options for both optics and irons. The United States Practical Shooting Association is supporting its own PCC division, which functions similarly to the optics division in Steel Challenge. IDPA started their own PCC division a year later in 2017, available in Tier 1 to Tier 5 matches.
Various 3-Gun competitions have also opened for PCC use, though the exact rules will largely vary from match to match. Given the growing popularity for PCCs, many local matches are eagerly accepting PCC use.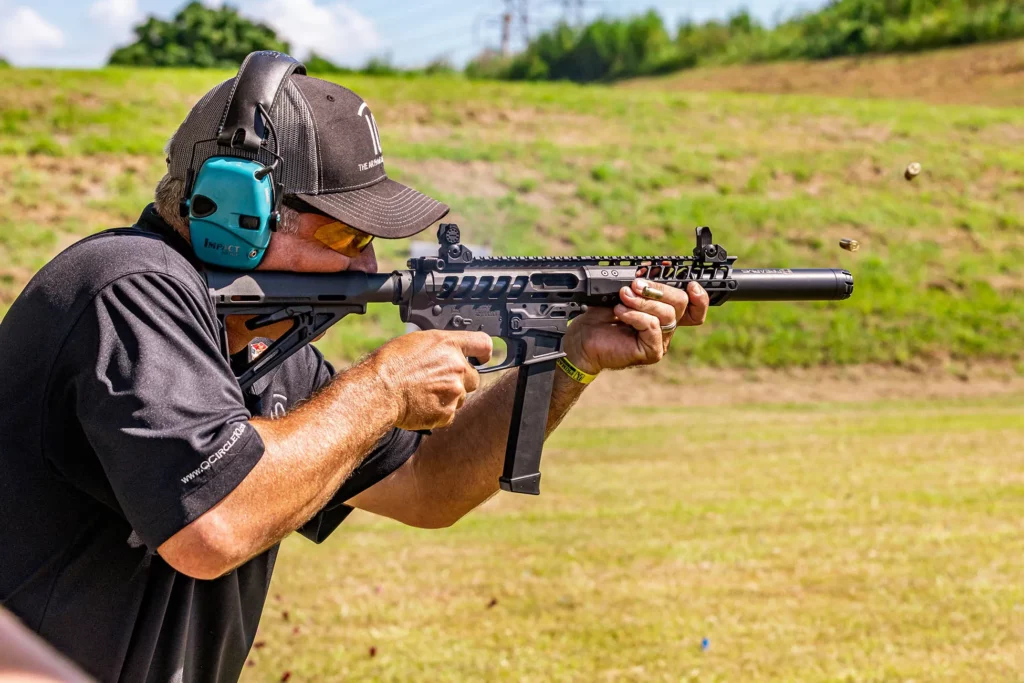 PCC is one of the best ways for newer enthusiasts to get started into the world of competitive shooting. With affordable ammunition and low recoil, new competitors can learn the basics and build up their essential skillset.
Fun Factor
The largest reason people are gravitating to Pistol Caliber Carbines is simple:
PCCs are really, really fun.
Getting behind a PCC and popping some steel targets—it can take you straight back to summer camp.
You really come to appreciate how mellow a 9mm sounds coming from a full-length barrel. It's easy to relax and plink away at paper (or ideally steel), and you'll come away from it with much lower ammo bills too.
Shop All Rifle-Length Pistol Caliber Carbines
If you've got one of those historic firearms, you'll also get a lot of attention from other folks at the range. Very few people have spent much time behind an SMG, so you'll find people drooling to try many of the most iconic PCCs.
How to Get Started
Depending on what kind of PCC you want, prices can vary from just a couple hundred to several thousands. If you're trying to recreate a semi-automatic version of some rare SMG, expect to make a large investment of both time and money. But if you're just looking to plink around and have some fun with a reliable PCC, we've got good news: it doesn't cost much to get started.
Foxtrot Mike PCC's
Foxtrot Mike Products is one of the leading names in PCCs, providing good-quality AR-pattern PCCs at very approachable prices. Foxtrot Mike uppers come in a variety of setups and calibers, including both 9mm and .45ACP. You can also choose between standard rear-charging or an ambidextrous side-charging handles.
FM Products' PCCs are capable of some very impressive accuracy, and we've seen several make inch-sized groups out to 100 yards. Since the Foxtrot Mike PCCs feed from Glock mags, many of you will already have compatible magazines. If you don't have any Glock magazines, no need to worry—as they are some of the most affordable pistol mags around.
If you're looking for a PCC other than an AR9, the most popular current-production models include the CZ Scorpion, Kriss Vector, and 9mm AK. The Scorpion has some of the largest aftermarket options, including magazines from Magpul and others. The Kriss Vector is well-known for its innovative bolt design, making it a popular choice for sci-fi enthusiasts. Finally, the various 9mm AKs from Century and Kalashnikov USA help lend a Combloc flair to our PCC lineup.
Once you're got a PCC in-hand, you only need a red dot sight and a few boxes of ammo to get you prepped and ready for plinking.
Close
Pistol Caliber Carbines have become a fast-favorite in the firearms community, and it's easy to see why.
No matter how you want to use a PCC, you're certain to have a great time—or at least a great conversation piece. Plus, if you want to get someone started in firearms, there's no better alternative for basic carbine handling.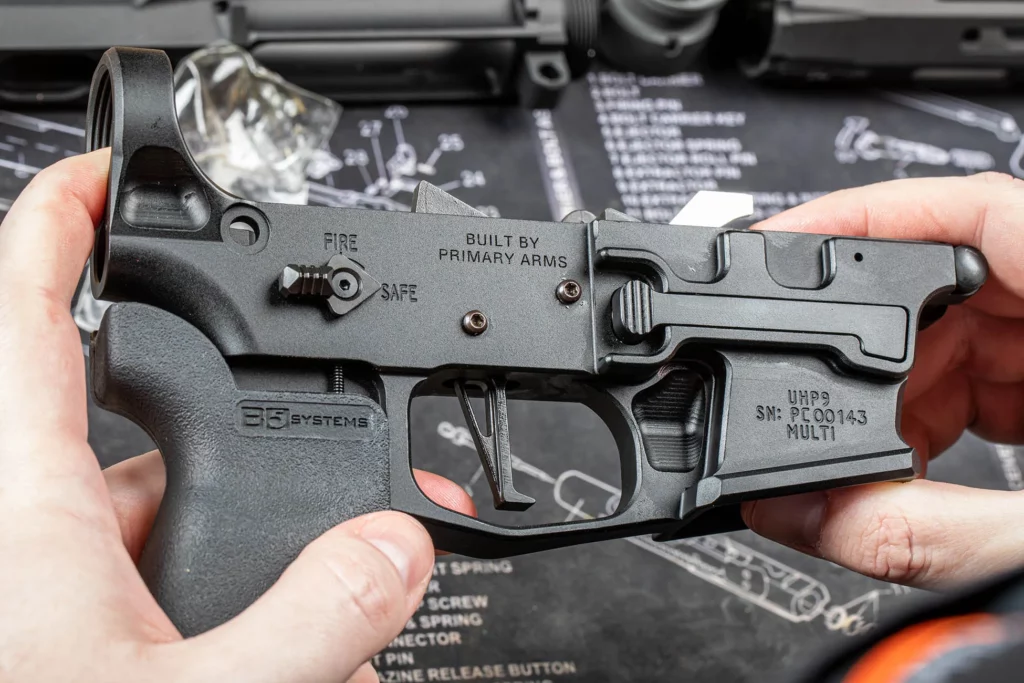 So, if you're looking for a way to warm up this winter, a PCC is a great way to make the most of an indoor range. Just be mindful! We know you'll still be waiting to set up a few plate racks once the sun comes out.