It isn't every day you can get feedback from the frontline. As an optics manufacturer, we're always looking for real-world feedback to help improve our product lineup.
Many months ago, we connected with a member of SOCOM who was looking to use our optic out in the field. This test would include extreme temperatures, high altitude drops, night operations, and the occasional firefight. After many months of hard use, Caleb reported back to us with his findings.
At the same time, we wanted to get a bit more information for the general public—presenting his opinions on optics from the standpoint of a professional. We asked Caleb a set of 10 basic questions, focusing on his background, his rifle setup, and his preferences on optics and sights. His full responses are detailed below…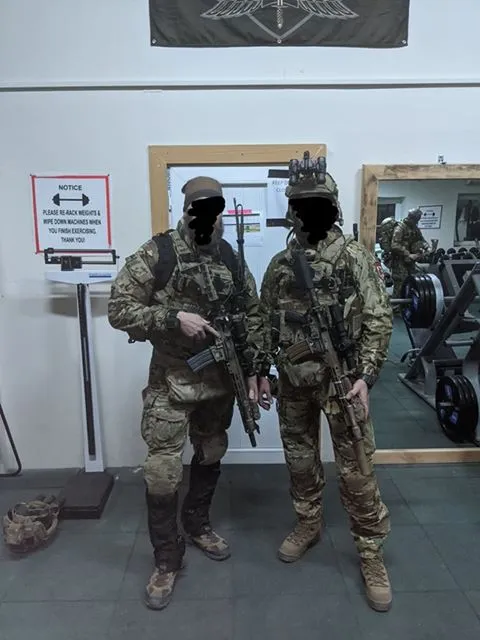 Tell us about your background.
I am in the US Army and have been in the military for almost a decade. I joined in 2011 as a Cavalry Scout. I did a trip to Afghanistan with the 173rd Airborne. After I returned from that deployment, I decided to move on to bigger and better things. I tried for the US Army Special Forces in February of 2013 and was selected. From there I trained as a Special Forces Weapons Sergeant and received advanced marksmanship training. We recently returned from a rotation in Afghanistan.
I love being outside and in the mountains especially. I grew up all over the country, moving constantly as a child, but always found myself hunting and fishing everywhere I went. Afghanistan reminds me a lot of Utah, where I spent a good portion of my childhood. As far as firearms go, I have competed for a few years now in pistol competitions but have yet to compete in any PRS shooting or 2/3-gun shooting. Most of my shooting experience has been more military offensive/defensive based.
I am also working towards my gunsmithing and applied ballistics degree. I am also custom building a couple different pistols in my wannabe garage-based shop.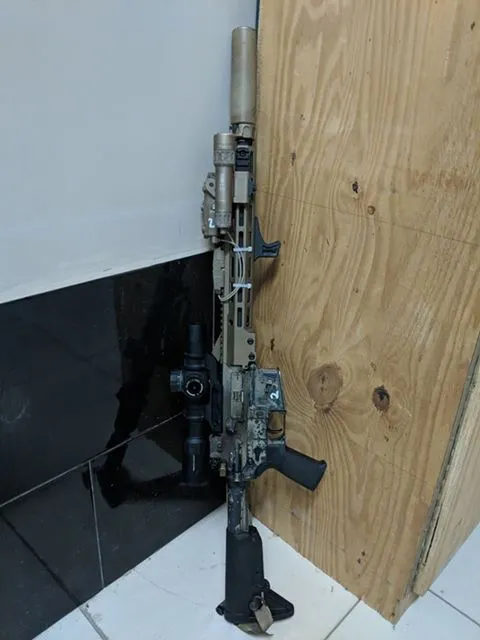 How do you set up your rifle?
There are a couple pictures here of how I have set up my rifles. When I was in the "Big Army" we were very limited to how our rifles could be setup.
The only thing that we were allowed to change was our butt stocks. However, in special forces, we are given a little bit more latitude in that regard. You end up seeing everyone set theirs up differently, and that's because no two people are the same. Personally, I have two very different setups.
Going to the mountains of Afghanistan requires a very different setup than my personal home defense rifle at home. I like to keep my weapons versatile though. I prefer the magnification of the Primary Arms Optics PLx 1-8x for my work rifle, but I've also attached a Holosun micro red dot to the top using a Larue LT 788-2 mount.
On my home defense rifle, I prefer to use a red dot sight and magnifier combo. Red dot sights allow fast target acquisition with an open sight picture, which is perfect for close quarters. That said, magnification is king when it comes to accuracy, so I keep an EOTECH G33 magnifier at the ready, in case I need that extra bit of precision.
I always have a flashlight on my firearms. My preference is SureFire, but there are several other good brands out there now. Because I like to shoot at night, and because my job mostly operates at night under NODS, I always have an IR laser on my guns too. When possible, I also prefer to run suppressed over un-suppressed.
I like a good trigger for shooting rapidly. My personal gun has a Wilson Combat TTU, and my work guns have Geissele triggers. I'm a little spoiled there. I usually have a vertical foregrip or something similar on my guns as well.
When it comes to optics, what do you think are the most important features for a carbine setup?
I use carbines for gunfighting, so I would say durability and reliability are paramount. You never want your rifle to fail you in your time of need. Murphy's law always applies, and we hope for the best, but plan for the worst.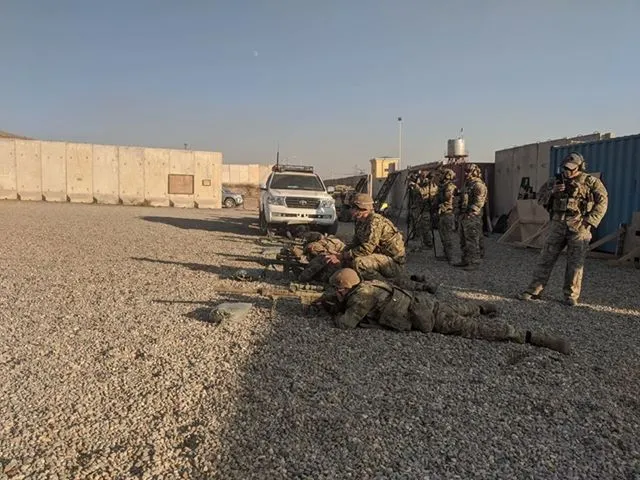 What are some aspects of rifle optics that you can only learn through field experience?
This is where YouTube and real life differ. For me personally, I've become a huge fan of magnification and auto-ranging reticles. Part of this is from training so much on the ACOG. I think it was a great design that really increased the effectiveness of basic riflemen.
With my latest deployment to Afghanistan, I found that the PLx 1-8 rifle scope made a big difference at long range. Even at closer distances, I find I shoot better with this scope than a red dot. Aim small, miss small is a real aspect to shooting. I also value accuracy over pretty much everything else when it comes to shooting.
It's the reason I chose to shoot 77 gr match ammo over the normal M855A1 ammo. Better accuracy means I can more quickly and effectively hit targets at further distances. During the deployment, I also ran some sniper rifle training with my team and with our attached infantry.
Even with most of the team running Knights Armament M110s, I was able to hit targets faster with my M4. A lot of that came down to training, but the ACSS reticle also made a huge difference as well. At 600 yards, I can accurately engage targets within 3 rounds, which is a great force multiplier to have for each individual.
How do lighting conditions influence your kit in the field?
I'm always ready to work at night, hence the NODS, IR devices, and a flashlight. If I was only going to be working in the day, I would say my kit would only get lighter because then I wouldn't need those tools. The biggest influence light has for me is in CQB situations. Really bright optic illumination is nice to have when it comes to bright sunlight and snow.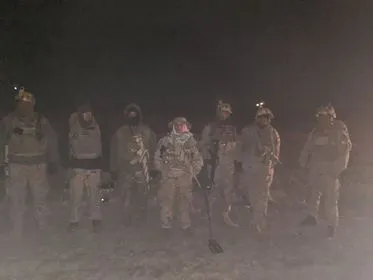 What have you learned about optics durability and battery life? How real are the risks for breakage or battery drain?
It's really nice to have a bomb proof piece of kit, but everything can fail. I think that durability is more on you than anything. I jump out of planes at 12,000-18,000 feet with my guns but haven't had anything bad happen.
I don't attach my gun to a leash and drag it behind me either just because I can. If I see someone on my team doing something like that, I lose my mind. Take care of your stuff and your stuff will take care of you. You will be able to trust it when you need it. There's nothing you can do against catastrophic failures.
I don't care how high you practiced dropping something—it won't survive a bullet round to the glass or the body in most cases. It won't survive being left leaning against a truck and then driving off (Ask me how I know.) Battery life is and isn't as big a deal as people make it seem.
It's cool that a battery can last 10 years, but you probably won't notice it, since those stats depend a lot on brightness setting and ambience. Temperature is usually your biggest factor to batteries anyway, whether it's radio batteries, PVS-31A's, your optic, or anything else. I have an EOTech on one of my guns, and I haven't changed the battery in almost a year and a half. It still turns on just as bright as the day I bought it. Some people will tell you not to trust EOTech with your life because the battery will die when you need it. That hasn't been my experience though.
What style of mounts do you prefer? QD or Fixed?
Going back to the durability thing, you most likely will be fine with either. Just get what you like. Personally, I use a Scalarworks LEAP mount for durability and weight. At only a few ounces, it makes up for the weight of a variable optic.
I've personally never heard of someone that needed to detach their optic to switch to irons. That being said, if you can have QD for about the same price and weight, why not? I wouldn't dwell on it too much. Just get a good mount from a good manufacturer and you will be fine. Also, on that topic, despite what anyone has claimed about their mounts, I have yet to see a mount that has an acceptable "return to zero" for my uses.
Do you run any BUIS or offsets? Why or why not?
Again, they are so small and light, so why not? It doesn't hurt anything to have them. Especially with offerings like the MBUS Pro from Magpul.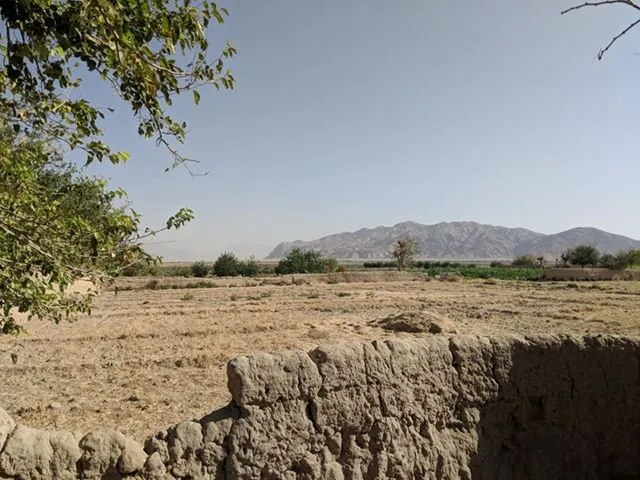 Based on your needs in the field, where do you see the future of optics headed?
Definitely toward low-power variable scopes. Whether you're in the mountains of Afghanistan or patrolling a city street, you still need to be able to accurately hit your targets and at distance. There's a little misconception I think about needing red dots for urban environments.
Go to any city, and you will see all sorts of sightlines that are hundreds of meters or more. There are cases where you'll need to ID a partially obscured target, and magnification makes a huge difference. Red dots will forever have their place, but you'll start seeing more low-power variable optics in the field. Fixed magnification scopes will probably get a lot less common.
Shop Primary Arms Low-Power Variable Optics
Do you have any final advice for our readers looking to purchase an optic?
Figure out what you need and want for what you are doing. There are plenty of choices out there right now, and they are only getting better. Focus on the practical—and less on hype and tacticool things. What works for Jerry Miculek may not work for you and your needs. Have fun, and see what people have to say online but take it with a grain of salt.
You may need to take that leap of faith when making a final decision. No matter what you get, though, be sure that it's built for abuse and backed by a trustworthy company. If you see something that's too good to be true, it probably is. If you're trusting your life to an optic or rifle, make sure it deserves that trust.