Last year, GLx released with stellar reviews from hobbyists, sportsmen, and professionals alike. The enhanced glass clarity and feature-set made GLx optics a fast favorite, and we're proud to announce that GLx is returning with an all new line-up.
These optics represent the latest in Primary Arms Optics' push for both value and innovation. This re-release expands on GLx with new reticles and a brand new 2x prism scope, and starting today, you can pre-order all the newest GLx optics, which will all be releasing through April, May, and June.
Continue reading to get a detailed breakdown about each of the new releases—and how you can be the first to get them.
GLx 2x Prism
The GLx 2x Prism is one of our most anticipated optics this year, blending the power of a magnified prism optic with the lightweight, high-speed performance of a reflex.
Weighing in at only 11oz, this optic is our first GLx prism optic, featuring enhanced glass quality, true daylight-bright illumination, and the motion-sensing AutoLive battery control.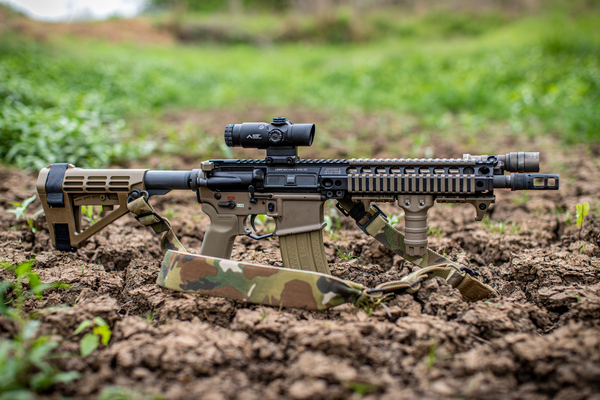 Getting behind the scope, you'll immediately notice this optic's massive eyebox. While the 2x magnification provides greater precision at distance, this prism optic excels in close quarters, where speed and target acquisition come first. With both eyes open, users can instantly identify targets and set their sights with full situational awareness.
Target engagement is further enhanced through the intuitive ACSS CQB-M5 reticle, available in both 5.56/.308/5.45×39 and 7.62×39/.300BLK configurations. With this simple ACSS reticle, you can range and engage targets out to 500 yards with ease, utilizing pre-calculated BDCs for unparalleled speed.
For mounts, the GLx 2x Prism uses the Mini ACOG footprint, users have a wide selection for any setup, including standard AR carry handle mounts.
Even with these features, the GLx 2x Prism is priced at an approachable $369.99, making it one of the most affordable premium prism scopes on the market.
Primary Arms GLx 2x PrismShop Now
GLx 2.5-10x44mm FFP Rifle Scope with ACSS Raptor M2 Reticle
The GLx 2.5-10x44mm Rifle Scope is favored for its balance of weight, magnification, and long-distance performance.
A true utilitarian optic, this scope is a perfect fit for any SPR or mid-range rifle, though we're seeing these scopes used in conjunction with offset reflex sights to boost the performance of carbines too. At 22.2oz, this scope is only slightly heavier than most 1-X optics, but the large 44mm objective provides the user with superior light transmission and clarity.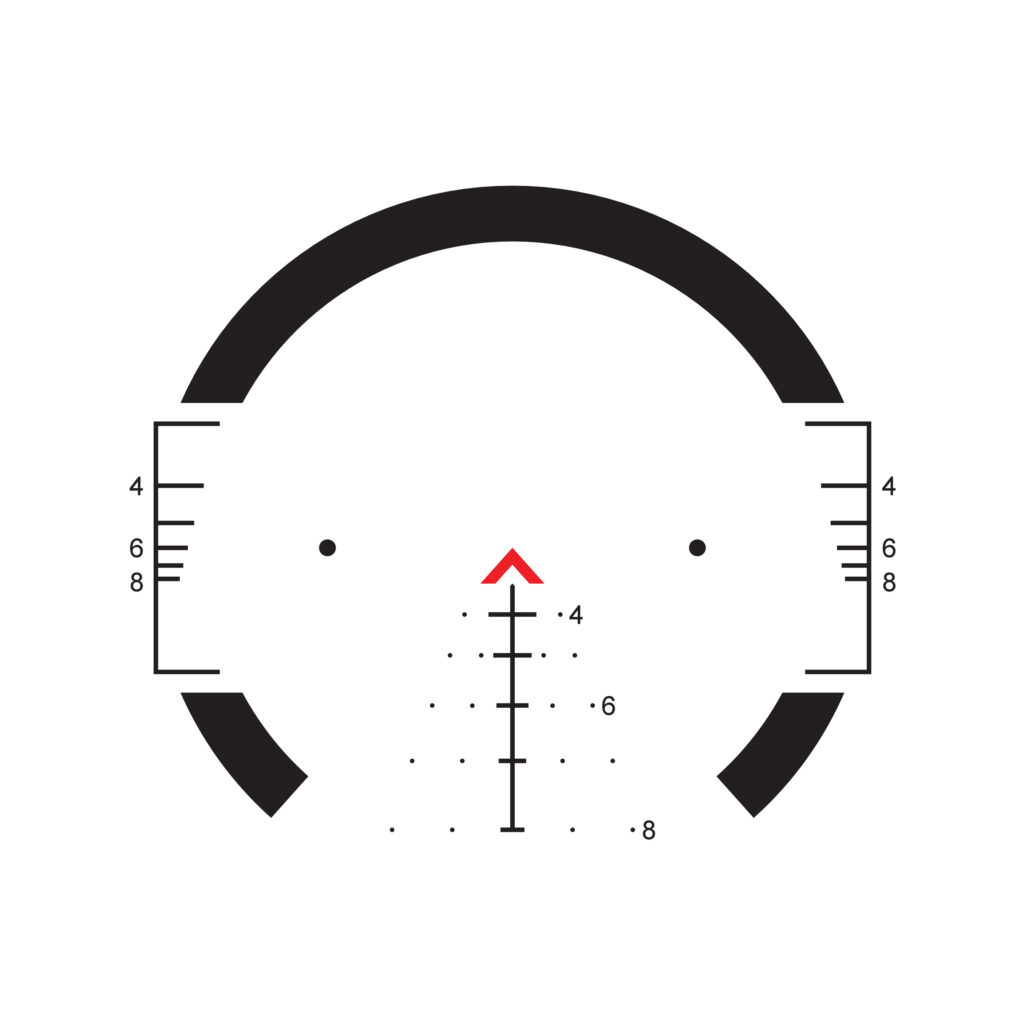 The GLx scope all feature zero-resettable, locking turrets, which utilize steel-based adjustment rings for minimal tracking error or tracking erosion. In addition, the illumination is supplemented with AutoLive, a motion-sensing switch that preserves your batteries when not in use.
The latest addition to this scope comes with the ACSS Raptor M2 Reticle. The Raptor M2 is one of our most popular reticle options, providing an intuitive heads-up approach to ranging and engaging targets out to 800 yards. Since this scope is first focal plane, the Raptor M2's ballistic holds, leads, and ranging tools can be used at any magnification level.
Primary Arms GLx 2.5-10x44mm Rifle ScopeView Here
GLx 4-16x50mm FFP Rifle Scope (2 Reticle Options).
When you need additional range, the GLx 4-16x50mm FFP Rifle Scope offers greater magnification for improved PID and long-distance performance.
At 23.5oz, this scope is a relative lightweight for its power and 50mm objective lens, but the exceptional glass quality makes it well-suited for engaging targets at further ranges. As with the other GLx rifle scopes, the button-lock, zero-reset turrets use premium materials with steel adjustment rings for a lifetime of precise tracking. With daylight bright illumination and a forgiving eyebox, the GLx 4-16x50mm Rifle Scope is suited for any environment or application and comes back with Primary Arms' dedicated lifetime warranty.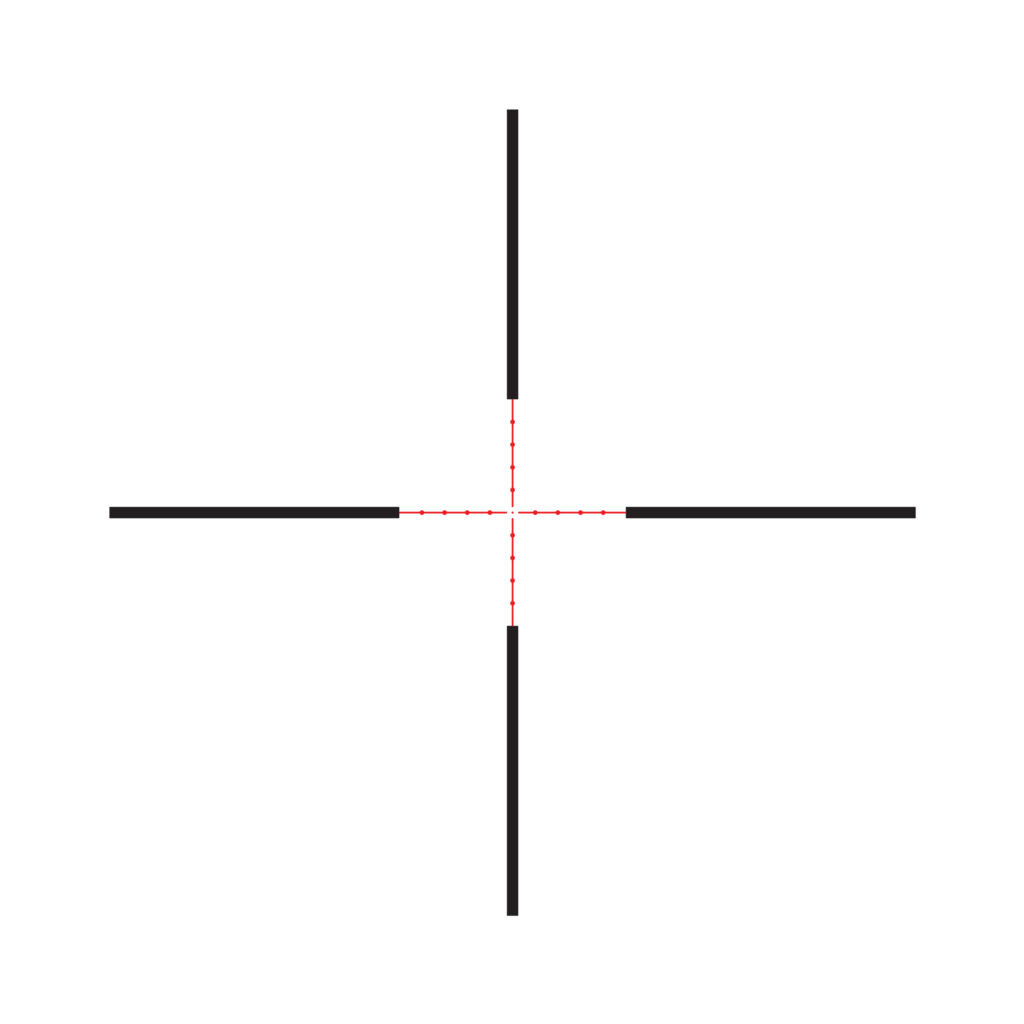 This scope will be available in two different reticle configurations. The MILDOT variant offers a traditional MIL-based reticle and will be available in early April. MILDOT reticles are perfect for marksmen who prefer a simpler system, utilizing basic stadiometric crosshairs with a precise center dot.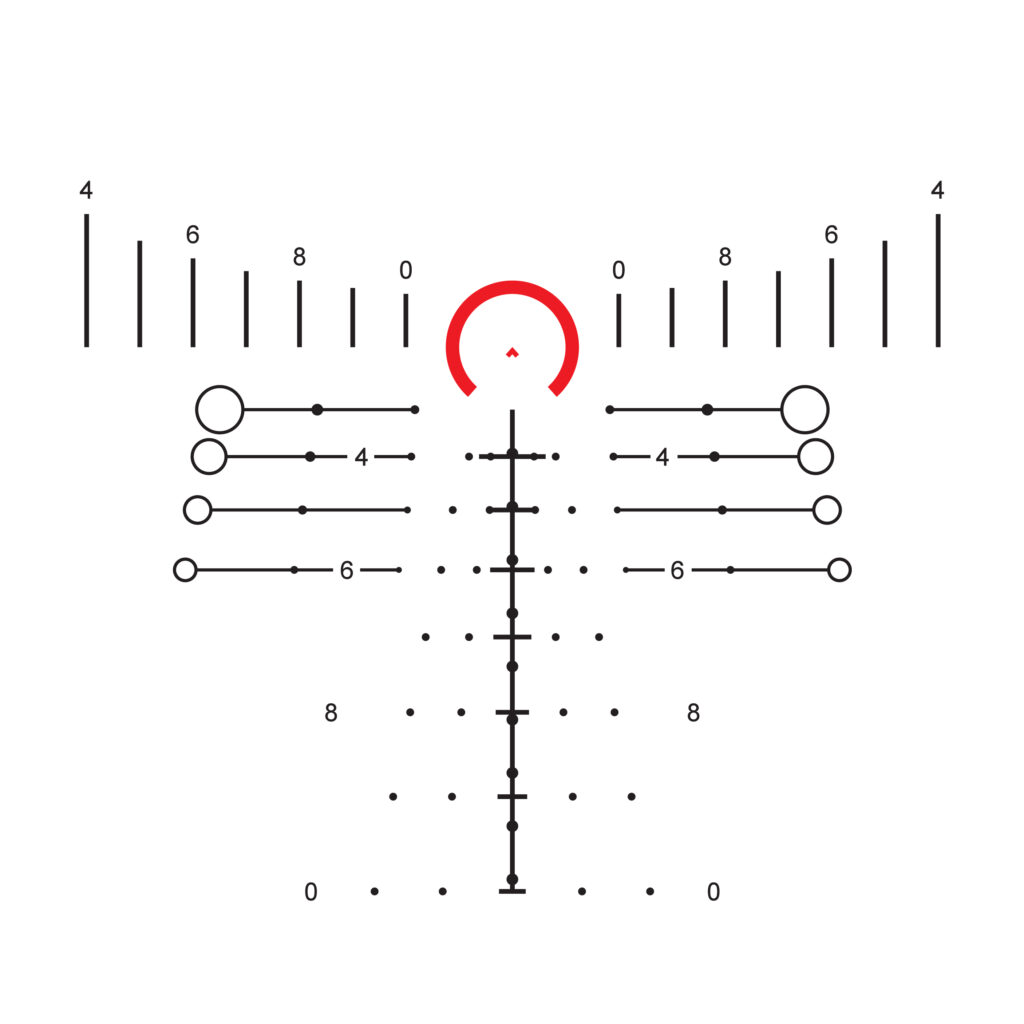 Soon after, we will offer this scope with the ACSS® HUD™ DMR 308 reticle. This advanced BDC reticle includes intuitive holdovers, which allow the user to range and engage targets out to 1000 yards within seconds. We expect the ACSS HUD DMR 308 reticle to come available in early June.
Primary Arms GLx 4-16x50mm FFP Rifle ScopePre-order in May
GLx 6-24x50mm FFP Rifle Scope with Athena BPR Reticle
For extreme precision, the GLx 6-24x50mm FFP Rifle Scope offers our best magnification in the GLx line.
This scope is purpose-built to excel at long distances, where optical clarity and tracking are critical. Still under 25oz, this scope is a good match for any long-range hunter or sportsman, where mobility is equally vital to the marksman's success. With the improved turrets, this scope tracks without error and can be used to engage targets at 1000 yards and even beyond.
The GLx 6-24x50mm FFP Rifle Scope comes with the Athena® BPR reticle, an advanced grid reticle that incorporates many of the best features of ACSS into a MIL-based system. This reticle includes auto-ranging brackets to assist the user in estimating a target distance, while a center aiming chevron assures pinpoint accuracy while dialing.
Primary Arms GLx 6-24x50mm FFP Rifle ScopePre-order in May
What Next?
This week's announcement is just the first of two.
Next week, we'll be highlighting all the new SLx products, including the all-new SLx MD25 microdot, plus the 3rd generation prism scopes.
Be sure to check back next Monday for all the info!