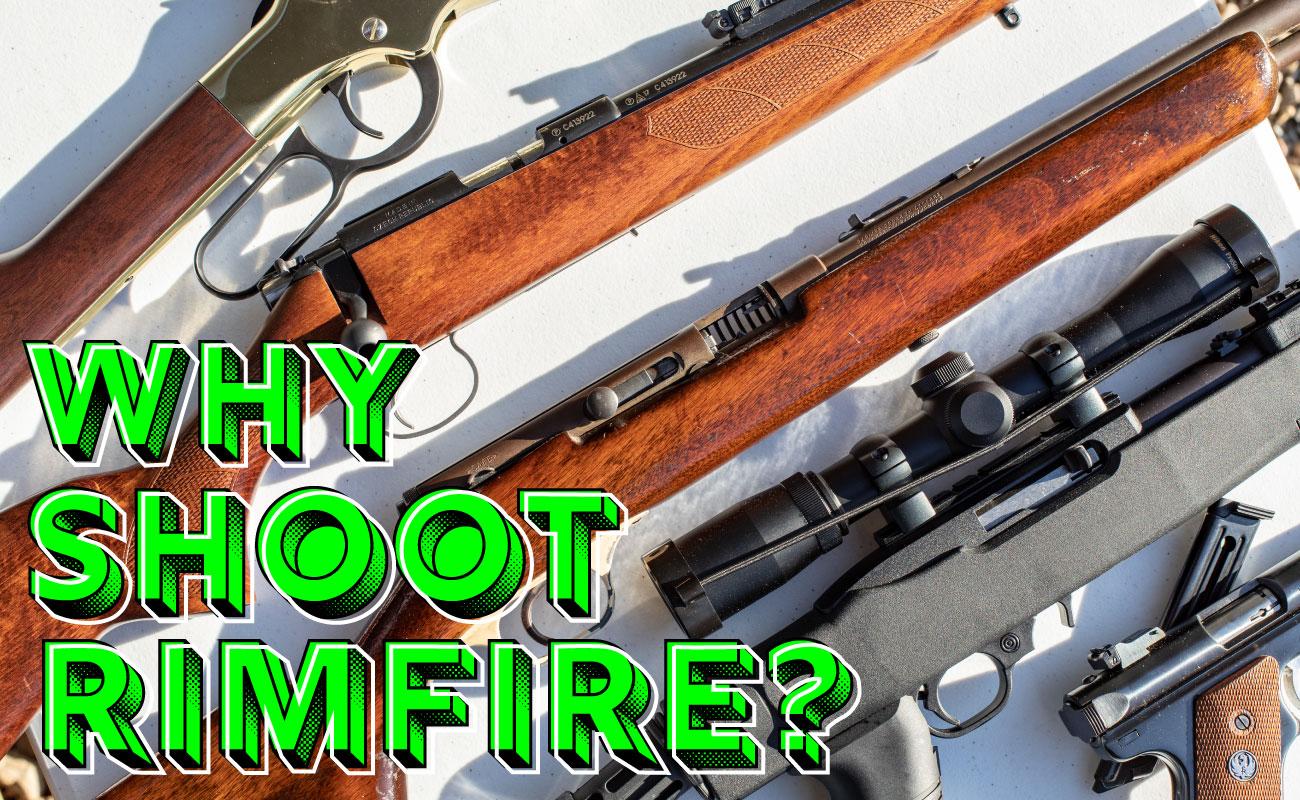 Seriously. Why shoot Rimfire? It's weak, unreliable, hardly useful for self-defense, and is extremely dirty when compared with centerfire ammunition. Yet, .22 caliber rimfire rifles and pistols are some of the most frequently purchased firearms in the United States. Why would a seemingly useless caliber be one of the most popular? Well, to put it short, it's just plain fun as hell. Zero recoil, an affordable variety of ammo, and an even greater variety of firearms make for endless ways to have fun plinking at the range, pest control, or even serious training and competition use. There are so many ways to make use of .22 rimfire and this article is aimed at diving a little deeper into all the different topics surrounding it to give you some ideas for why you should be shooting rimfire.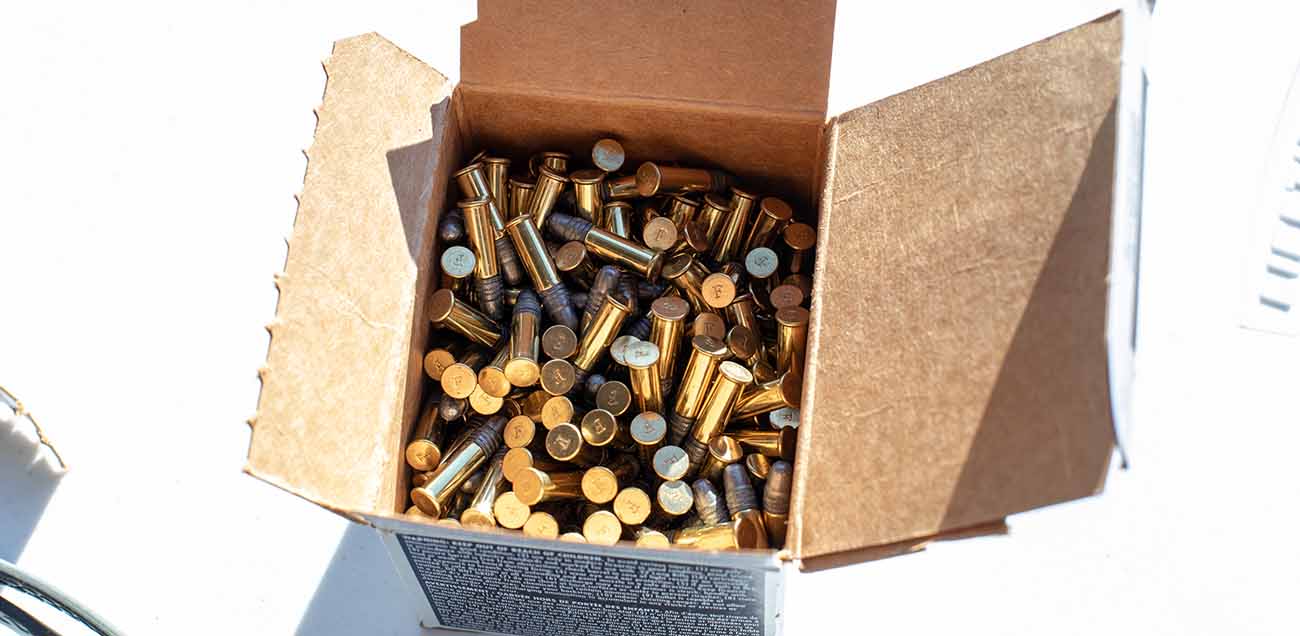 Affordable and Versatile Ammunition
One of the most significant benefits of shooting rimfire is the affordability and availability of ammunition that makes it accessible to experienced shooters and newcomers alike. The low cost of entry makes it easy to go pick up a Ruger 10/22 and 300 rounds of ammo and head to the range for around $300. However, the low cost is only the beginning when it comes to the world of rimfire. There are so many different types of ammunition ranging from standard plinking ammo from Remington to more precision-oriented ammo like Federal Gold Medal. Widely available CCI Standard Velocity .22LR ammo is known to be extremely accurate as well. If pest control is your main reason for picking up a .22, CCI Stingers are the way to go. They pack high velocity and a 38-grain hollow point bullet into the small rimfire case and works great in a semi-automatic platform making short work of that infestation causing you all kinds of trouble.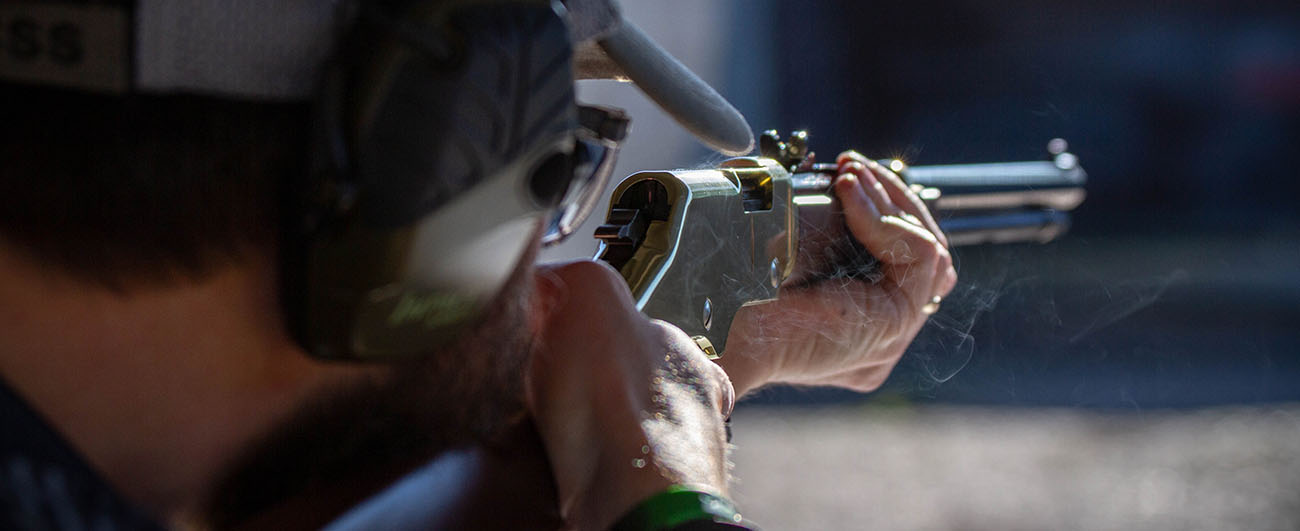 Rimfire is also great if you plan on shooting suppressed. Whether you are target practicing with some cans or teaching someone new how to shoot, a suppressed .22 offers a much more enjoyable experience for everyone around. Luckily, there are plenty of sub-sonic offerings on the market from Aguila and other brands that will make the gunshots hearing safe and won't annoy your neighbors. Even just an exceptionally long barrel like the one found on the CZ 457 Lux will make your shots significantly quieter. Which brings me to another advantage of shooting rimfire: the wide variety of firearms available in rimfire models. Whether you are looking for a semi-automatic pistol, bolt action rifle, or even an AR pattern rifle, you can find it – and they're usually pretty cost effective.
A Variety of Different Firearms to Choose From
Of course, you have the ubiquitous Ruger 10/22 that has made a name for itself in the .22 caliber market. The basic model is many shooter's first firearm, but factory models range from the original you know and love to precision target models and now a survival rifle takedown model. They have even improved upon their .22 target pistols with the Mark IV that replaces the insanely complicated takedown procedure of the older models with a single push button that lets you pull the pistol apart for cleaning in a matter of seconds. The Ruger Mark IV pistol can be had in a variety of styles itself ranging from competition with a long, heavy barrel to tactical with a short, threaded barrel. The list of firearms doesn't stop with Ruger.
The CZ 457 I mentioned earlier comes with all the features a precision shooter would want like an adjustable trigger and hooded, target style iron sights. If backpacking and survival is more your style, the Henry US Survival AR-7 is the way to go. It features a much simpler break down procedure that lets you store the barrel and receiver inside the water-tight buttstock with room for a spare mag. Everything you could want in a survival rifle. The list goes on and on and now even includes full AR-15 pattern rifles like the 2A Armament AR-22 or the Smith & Wesson M&P15-22.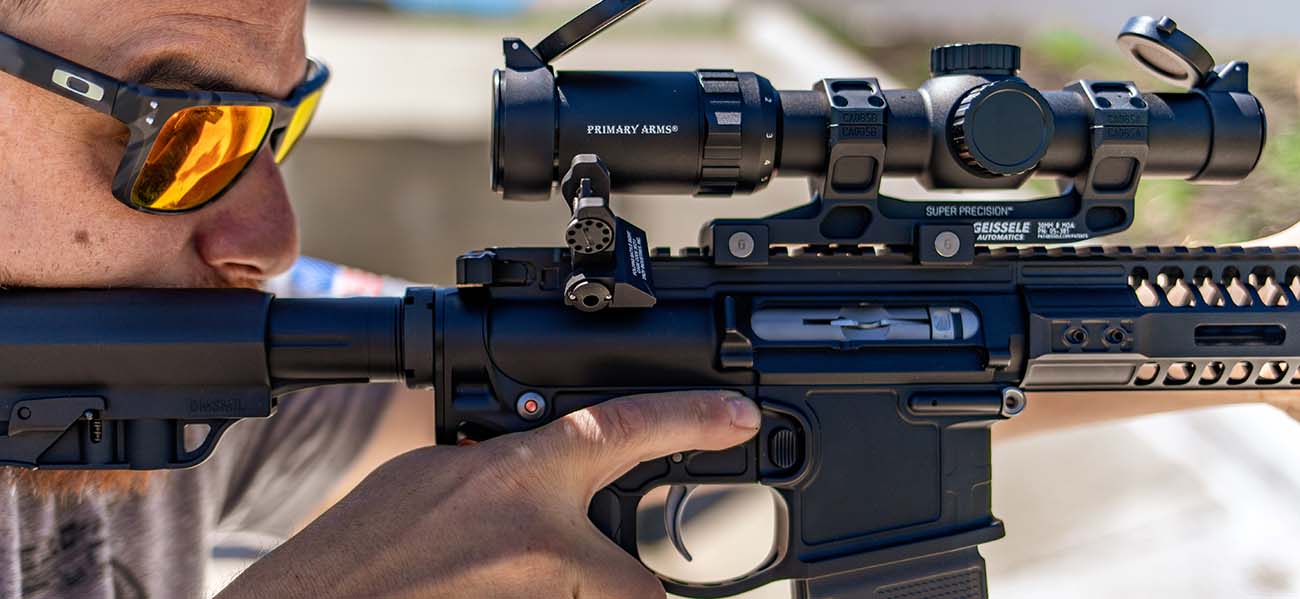 Training for Pros and Newcomers Alike
What is the point of having an AR-15 pattern rifle if it is chambered for the puny .22LR? Training. More importantly, training people young and old who are new to the shooting sports. The low recoil and identical controls make it the perfect foundation for building the skills necessary to handling and shooting an .223 or 5.56 AR-15 safely and those skills learned will transition to firearms of all types. CMMG even offers a .22 caliber conversion kit that will drop into any Mil-Spec AR-15 so you can easily shoot rimfire out of your fully custom-built AR-15. Another great advantage of a .22LR AR-15 is compatibility with our CLx6 6×32 and SLx6 1-6x24mm SFP rifle scopes with ACSS-22LR reticles tuned specifically for the trajectory of .22 long rifle ammunition. A rifle equipped with either of these scopes is a great opportunity to get acquainted with the ACSS system and learn how to use the ranging features and holdovers before stepping up to a more expensive caliber. Use this specialized ACSS reticle to range things like soda cans and bottles, clay pigeons, and even small game. These scopes make plinking or small game hunting more fun than ever. Or, you can throw a micro red dot on your AR-22, so you can switch them between your .22 and .223 rifles with ease.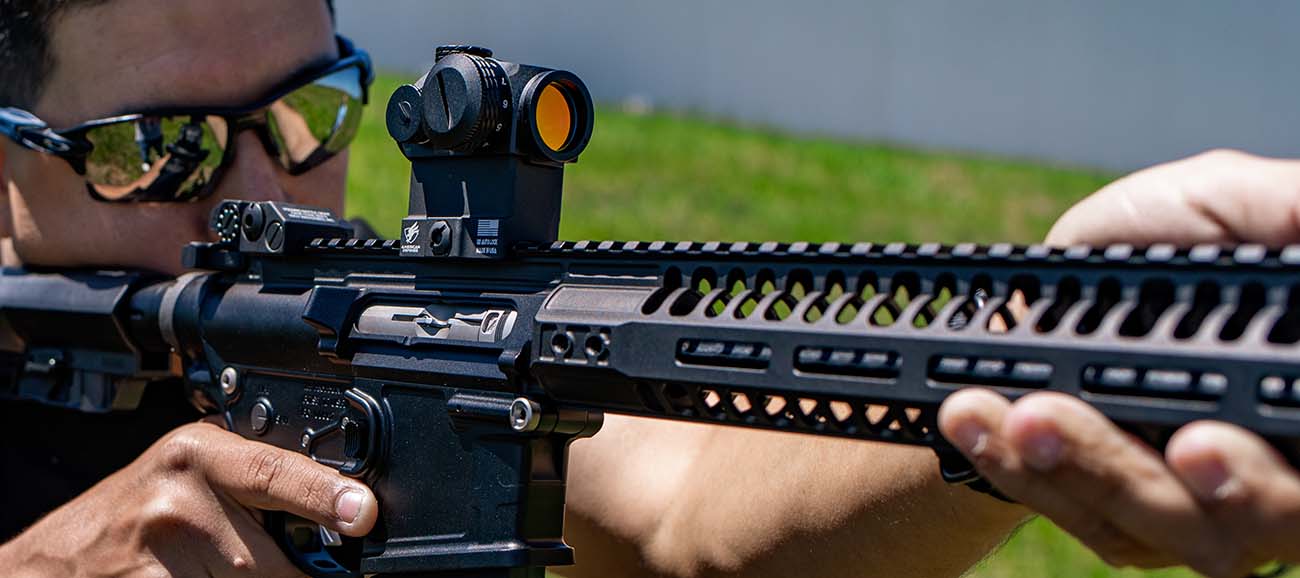 For those concealed carriers looking to practice drills on the cheap, the M&P22 pistol mimics the size and controls of the Smith & Wesson 9mm M&P pistols. Yet another way for you to get in some extra training or teach a newcomer how to properly handle a semi-automatic handgun.
Shooting .22LR can even be beneficial to veteran shooters. Trigger control is extremely important for precision shooting and being able to get that practice in at half the cost means you will get more reps in at the range. Most competition shooters will tell you repetition is key to building the muscle memory and breath control required for a clean break of the trigger. Getting in that repetition when quality 6.5 Creedmoor ammo costs upwards of $1.43 per round can get quite expensive if you are shooting every weekend. Practicing on the fundamentals at half the cost is great for the Joe plinking at the range or the precision shooter honing their skills before their next match. If you are ready to take your skills to the next level, you can take that money you saved on ammo and invest it in some high-quality aftermarket parts to get more out of your .22.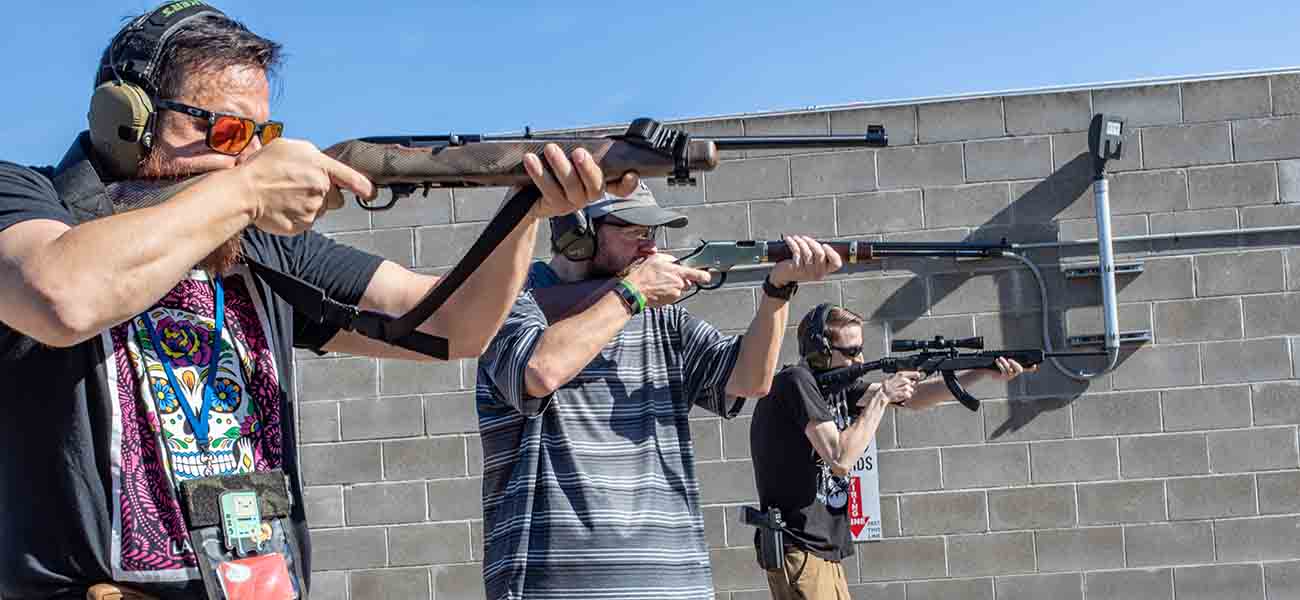 Endless Customization
If you already have all the factory .22 caliber firearms you could want and are looking for something more unique, companies like Volquartsen, Kidd Innovative Design, Magpul, and many more have you covered with so many aftermarket parts you could build a 10/22 without a single Ruger component. Much like the AR-15 and even Glock, you can build a 10/22 suited for a specific role at any budget level. One of the most popular to build right now is called the Charger. A 10/22 receiver with a short barrel without a buttstock effectively classifying it as a pistol. Why would anybody want something like that you ask? I say why not. It makes for an extremely small package that can take larger mags like the BX-25 and is undeniably fun to shoot. Making things even better, SB Tactical have built a charger chassis with an SBA3 pistol brace already attached, so you just drop in a receiver, short barrel, and trigger assembly and you have a compact pistol that is easier to shoot.

When it comes to triggers, there is no shortage. If you are building a precision 10/22 for competition or just want to test your capabilities, Volquartsen makes some amazing triggers with a light pull and crisp break. If you are looking for a modest upgrade that won't break the bank, the Ruger BX Trigger pack offers a better pull than the stock trigger without costing as much as an entire 10/22 rifle. If you already have a 10/22 and just want an upgrade, the Magpul Hunter X-22 stock comes with all the features of the larger models but scaled down. A near vertical pistol grip, adjustable length of pull, and a wide forend with M-LOK slots make this a great all-around stock for any build. With the endless amount of customization options, you can build a 10/22 for camping/survival, plinking, or even competition use.
Competitive Shooting
Just like the 10/22 platform itself, there are a ton of different styles of competitions ranging from the Olympic games to Rimfire Challenge, NRA Bullseye and even rimfire divisions at Precision Competitions. The low cost of entry makes rimfire competitions easy to get started in while the stages are hard to master, leaving plenty of room to improve your shooting skills. When it comes to Rimfire Challenge, it is all about speed and consistency. An out of box firearm can still be highly competitive due to the light recoil and generally close targets found in this type of match setting. If shooting for accuracy is more your style, then NRA bullseye competitions are the way to go. Here you will find all the tricked-out space guns designed for pinpoint precision. While time still is a factor on some stages, it is all about getting the tightest groups. Long and Heavy profile barrels, Boyds thumbhole stocks, tuned triggers, and diopter sights are what you will see on the higher end of these competitions. These guns may be expensive, but they still shoot the same affordable ammo, so you can get in tons of practice.

For pistols, you still have quite a large variety when it comes to factory competition ready models from Ruger and Smith & Wesson. Ruger has multiple different variations of their Mark IV .22 caliber pistol, but they have been building competition pistols for a long time. This particular Ruger Mark II shown below came from the factory with a heavy bull barrel and a wooden competition grip designed for the one-handed shooting style required for Bullseye competitions and is every bit as accurate as the newer models. If you are tired of only hearing about Ruger, Smith & Wesson offers the Performance Center SW22 Victory Target model with a 6" carbon fiber barrel and various other enhancements. Regardless of what gun you choose for competition, it is guaranteed to put a smile on your face win or lose.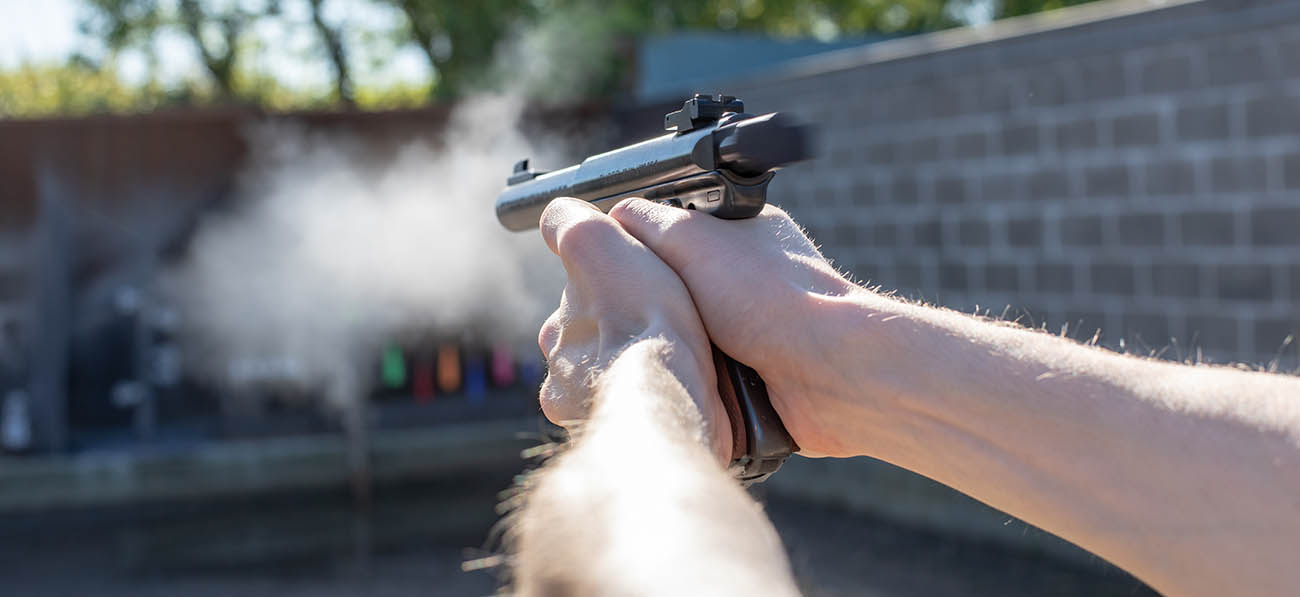 Unfortunately, long gone are the days where schools had gun ranges in the basement where they taught proper firearm safety with .22 caliber rifles. Carnivals no longer have shooting galleries with lever action rifles and reduced powder loads while we're now stuck with water guns. Who knows how much longer we will even have those. Regardless, rimfire is still one of the most popular types of cartridges to shoot for all these reasons we've covered and more. This is why we shoot Rimfire. Why do you?
If you ever have any questions about certain firearms, ammunition, or even specific products, give us a call at (713) 344-9600 or send us an email at info@primaryarms.com. We have a dedicated team of customer service and firearms products pros right here in-house in Houston, Texas, and they're standing by to help in whatever way they can.