If you found your way to this article, chances are that you are shopping for binoculars. Whether it is for your first pair or your next upgrade, you want to know what are the best binoculars.
The best binoculars for you may not be great for somebody else. Binoculars are built for many different purposes with different features specific to their use.
This piece will dive into the elements that make for a great pair of binoculars and their uses. More importantly, we will cover what the best pair of binoculars are for you.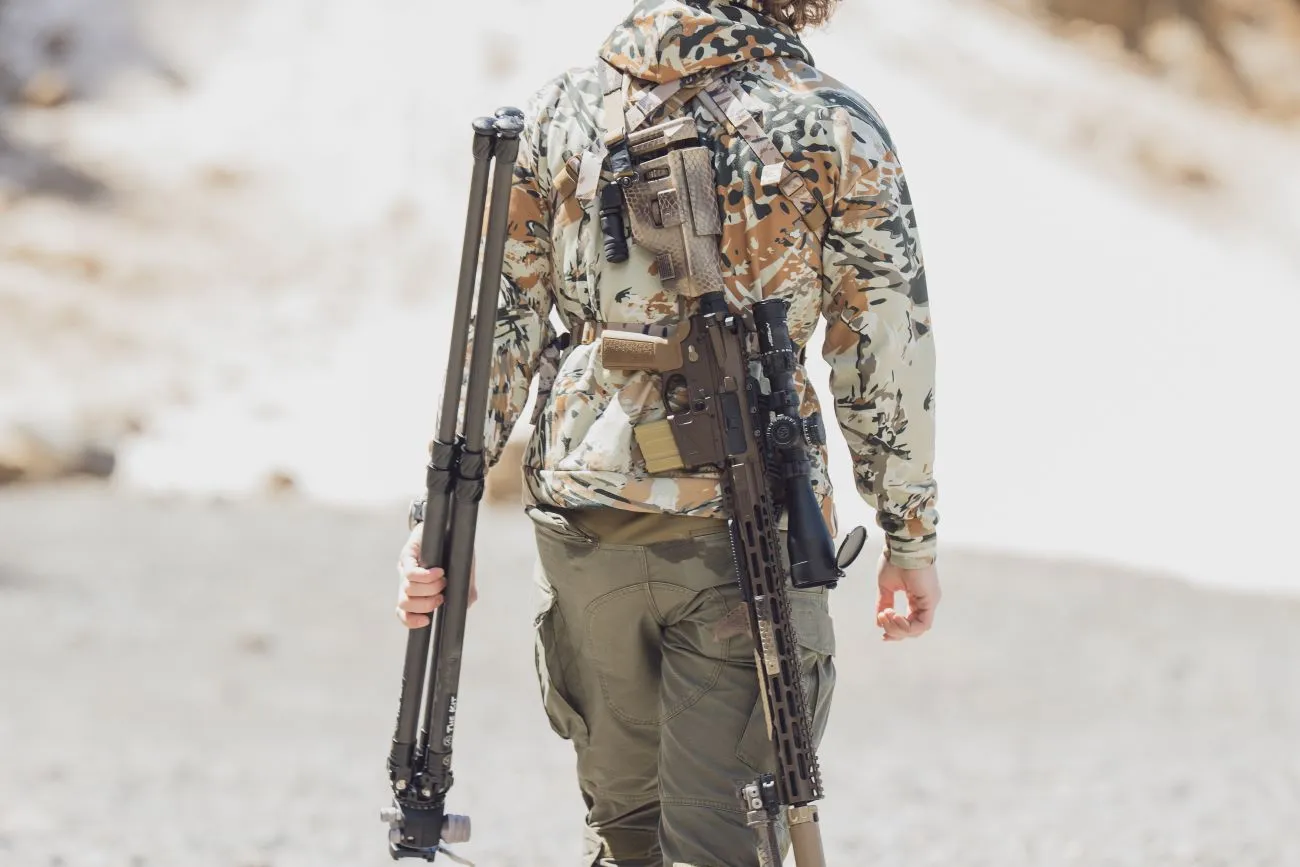 WHY DOES IT MATTER HOW YOU USE BINOCULARS?
You may be thinking that binoculars all do the same thing. Why does it matter what you use them for when picking out your next pair?
While you would be partially correct, all binoculars have the same goal of magnifying an image, but their specific features allow them to achieve other purposes apart from that. One of the most notable differences between pairs of binoculars is their magnification level.
The level of magnification you need greatly depends on what you want to do with your binoculars. If you want to see an image a long distance away, you will need a high magnification level. With this high magnification, however, it may require more work to hold a steady image.
If you have a magnification of 12x, the image is not the only thing that is magnified, your movements are too. It is generally recommended to use a tripod in conjunction with a pair of binos with high magnification to allow for a steady image that your arms may need help to achieve.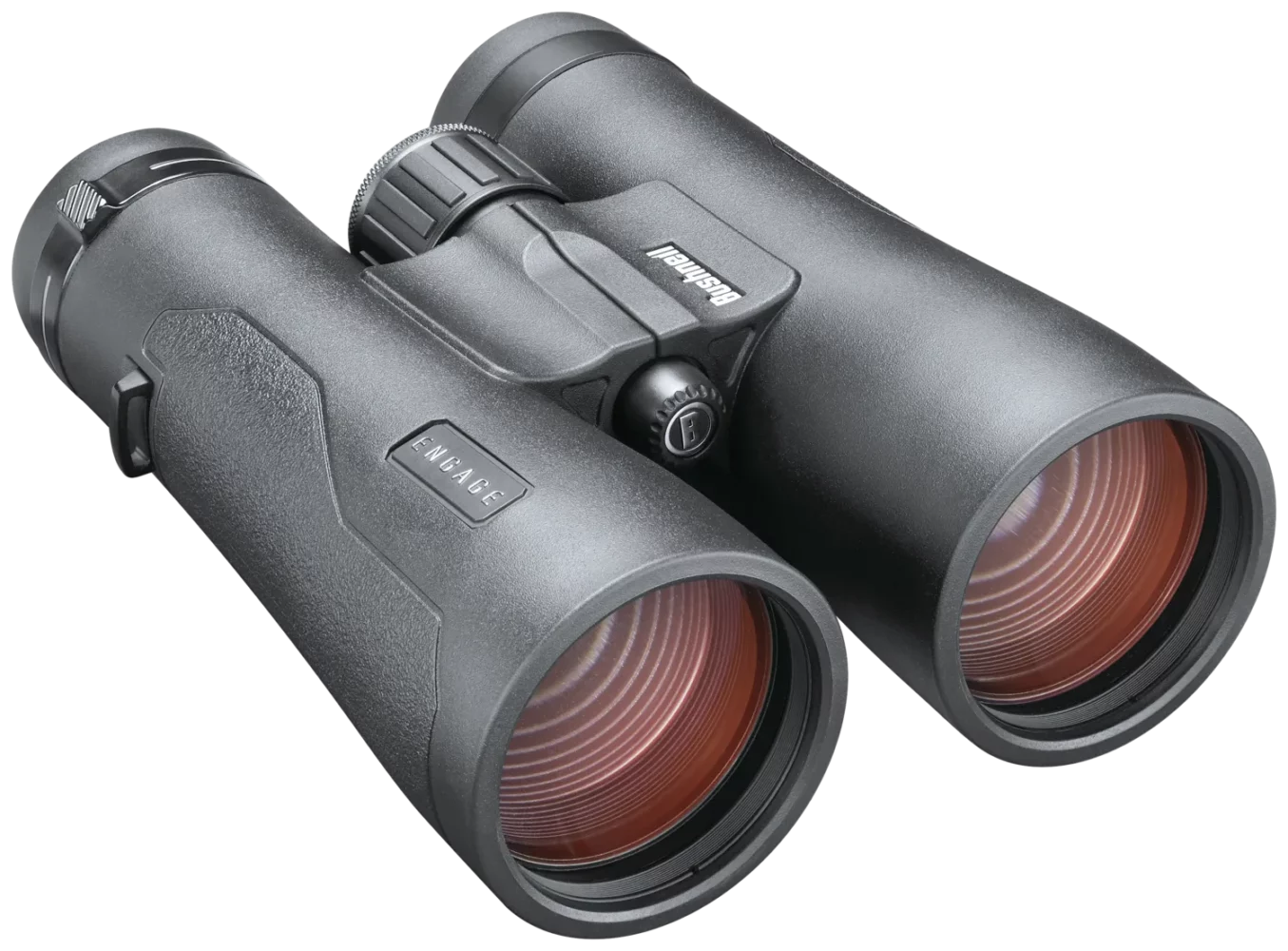 Shop All In-Stock 12x Binoculars
If you plan on using your new binoculars in a low-light environment, like for stargazing, you will want a pair that can grab a lot of light. How do you know if a pair of binoculars will be good at capturing light? This is directly correlated to the objective lens diameter.
The objective lens' job is to efficiently grab the surrounding light and direct it through the many lenses of the binocular, making for a bright and clear image. A larger objective lens means more light can be gathered, providing a brighter image.
So, as you can imagine, you will want large objective lenses for low-light situations. However, just as high-magnification pairs of binos have some drawbacks, so do binoculars with large objective lenses.
The larger lenses required for better light transmission lead to a larger body to house them, which will weigh more. Size and weight are always essential to think about as you may be packing these binos into a bag where space is limited.
Now for general use, you may want to go with mild specs, decent light transmission, magnification, and weight. While these may not be the best pair of binos on paper, they may be what works best for you.
A mid-tier pair of binoculars is usually more compact and is great for fitting into your jacket pocket while going to your favorite sports game. You will lose out on some magnification and image quality, but you will save size, weight, and oftentimes money.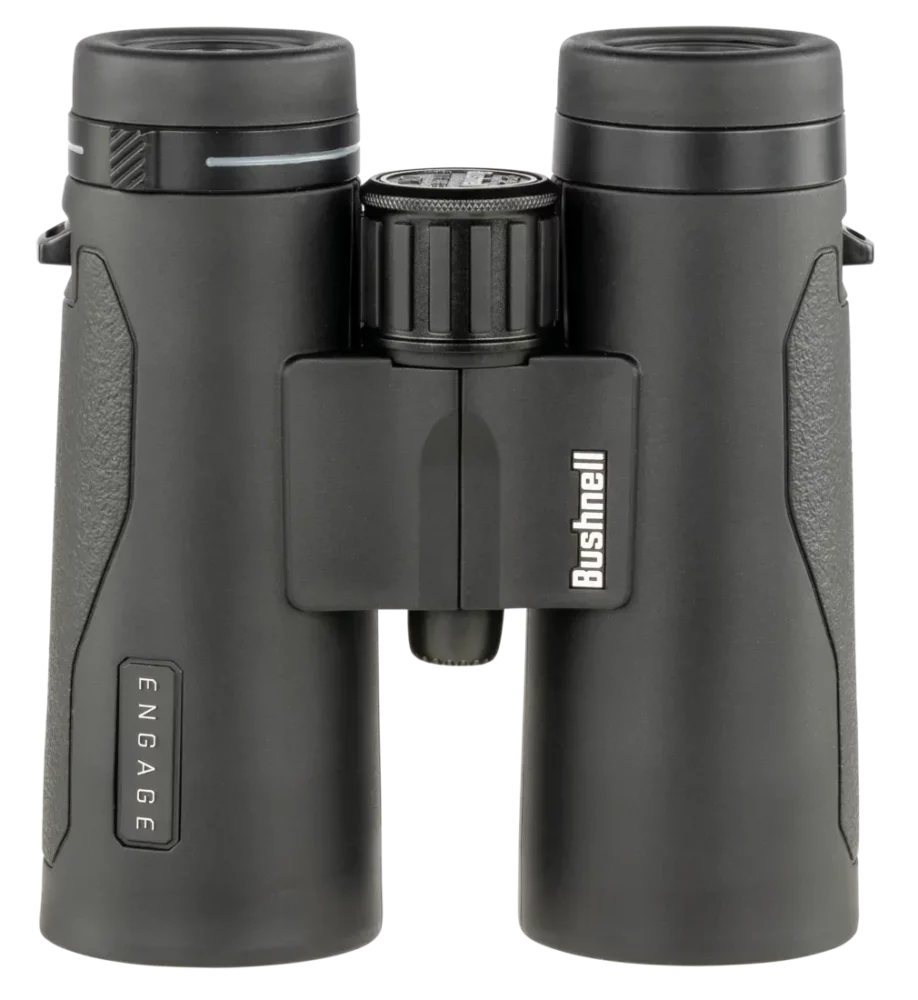 As you can see, what makes a pair of binoculars the "best" depends on how you use them and how often you will use them. However, there are some features you should look for, no matter how you use them.
When shopping for anything, an important factor should always be quality. This is no different when it comes to binoculars. Most name-brand binoculars will have good build quality but be on the lookout for suitable body materials and weatherproofing.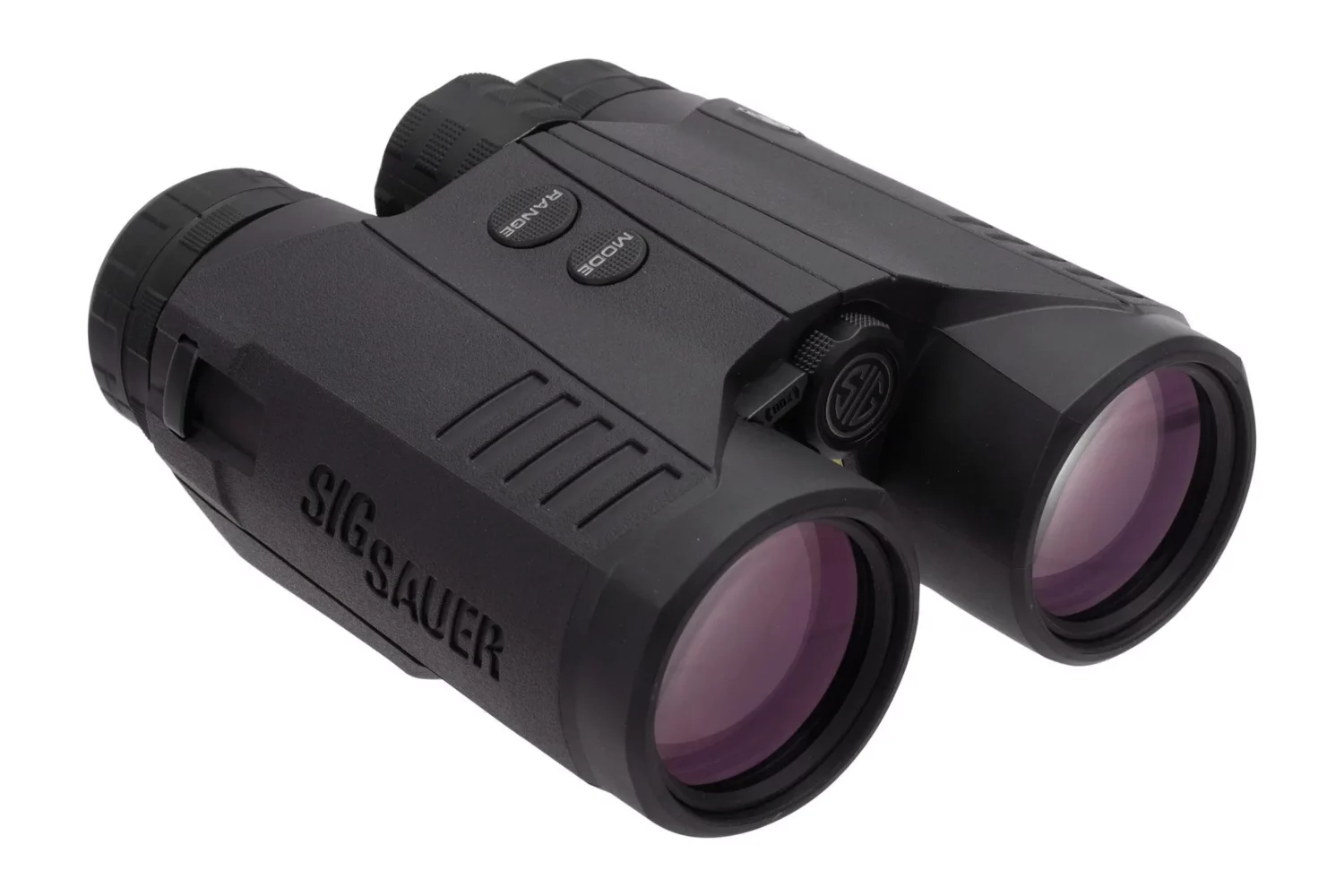 The last thing you want to do is drop your binoculars once and break them. We recommend a pair of binoculars with Magnesium, durable molded polymer, or aluminum chassis. The same goes for weatherproofing. Most of the time, you will use binoculars outdoors, so you want to be sure that you have high-quality seals to keep any humidity or water out of the body.
THE BEST BINOCULARS FOR YOU
So, let's get into it. We will go over what may be the best binoculars for you, depending on how you plan to use them.
First, it is important to break down how to understand the specs. Most binoculars will have their magnification level and lens size in their name. For example, a pair of binoculars with a 6x magnification with a 30mm objective lens will be listed as "6×30" or "6x30mm." Now that that is out of the way, if you want to get a pair of binoculars for nature and for seeing far away, you will enjoy a higher magnification.
HIGH MAGNIFICATION
The Leupold BX-5 Santiam HD binoculars are an excellent choice for long-distance viewing. Leupold has been bringing top-tier offerings to the market for years and has built an impressive reputation. The BX-5 Santiam definitely upholds this reputation.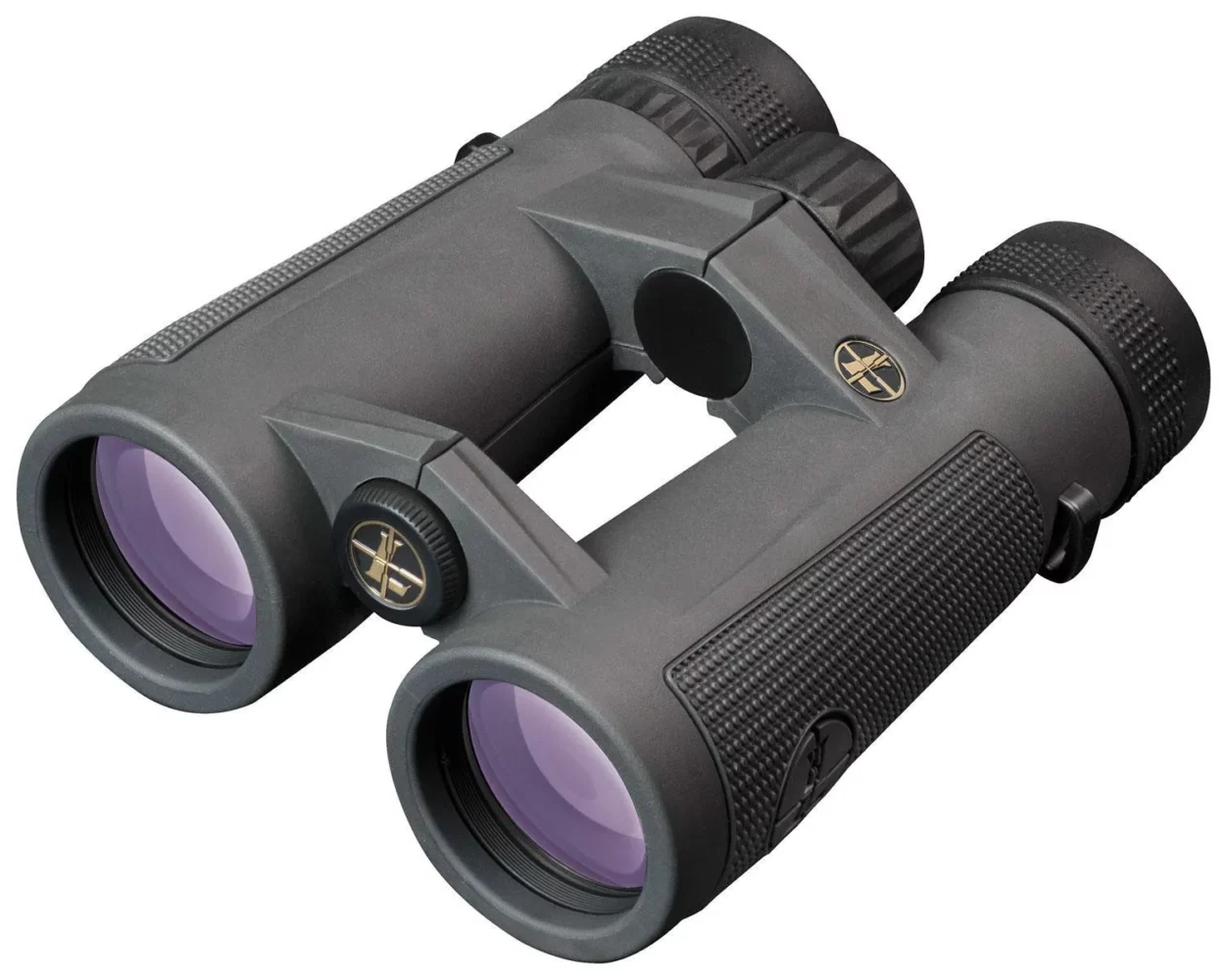 Leupold BX-5 Santiam HD 12x50mm Binoculars
As the name suggests, this pair of binoculars boasts a twelve-power magnification and a 50mm objective lens. This combination provides a crystal-clear image at extreme distances.
The BX-5 Santiam HD binoculars feature Leupold's infamous Armor Coating that aids in withstanding brutal environments and wear and tear. These binoculars are made to be water and fog proof, ensuring that even on the most humid days, nothing will obstruct your vision.
The low-dispersion high-definition lenses are multi-coated, protecting against scratches while bringing in as much light as possible. This high magnification does narrow down your field of view, however. This said, the BX-5 Santiam HD binoculars still have an impressive 272 feet FOV at a thousand yards.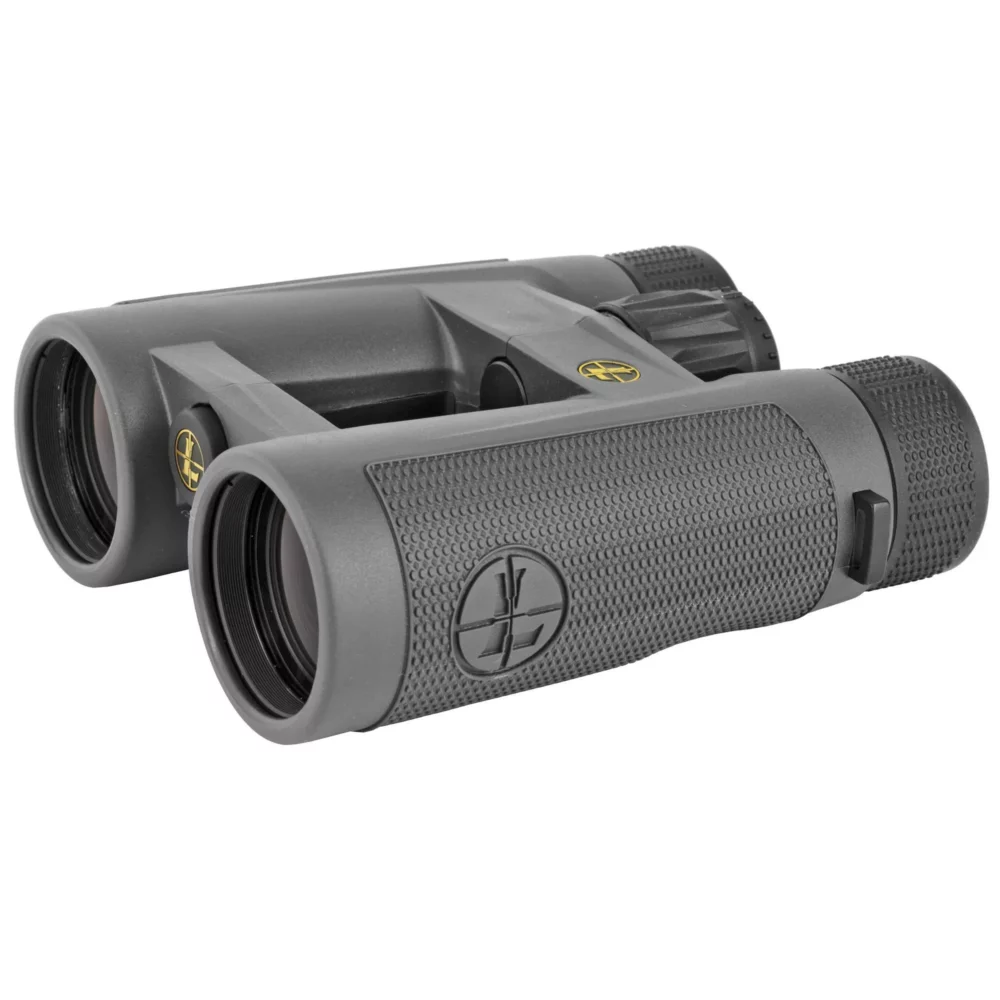 Shop All In-Stock 10x Magnification Binoculars
For viewing extreme distances with clarity, the Leupold BX-5 Santiam HD binoculars are an excellent option. This high magnification is excellent for viewing far away, but what if you need binoculars for low light?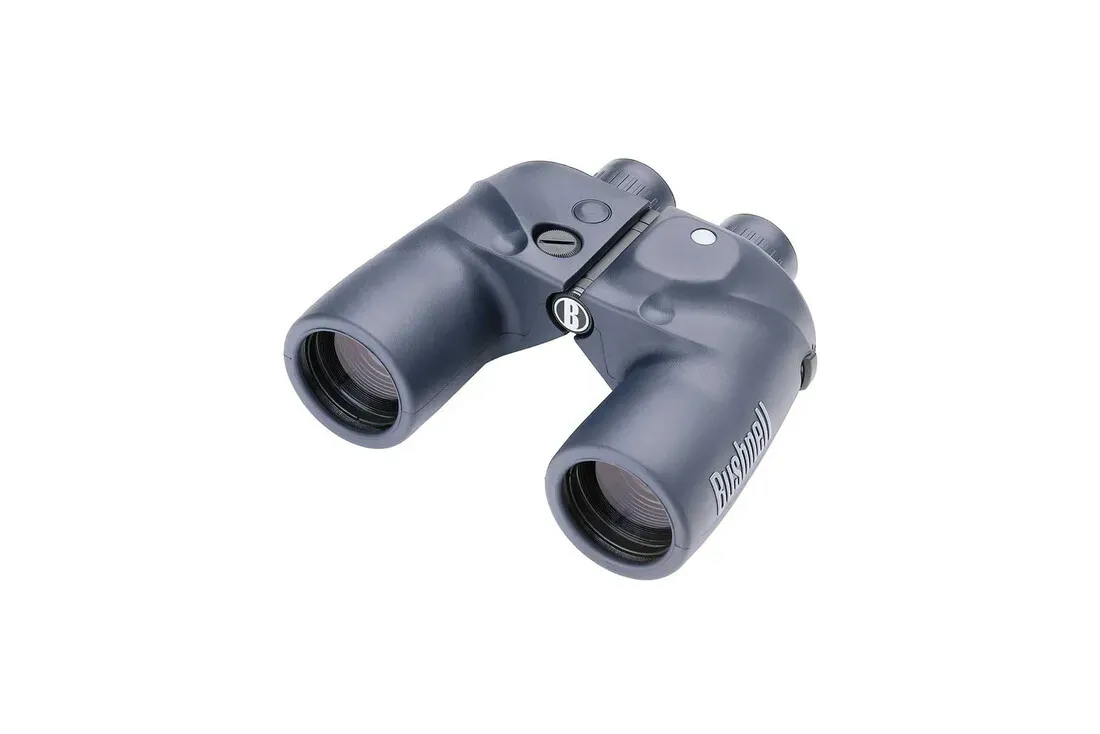 LOW-LIGHT USE
The last thing you want to do is drop your binoculars once and break them. We recommend a pair of binoculars with Magnesium, durable molded polymer, or aluminum chassis. The same goes for weatherproofing. Most of the time, you will use binoculars outdoors, so you want to be sure that you have high-quality seals to keep any humidity or water out of the body.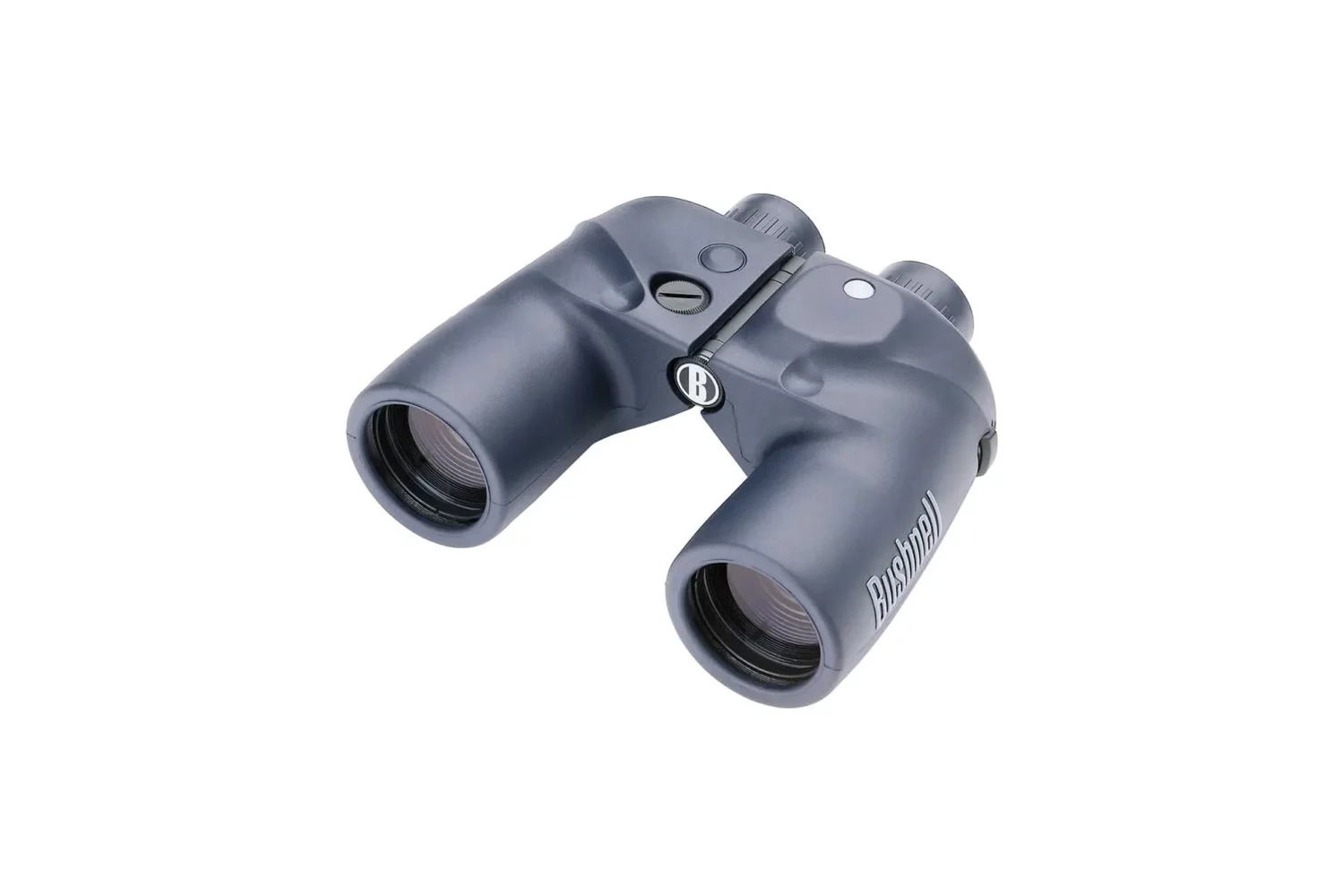 Bushnell Marine 7×50 Binoculars
When it comes to using binoculars in low light, the objective lens size is crucial. This is where the Bushnell Marine Binoculars shine. The 50mm lens size paired with its BaK-4 prisms makes for an extremely clear and bright image.
The Bushnell Marine binoculars have a lower magnification with a much wider field of view of 250 feet at 100 yards. These binoculars make for an excellent option for stargazing, allowing you to take in as much as possible. Coming from Bushnell, yet another staple in the industry, you can trust that these binoculars are built to last. These Bushnell Marine binoculars are made with a nonslip rubber coating that will absorb shock while adding grip.
As you would expect from the requirements we set for a good pair of binos, these are 100% waterproof and highly corrosion resistant. The lenses are fully multi-coated, providing fantastic image clarity.
If you want to use binoculars in low-light situations, the Bushnell Marine 7x50mm Binoculars may be a good pick for you.
GENERAL USE
When people think of Primary Arms, they think about outstanding optics and even better pricing. The Primary Arms GLx 10x42mm ED Binoculars mark their debut in the binocular game.
The GLx 10x42mm ED Binoculars have a 10x magnification power providing a perfect middle ground no matter their use. From live sporting events like football or horse racing to anything else you can think of, the 10x magnification and 42mm objective lens size have you covered.
This combo makes them an excellent do-all pair of binoculars, with fantastic brightness and clarity provided by the fully multi-coated 42mm lenses. The 10x power level also lets you get a closer look while not being too tight, featuring an FOV of 341-foot at a thousand yards.
The lightweight and smaller size of the Crossfires makes them ideal for throwing in a jacket pocket or bag on your way to the game or out on a hike.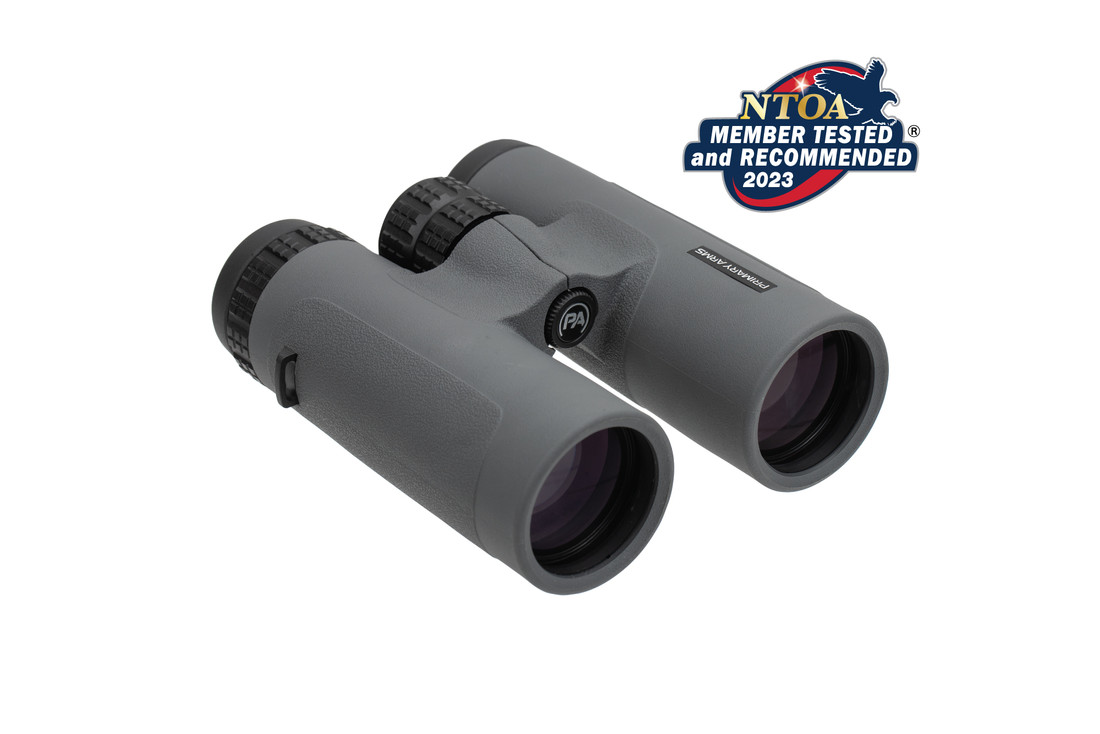 Vortex Optics Crossfire HD 10x42mm Binocular
The Primary Arms GLx 10x42mm ED Binoculars are one of the best options for a multi-purpose binocular. The GLx 10x42mm will provide an excellent viewing experience from hunting to a sports game or stargazing.
SUMMARY
Binoculars are incredible tools and can be used for many different reasons. Different magnification levels and lens sizes significantly change a pair's use.
Now you know how to pick the best pair of binoculars for you. Go pick some up and get a closer look at life.