With September wrapping up, the weather getting colder, and the days getting shorter, it's time for yet another Primary Arms Optics Update! After much anticipation, we're excited to announce that our new SLx® 1-10x28mm SFP Rifle Scope is now in stock and shipping, but that's just the beginning of the new releases coming later this month at Discovery 2022 Part 2.
Like every month, we've split our update into five categories:
– Latest NEW Optics
– Upcoming Releases
– Primary Arms Optics News
– 'Eye-Opener' Mini-Blog
– Upcoming Events
As always, we hope you'll send us your thoughts and feedback on our Facebook or Instagram. Our team will be standing by to answer all your questions (or at least those we can!)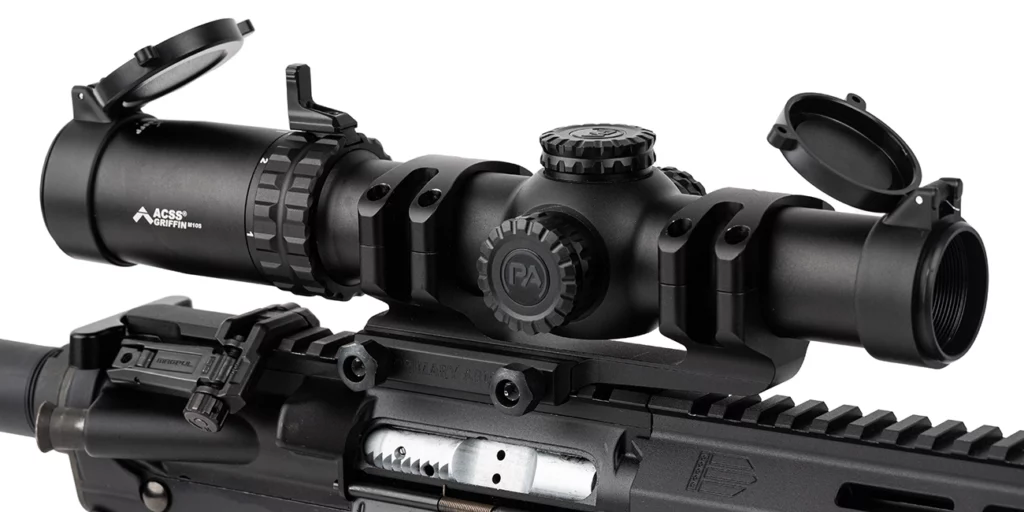 New Optics for September
Unless this is your first time reading our Optics Update, you've no doubt had a glance at our SLx® 1-10x28mm SFP rifle scope before. As our very first 1-10x optic, it's a game-changer.
You may have noticed it sports a 28mm objective lens instead of the 24mm found on most of our low-power variable optics. That's no coincidence; we scaled up the SLx 1-10x to a 34mm main tube and 28mm objective lens to offer as much light transmission and clarity as possible while maximizing the size of the exit pupil.
The end result is an LPVO with unprecedented versatility, remarkable image quality, and a very usable eye box. Our new 1-10x can handle everything from short-range CQC to 800-yard hits all with just a short twist of the magnification ring. It even has night vision compatible settings for use with NODs and our Daylight Bright® technology for outdoor daytime operations.
Shop All PA SLx 1-10x SFP Rifle Scopes
The SLx 1-10x28mm is offered with two reticle options, both tailored to the new, exceptionally broad magnification range. Both feature chevron-and-horseshoe reticles, moving target holds, and auto-ranging brackets for unknown-distance target engagement.
Our ACSS® Raptor 5.56 M10S BDC reticle features drop and windage holds for common 5.56x45mm ballistics out to 800 yards and up to 20 miles per hour.
The ACSS Griffin M10S, on the other hand, integrates a MIL grid for use with any caliber or barrel length.
Featuring our interchangeable dovetail throw lever on the magnification ring and backed by our industry-leading lifetime warranty, the SLx 1-10x28mm SFP represents a new level of versatility and value.
Upcoming Releases
Last month, we mentioned our upcoming Discovery 2022: Part 2 event. This month, we're bringing you even more details.
We've got a whopping 13 different product releases in store for you, including new optics in our SLx and Classic Series® product lines. Rather than try to stagger all these new products, we'll be revealing them in one massive announcement on September 29th.
We're going to be unveiling everything from brand-new optics to some older favorites with much-requested new features and updates, so you're certain to see something that fits your needs.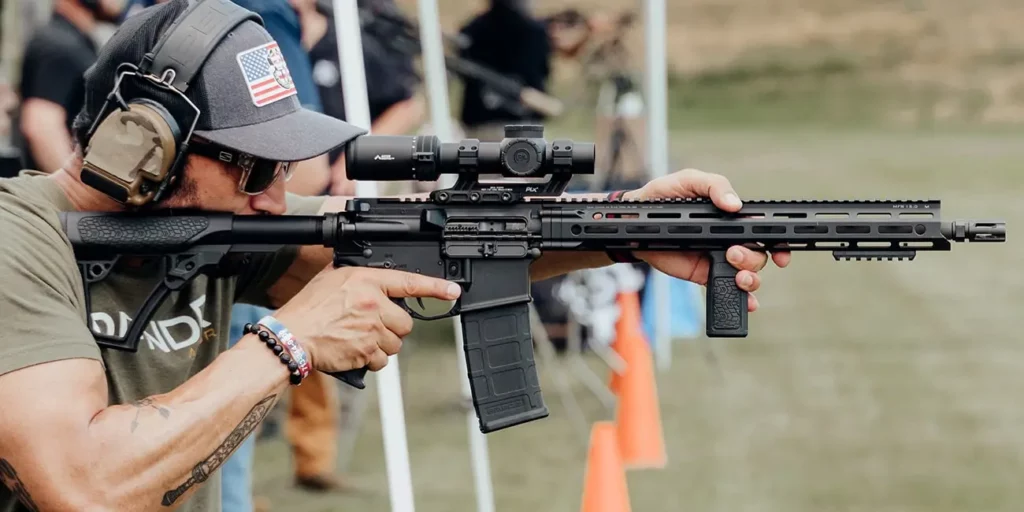 Primary Arms Optics News
Our 3rd Annual First Responders Range Day on September 10th was an outstanding success, with dozens of vendors from top brands such as GLOCK, Springfield, and Geissele Automatics plus hundreds of attendees.
We'd like to thank all of the vendors that participated, as well as everyone that took the time to attend. We greatly enjoyed the chance to demonstrate some of our products and connect industry professionals with top vendors of the gear and equipment they use every day. We can't wait for our 4th annual event next year and hope to make it bigger and better than ever.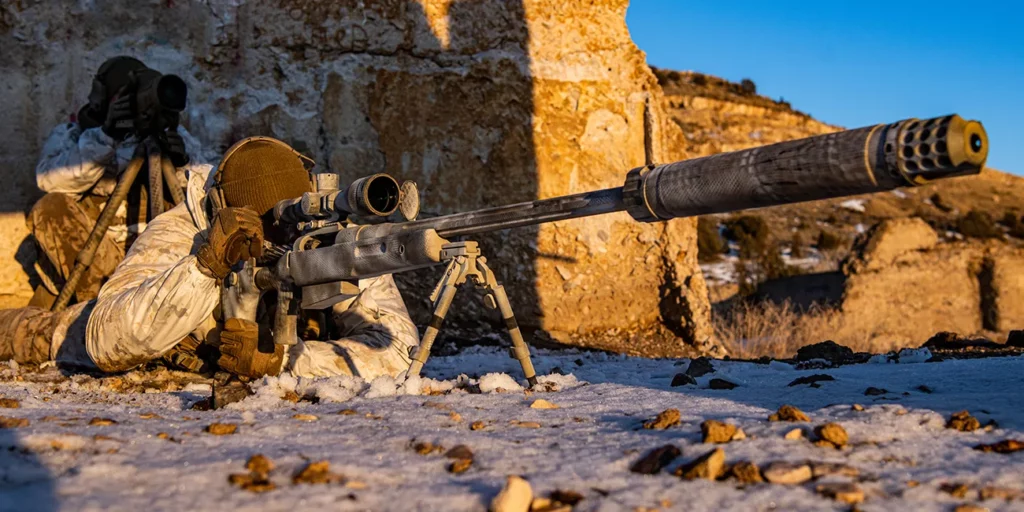 "Eye-Opener" Mini-Blog
We often refer to "milling" or "MIL-ranging" in our blogs, product descriptions, and manuals, but we rarely explain what exactly it is. MIL-ranging is a method of determining the distance to an unknown-range target using a scope with milliradian-based subtensions. It's a little slower and more involved than using something like the auto-ranging brackets in many of our ACSS reticles, but when done by an experienced marksman, it can yield a very precise distance.
The process of MIL-ranging is basically just solving a math problem. Milliradians, often abbreviated to MILs, are a unit of measure equivalent to one-thousandth of a radian. Because it's a unit of angular measure, it scales to distance: one milliradian is equal to 10 centimeters at 100 meters, 50cm at 500m, or 100cm (1m) at 1000 meters. It works with inches, too, being 3.6″ at 100 yards or 36″ at 1000 yards.
Since we always know the size of a milliradian, if we also know the rough size of the target we are aiming at, we can crunch some numbers and figure out the distance in between.
Shop All In Stock MIL-based Rifle Scopes
Practically, it works like this. You're looking at a target through your scope. You know it's roughly 57cm (22.4") tall. If your scope is equipped with a MIL-ranging reticle or a MIL-grid, you can estimate the height of the target in MILs. See the picture below for an example.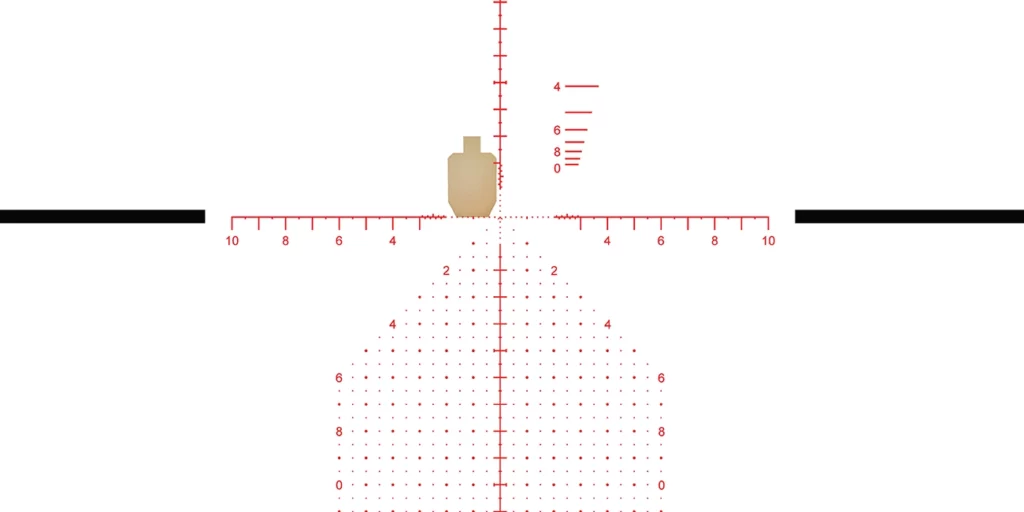 With that information, we can calculate the distance to the target with the following formula:
(Target Size in Centimeters x 10) / (Target Size in MILs) = Distance to Target in Meters
Let's say we estimate the height of the IPSC target as 3 MILs using our scope. Since we know the height is 57cm, we simply plug 570/3 into a calculator to get 190, which is the distance to the target in meters. The process can take some practice, but anyone can learn how to do it quickly and effectively.
Of course, if you'd prefer not to learn metric measurements, the same process works with imperial units, too. The formula changes a bit, but the basic process is the same:
(Target Size in Inches x 27.778) / (Target Size in MILs) = Distance to Target in Yards
Since you'll be multiplying the target size by 27.778 instead of 10, you probably won't be able to do this math in your head, but the calculator on your phone is more than capable of handling it.
Once you get the hang of it, you can use MIL-ranging to get an accurate estimate of your distance to any target you know the rough size of. For instance, a fully-grown whitetail buck typically stands around 3 feet at the shoulder; armed with that knowledge, a MIL-grid scope, and a smartphone, you should be able to range any deer you spot with reasonable accuracy.
MIL-ranging is a versatile skill practiced by everyone from snipers and competitive marksmen to hunters. It's a great way to very accurately estimate your distance to a target, but if you need something a little faster, check out our ACSS reticle offerings. Many feature built-in ranging tools that can give you a rough estimate on common targets in seconds, without needing any calculators or math problems.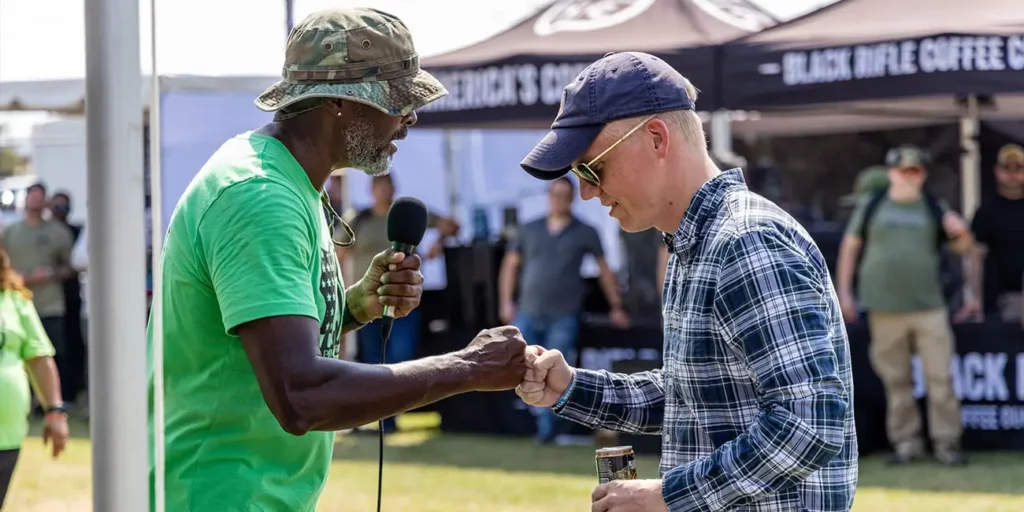 Upcoming Events
Looking forward, we've got plenty of events we'll be attending or exhibiting products at to keep us busy in October. Here's a schedule of where you'll find us in the coming month:
October 1st-2nd, we'll be at the IV8888 8th Annual Range Day.
October 6th-9th, at the TTPOA Competition Event (This event is invitation only, but if you'll be in attendance, be sure to drop by and say hello.)
October 8th & 9th, at Kalashbash right in our backyard outside Houston, Texas.
October 10th-12th, at the AUSA Annual Meeting and Exposition.
October 13th-16th, at Shooter Symposium.
And lastly, on October 24th through the 27th, you can find us at the TCOLE Training Conference.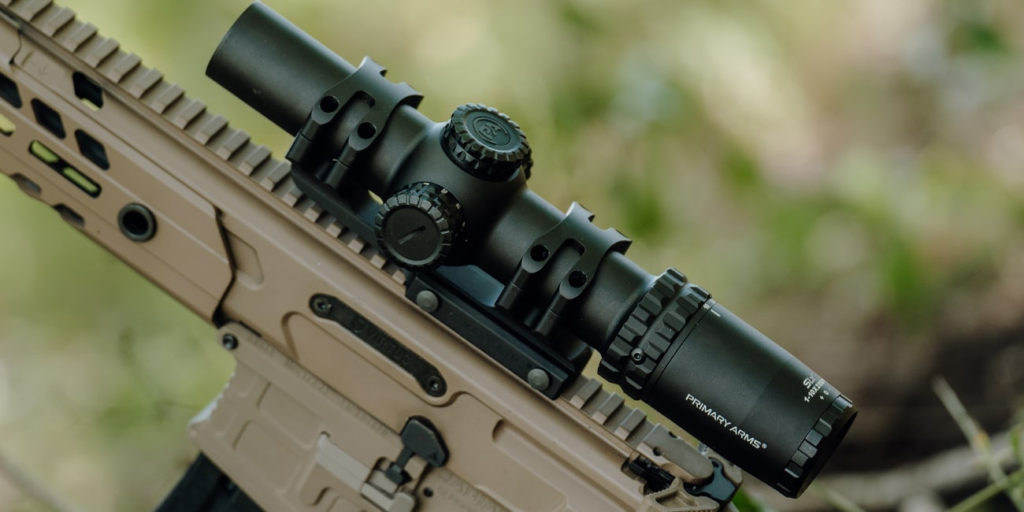 Wrap Up
That's it for the month of September. We're very excited to bring you a whole smorgasbord of new products at Discovery 2022 Part 2, and we hope you are looking forward to it as well!
If you haven't already, be sure to follow us on Facebook and Instagram! That's where we get to hear your feedback and implement it for all our future updates (and releases.)