Primary Arms Staff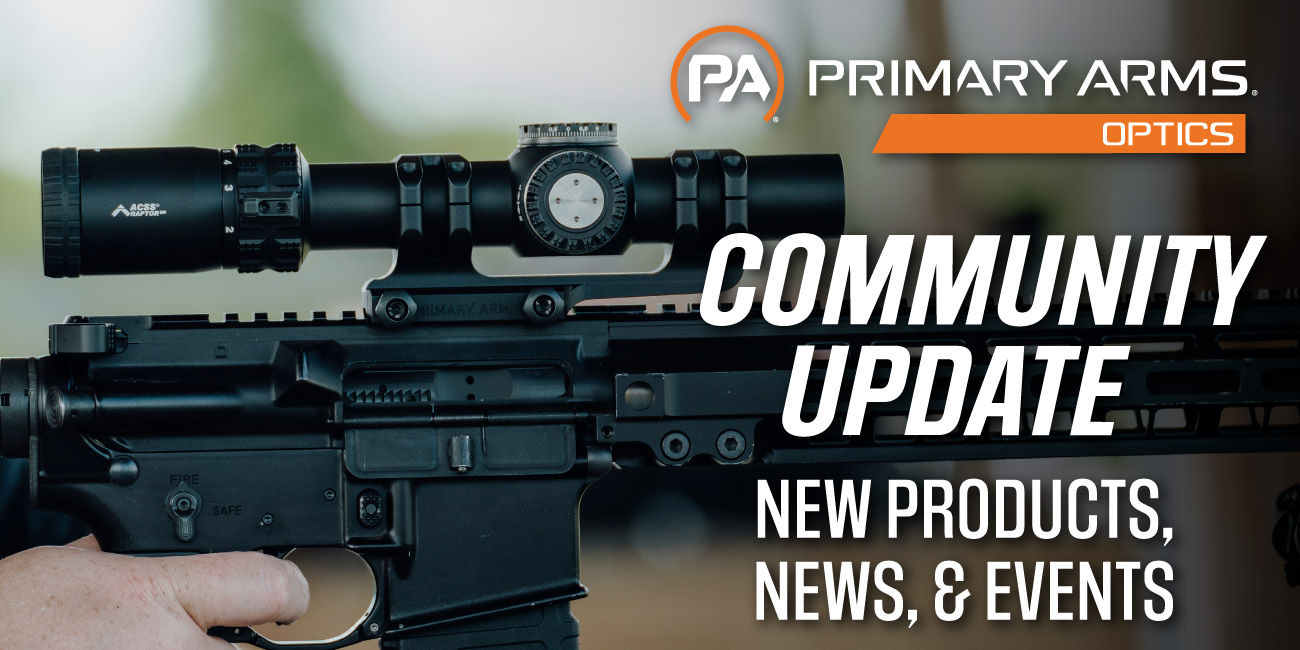 PRIMARY ARMS OPTICS: NEW PRODUCT UPDATES
With May ending, we're excited to provide an update on all the new and upcoming products for Primary Arms Optics.
We'll follow the same format as last month, discussing current product releases, future releases, company news, advice, and events.
As always, we hope you'll send us your thoughts and feedback on our Facebook or Instagram. Our team will be standing by to answer all your questions (or at least those we can!)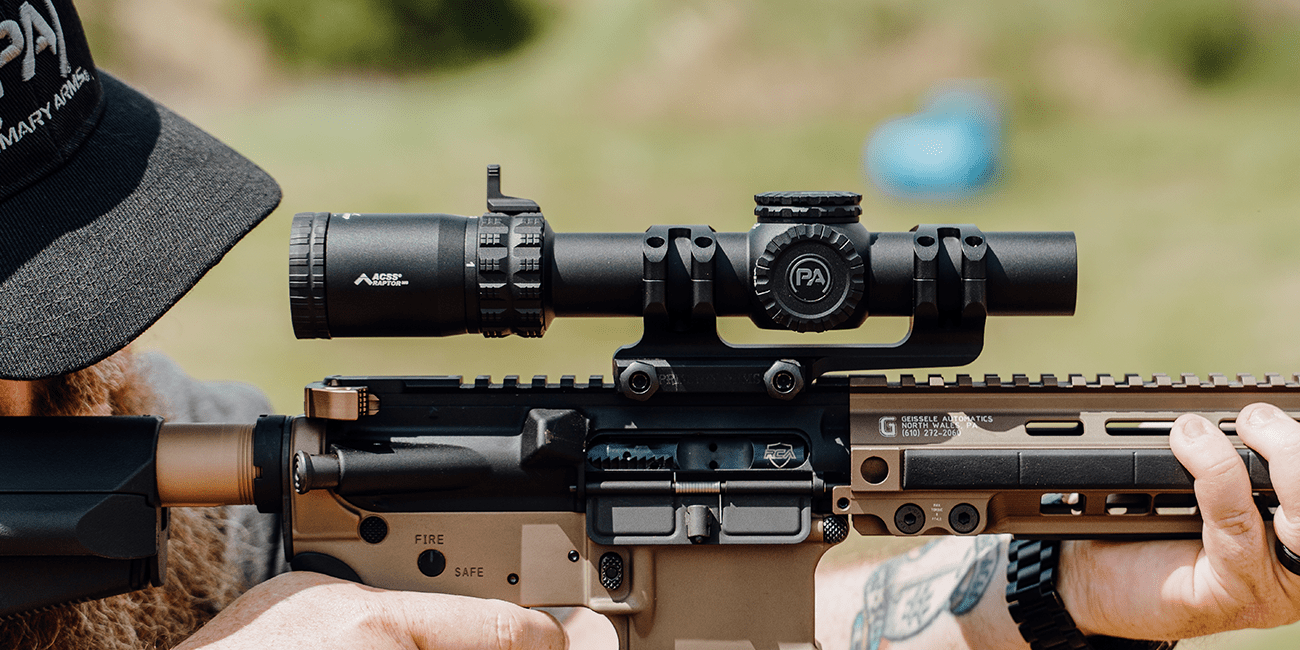 NEW PRODUCT: GLX® 1-6X24MM FFP RIFLE SCOPE
Last week, we released our very first GLx low-power variable optic (LPVO): the GLx 1-6x24mm FFP Rifle Scope, which comes with either an ACSS® Griffin MIL M6 or ACSS Raptor M6 reticle.
This was one of our most hotly anticipated releases of the year, as it's our first carbine rifle scope to strike at that mid-tier price point. It's a scope that captures many of the prominent features and technologies of our top-end PLx® line but at a price much closer to our original SLx® optics.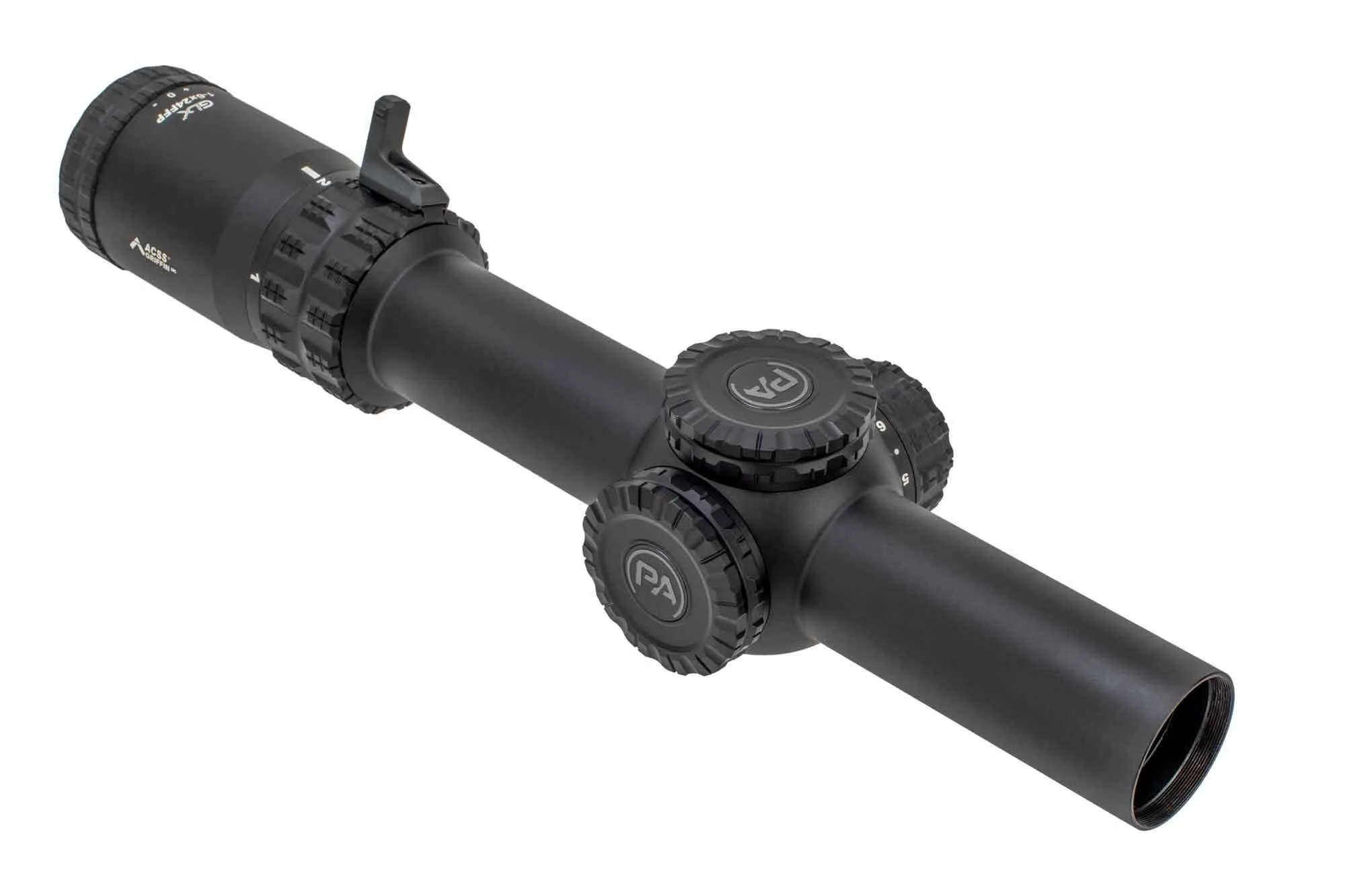 Primary Arms Optics GLx 1-6x24mm FFP Rifle Scopes
These features include premium-grade glass, AutoLive® illumination technology, and our new user-configurable turret system. That means you can quickly swap the turrets between an exposed, tactical setting or a capped setting, depending on your preference. These turrets also feature our GLx steel-on-steel design, so you can be fully confident in that accuracy and durability for a lifetime.
We released this scope with only two reticle options at launch, so it was important that our options could support any rifle setup.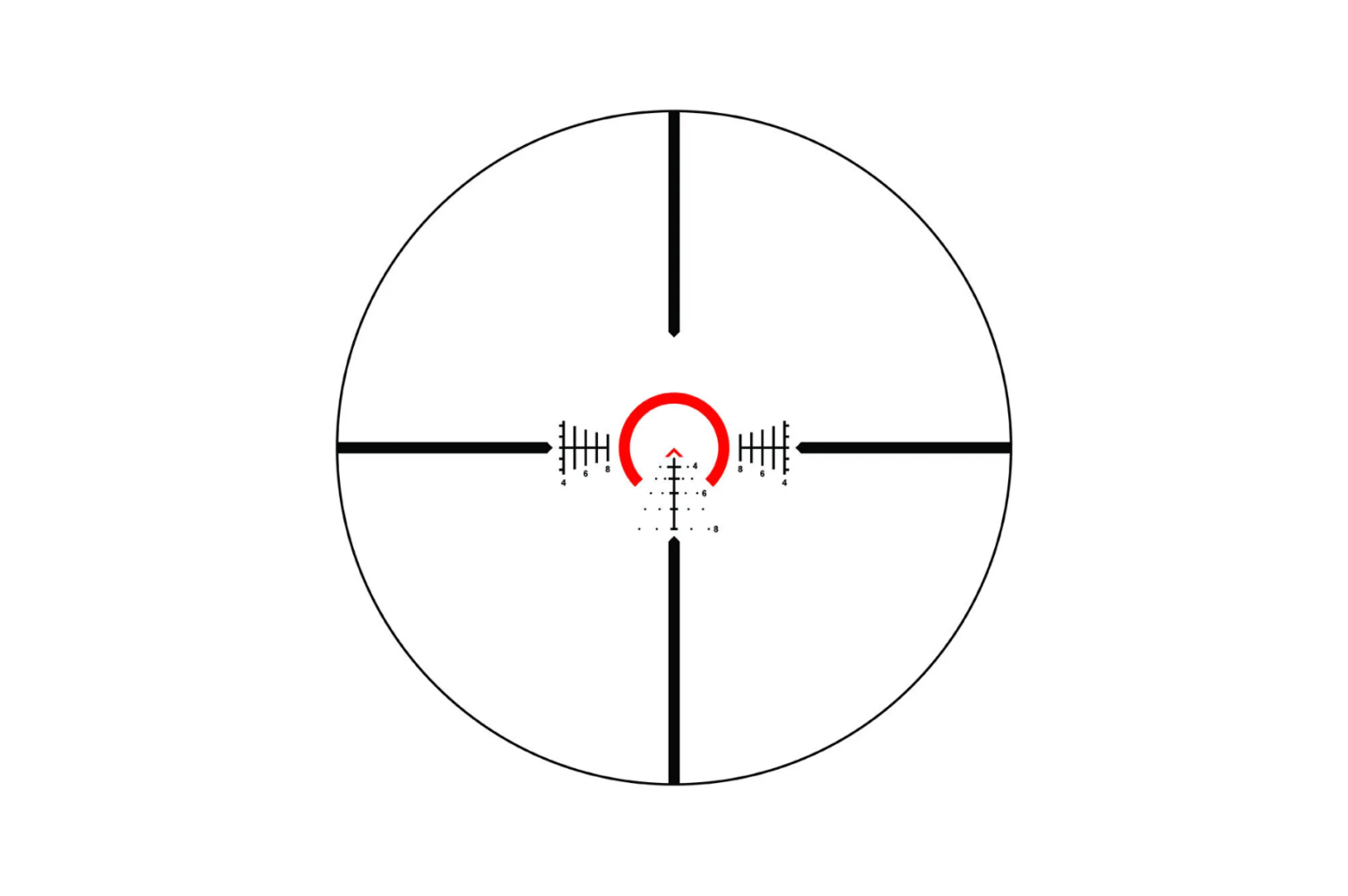 The ACSS Raptor M6 reticle has all the features that fans love about our Raptor series, fully optimized for this 1-6x magnification range. It provides some additional functionality over the standard Raptor without compromising on the speed or intuitive design. Since this is a BDC reticle, it's best used with a 5.56×45, 5.45×39, or .308 Winchester rifle.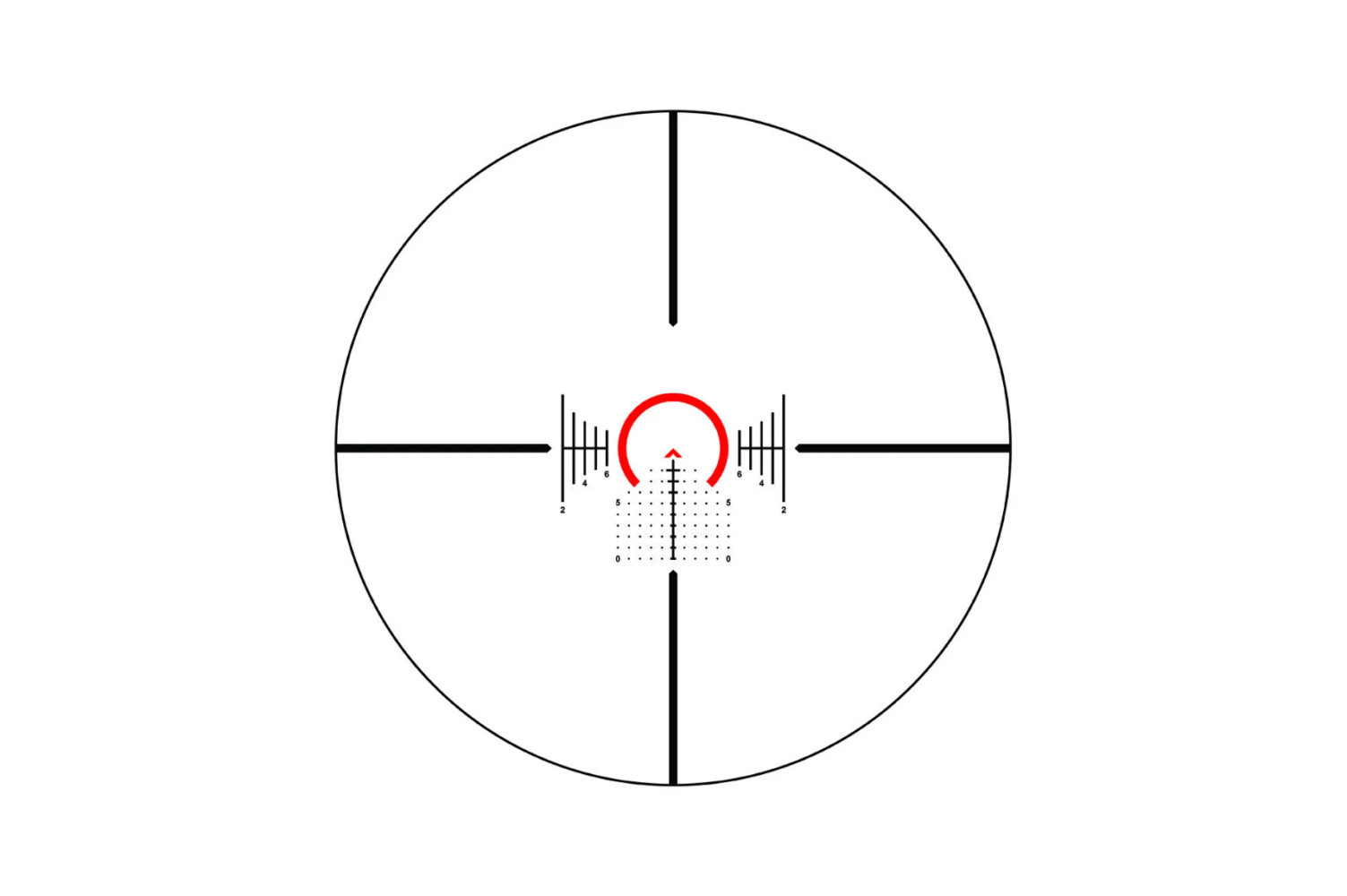 The ACSS Griffin MIL M6 follows a similar path, bringing all the ingenuity of our Griffin MIL but with a refreshed layout for optimal 1-6x performance. Just like its predecessors, the Griffin MIL M6 features a full MIL Grid, so you can use this optic with almost any rifle, regardless of caliber.
At $699.99, these scopes are in the perfect spot for its features and quality. If you're serious about upgrading your AR-15 (or any carbine), we highly recommend you check these scopes out before making your next purchase.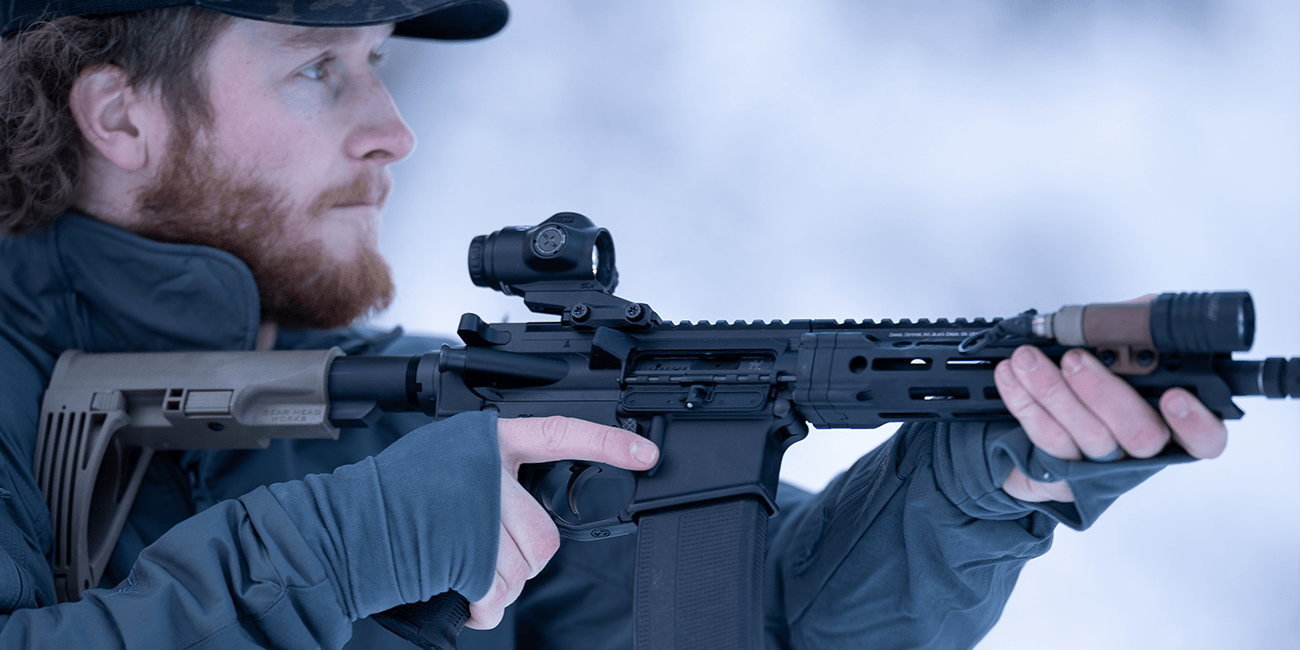 UPCOMING OPTIC: SLX 3X MICROPRISM
Our SLx 3x MicroPrisms are still rolling out through June with large batches arriving later this month.
Combining the features and precision of a 3x prism scope with the weight of a red dot, the SLx 3x MicroPrism is an exciting addition to any carbine. It's durable, agile, and packed with features that make it a perfect pair with almost any close- to mid-range rifle platform.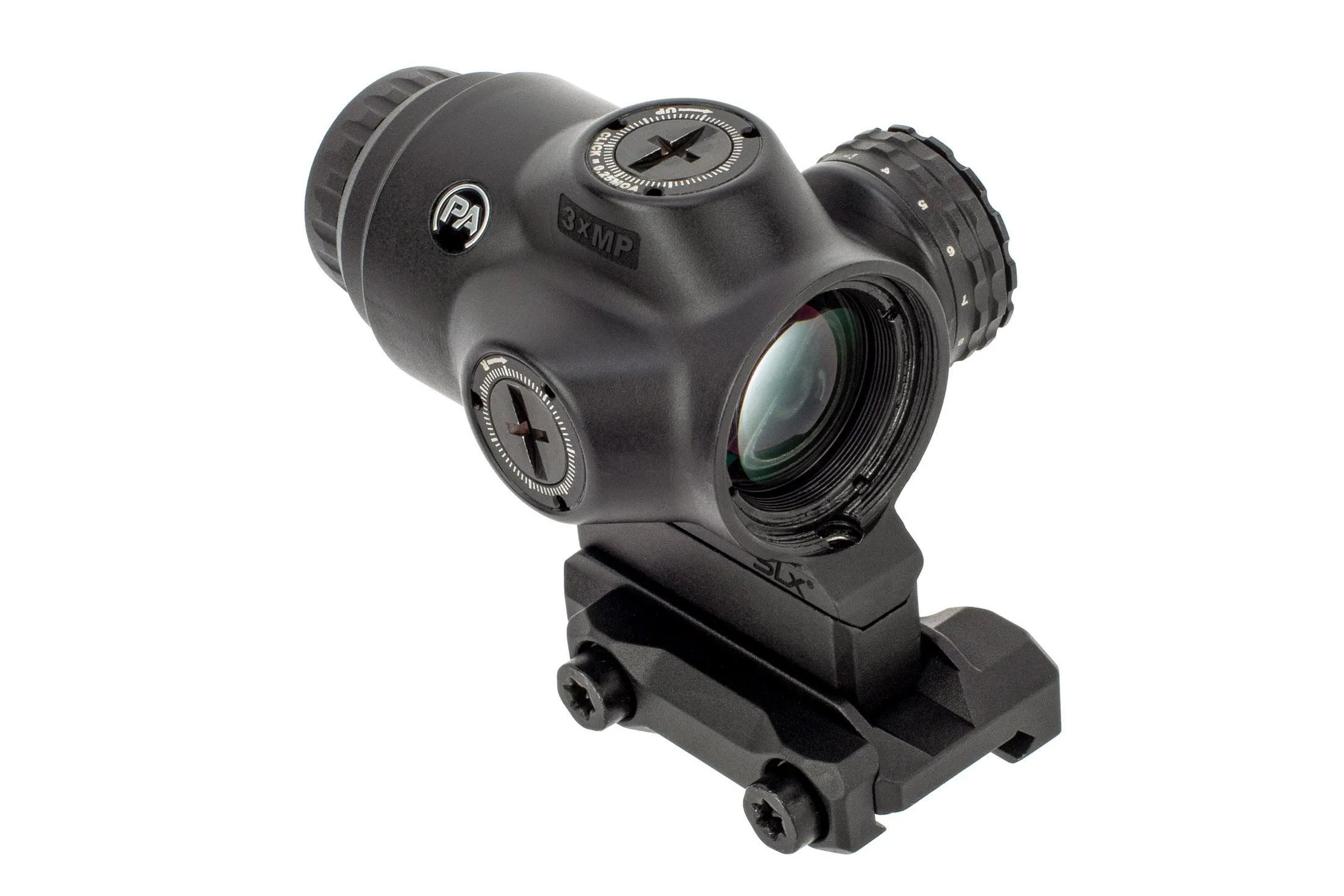 Primary Arms Optics SLx 3x MicroPrism
In fact, this optic recently won a silver medal recommendation from the National Tactical Officers Association (NTOA). The NTOA is one of the leading review boards for tactical products, testing them for viability in real-world duty use. Evaluating optics across a broad spectrum of criteria, the NTOA only awards special 'Silver Medal' recognition to optics that score above a 4/5 average across all criteria.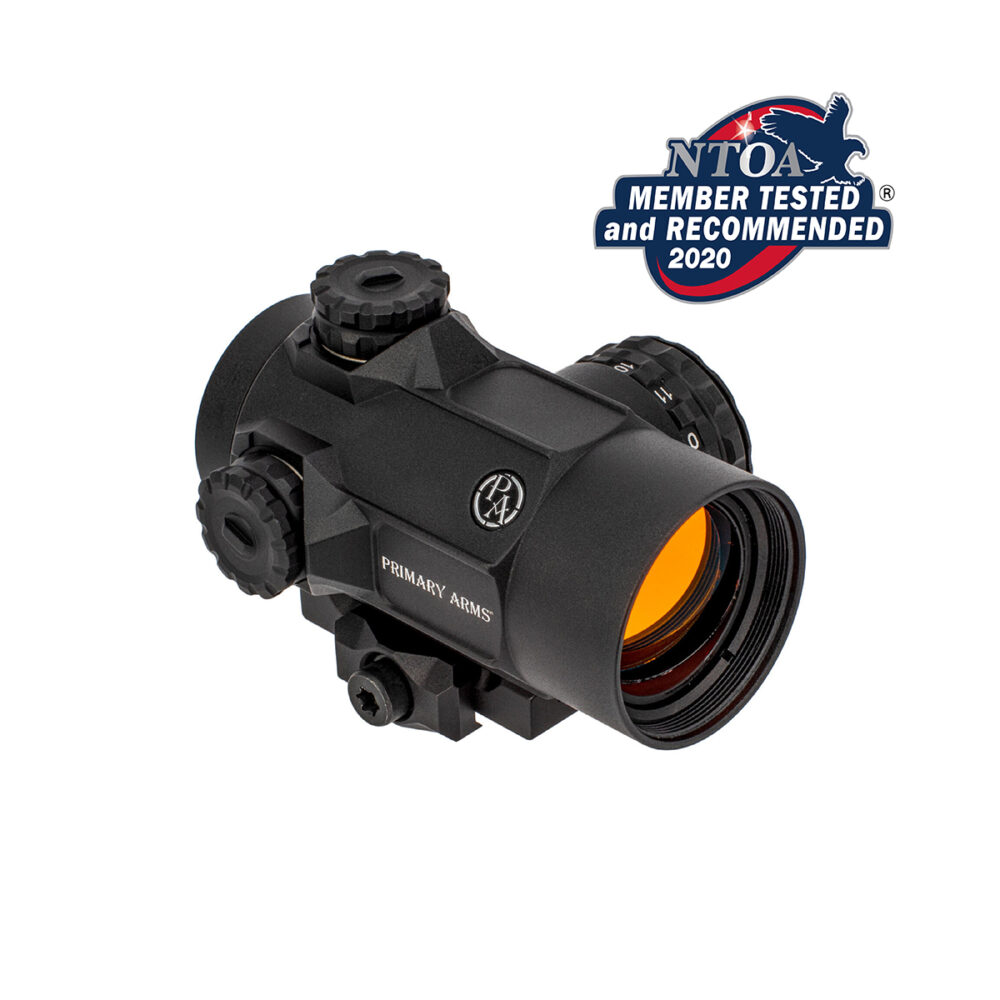 Primary Arms NTOA Awarded Optics
So, not only is the SLx 3x MicroPrism recommended for duty, but it's recommended with a special distinction of merit, earned for its reliability, features, and performance.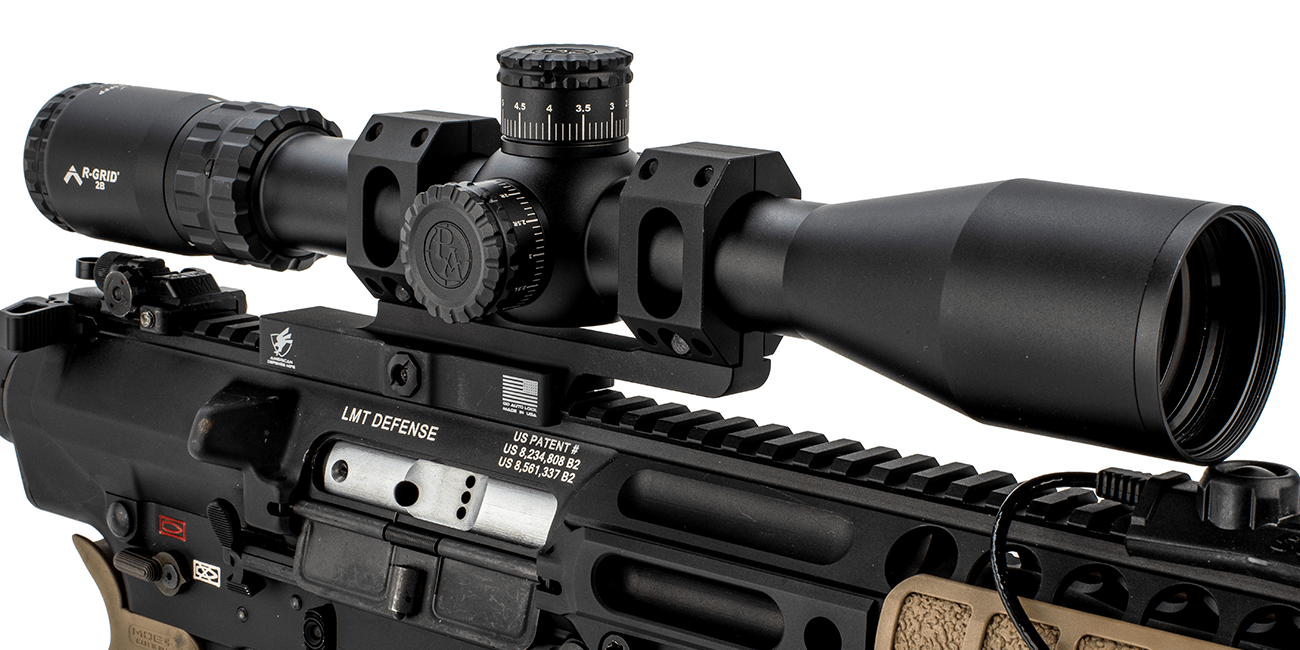 UPCOMING OPTIC: SLX 4-16X44MM FFP RIFLE SCOPE
An upgrade on a fan favorite, the SLx 4-16×44 FFP Rifle Scope improves on all the best features of our beloved SLx 4-14×44 FFP Rifle Scope.
The wider magnification range gives users greater flexibility when engaging targets at further distances, while the superior quality lenses make it easier to identify, range, and engage your target at any distance or time of day.
Like its predecessor, the SLx 4-16x44s FFP Rifle Scope has a wide selection of reticles to match your rifle setup, and the upgraded illumination will improve reticle visibility and contrast for all conditions.
Keep an eye out for its release in the coming weeks! We know that many of you have fond experiences of our SLx 4-14, and the new SLx 4-16 takes that legacy to the next level in technology and performance.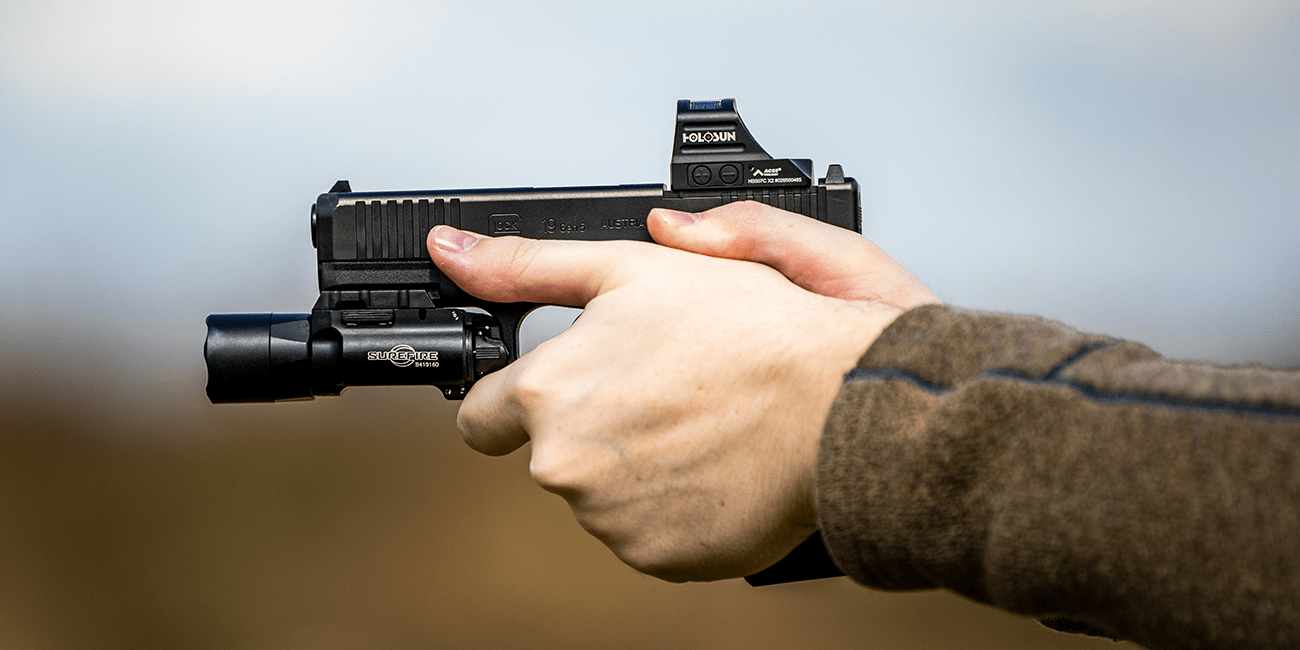 MONTHLY EYE OPENER: PISTOL-MOUNTED REFLEX SIGHTS
For this month's eye-opener, we'd like to talk a bit about pistol-mounted reflex sights and their future in the tactical shooting community.
If you're active in the gun community, no doubt you've witnessed the growing prevalence of pistol-mounted optics. Mini reflex sights like the Trijicon RMR, Leupold Delta Point Pro, and Holosun HS507C-X2 are becoming commonplace on everything from competition to carry pistols. Many pistol manufacturers are now selling models with optic cuts from the factory, making it easier and more affordable to outfit your pistol with a mini reflex.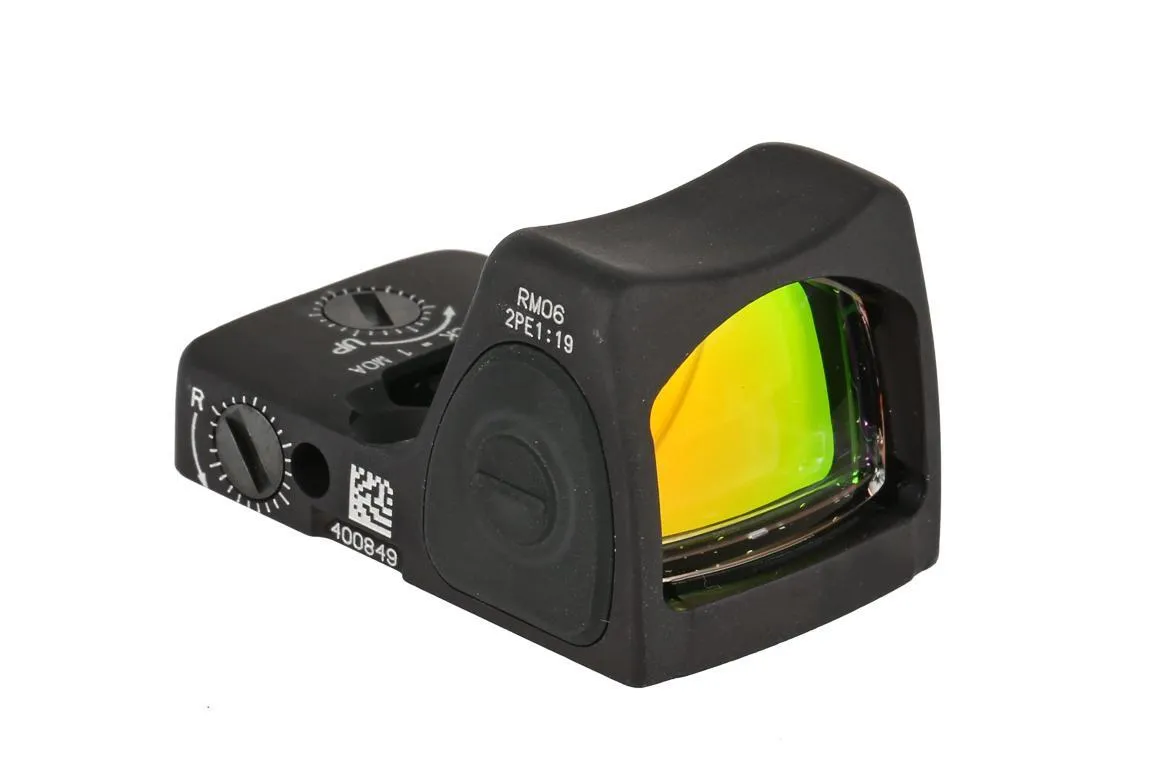 Shop All In Stock Mini Reflex Sights
So, is this just a passing trend or are pistol optics here to stay?
We believe it's the latter. Just as optics have become a mainstay accessory on rifles, reflex optics may become a standard improvement for any handgun.
In theory, they carry the same benefits as conventional rifle optics: enhanced speed and precision when you need it most. In 2017, Aaron Cowan of Sage Dynamics substantiated this theory with a comprehensive white paper, Miniaturized Red Dot Systems for Duty Handgun Use.
If you haven't read it before, we highly recommend it. Cowan provides an in-depth analysis of his findings over four years of instruction, culminating in a convincing case for pistol-mounted red dot optics.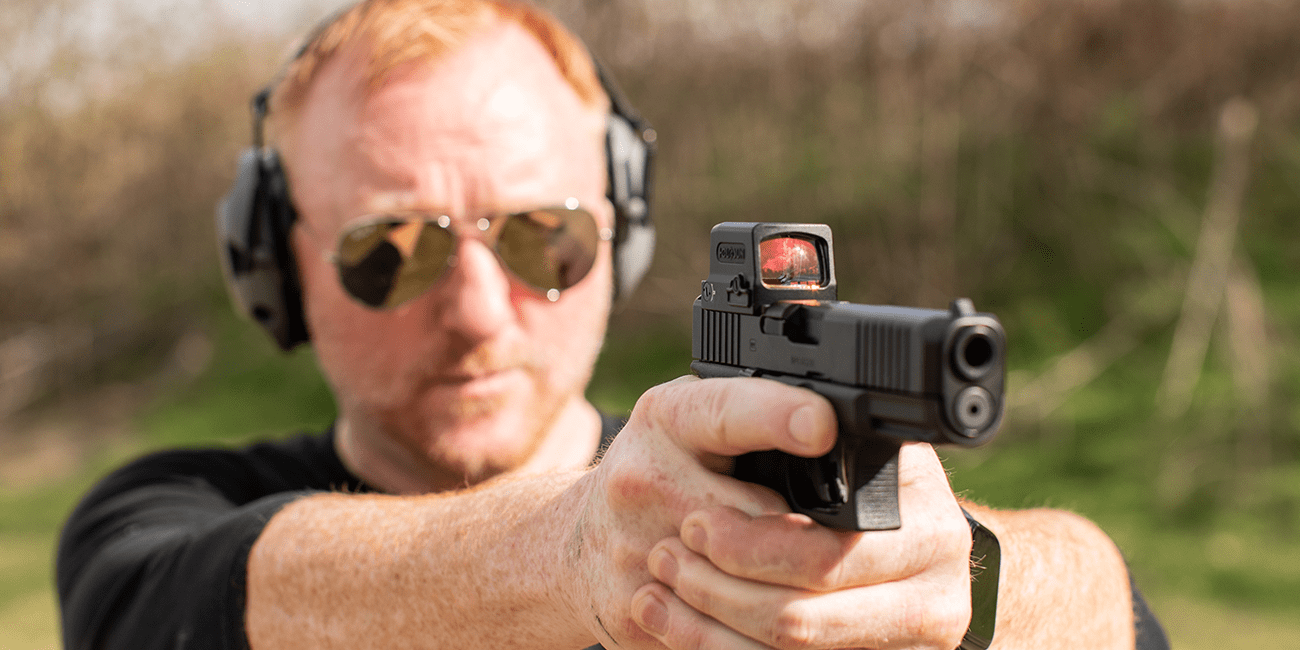 Our own internal testing has also confirmed the merits of pistol optics. A chevron aiming point, such as the one found in our ACSS® Vulcan® reticle, is inherently more precise than any traditional pistol sight. Reflex sights also offer improved performance with night vision, which is growing in popularity in the firearms community.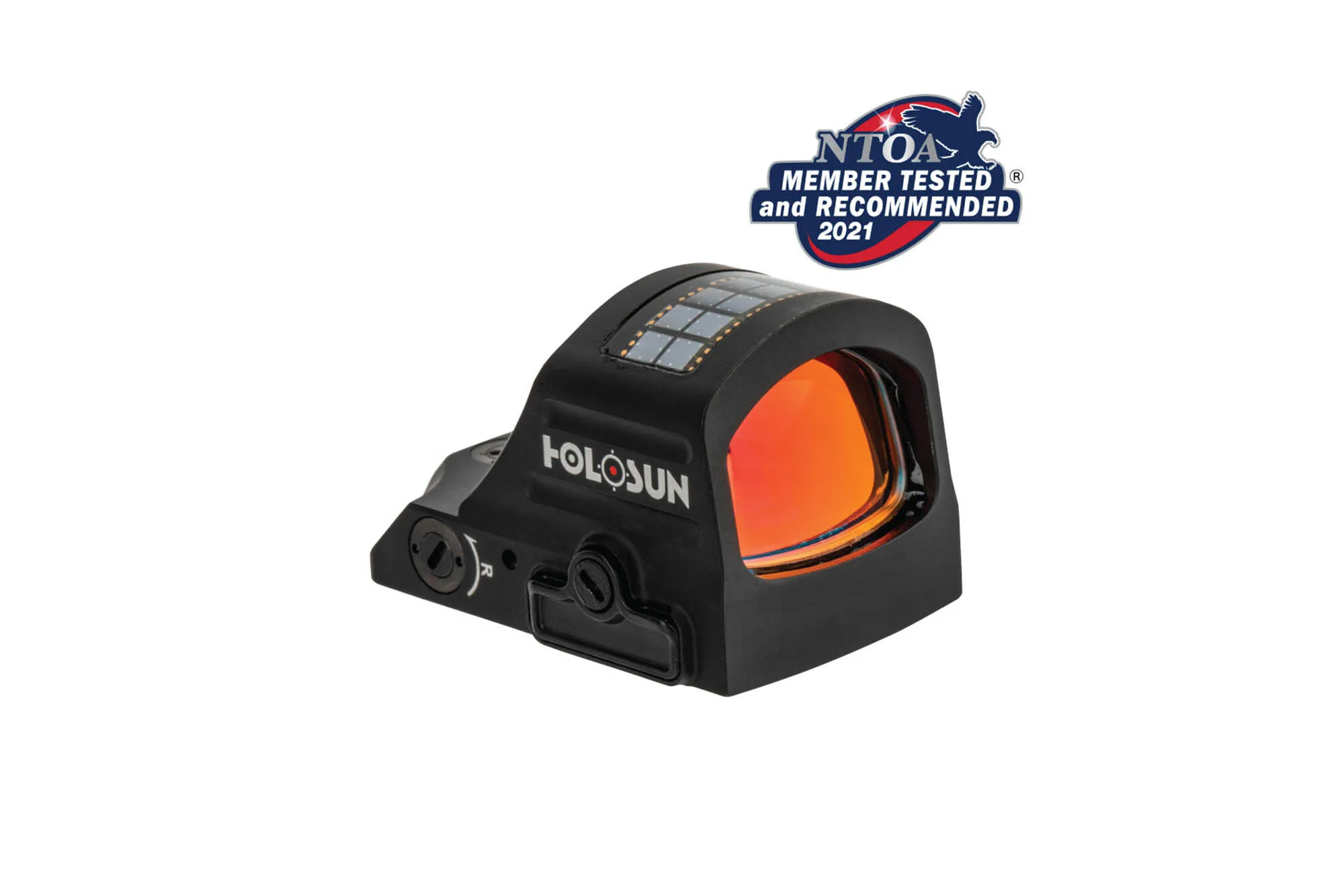 Holosun HS507C-X2 Pistol Red Dot Sight – ACSS® Vulcan® Reticle
Are there downsides of reflex optics? Sure. They increase both the size and cost of a pistol while presenting a new point of failure. However, as reflex optics become more advanced, these potential weaknesses become less relevant. Many of today's reflex optics are highly reliable, and their years-long battery lives reduce the chance of losing power.
Like any new firearms technology, the real challenge is adoption and training. Pistol optics inherently change the way you draw, present, and engage with your pistol. If you aren't training with a pistol dot, you'll be at a disadvantage if you ever must use one. As always, the most important thing is building those foundational skills—and that's true of anything in marksmanship.
So, load your mags, clean your guns, and clear an afternoon because we all have more training to do.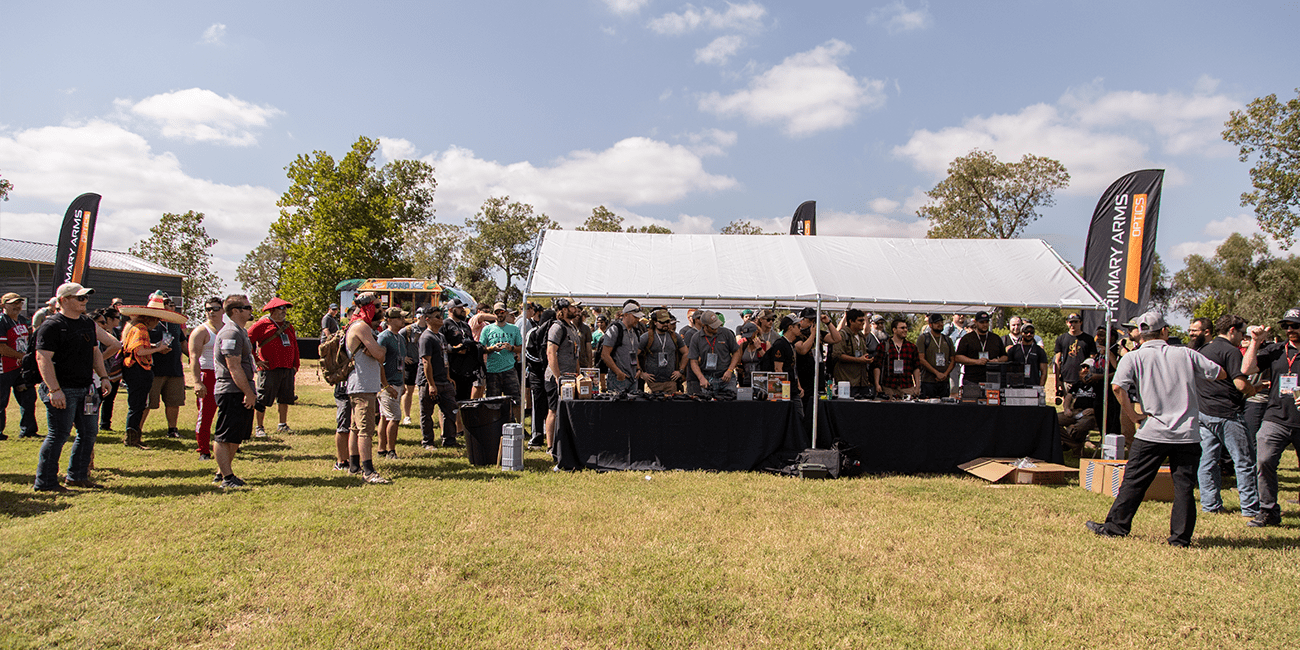 UPCOMING EVENTS?
Coming off the busy month of May, we do not have any shows planned for June. But don't think we're taking our foot off the gas because we still have plenty of shows planned through the rest of Summer.
As many of you might have seen, the NRA Annual Meetings and Exhibits just finished up. Between our own Primary Arms Optics Range Day on the 26th and the 3 days of exhibiting, we're thrilled with all the folks we met. If you haven't seen the photos, be sure to check out our Instagram and Facebook pages, where we've been posting some of our weekend highlights.
We'll be sponsoring another American Milsim event this June: Operation: Northern Front IV in Mauston, WI from June 11th to 12th. With 350 participants and an 80-acre mock city, it should be a great game for the folks who enjoy CQB-heavy Airsoft over the weekend.
Be sure to share questions or feedback from this month's update! We're happy to hear your thoughts so that we can improve our future updates. We like to stay connected with our community, so if there's anything else you'd like to see, please let us know.
Until next time!