Primary Arms Staff
Despite their simplicity, magazines are one of the most important parts of any automatic or semi-automatic firearm. Weapon designs have lived and died by the quality of their magazines, and magazine compatibility can be one of the most important decision factor for many buyers.
But what makes a good magazine… good?
In this Primary Arms Blog, we're going to take a look at the current magazine market, highlighting standout options for rifles and pistols, while considering the factors that make some mags so desirable.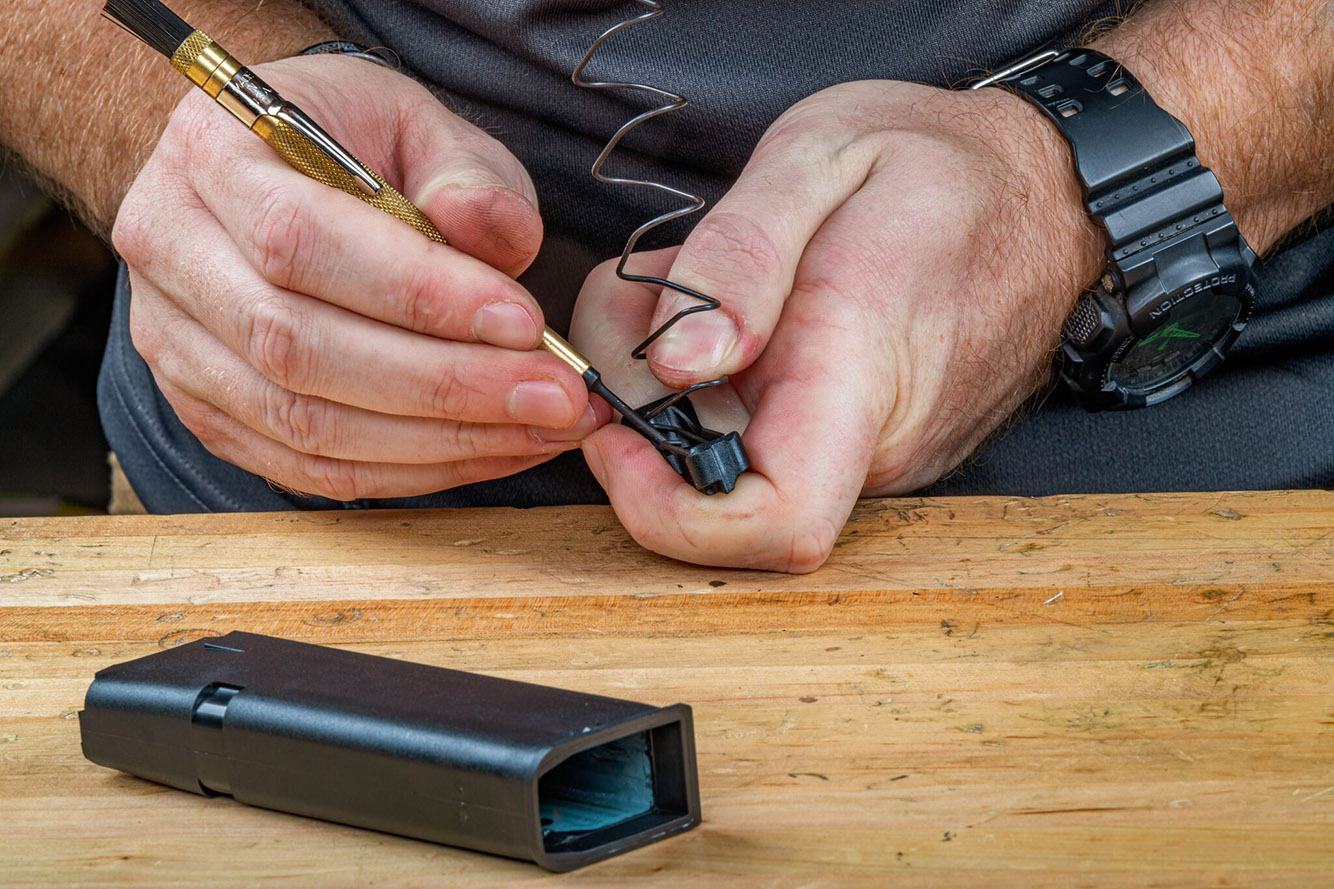 PARTS OF A MAGAZINE
Magazines are really simple devices, but small improvements can make a big difference in your firearm's performance.
Most modern magazines are made up of four components:
The Body: The outer shell of the magazines, which holds the cartridges and magazine internals. Cartridges inserted into the body are retained under the body's feed lips. Over time, these feed lips may deform, leading to malfunctions and double-feeds.
The Baseplate: The removable bottom plate of the magazine, which holds the magazine spring in place. Many popular magazines can use aftermarket baseplates that increase the magazine's capacity.
The Spring: The spring that applies pressure to the follower and pushes cartridges up against the body's feed lips. As springs age, they may become less reliable in feeding. Note that leaving a quality magazine loaded will NOT damage the spring. The feed lips may gradually deform, but the springs will be fine. There are Vietnam-era 1911 magazines that have been loaded for over half a century and still come away with 100% reliability. It's the repeated loading and unloading that wears springs down.
The Follower: At the top of the spring, the follower is a platform that provides rigidity and consistency to the cartridges' movement through the magazine body. For standard 5.56 magazines, followers have been an area of intense research and innovation. New follower designs have greatly improved rifle performance and reliability, particularly with specialized cartridges like M855A1.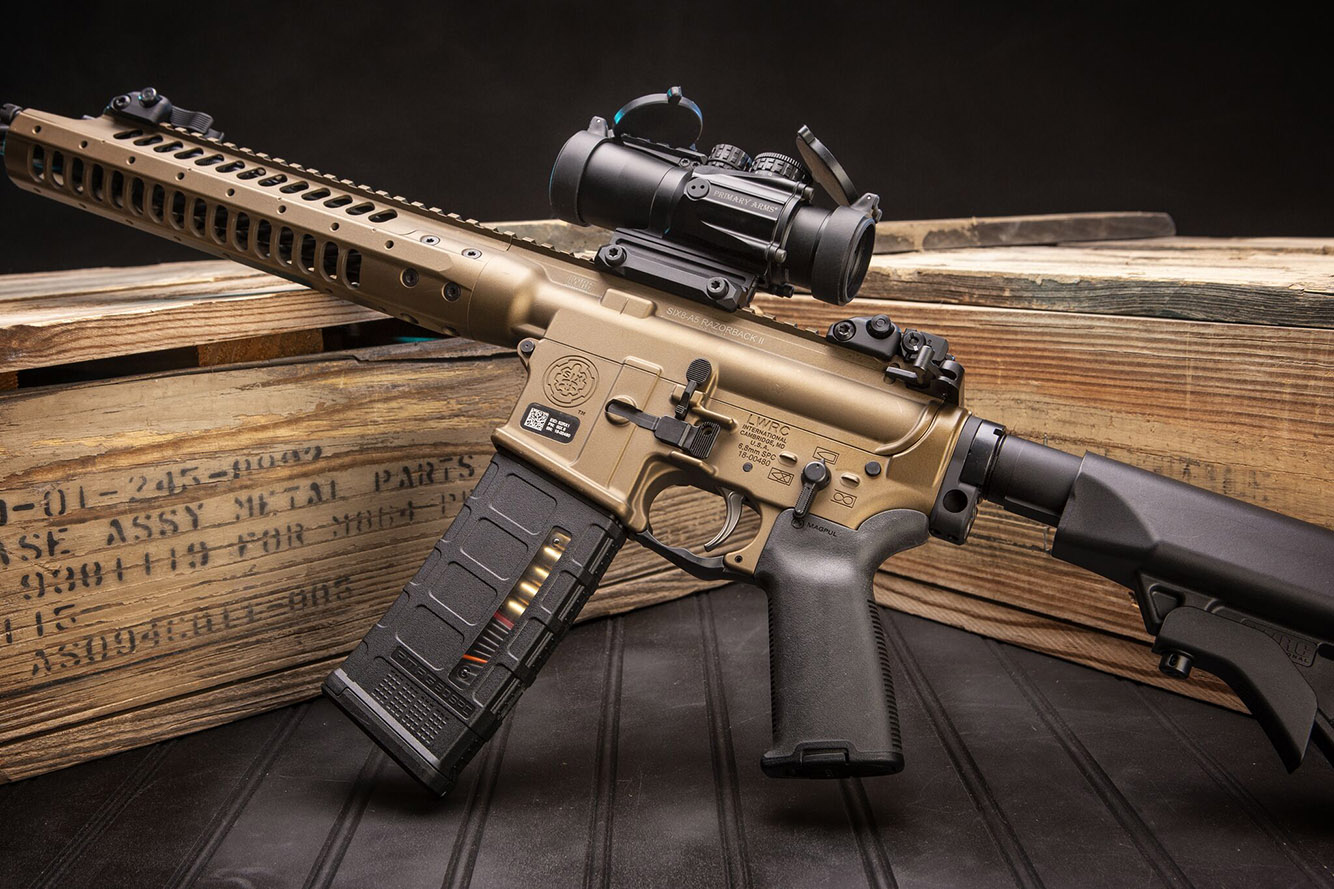 AR15/5.56 MAGAZINES
We've got a lot of great 5.56 magazines here at the warehouse, and we'd like to highlight a few of our favorites. If you're new to AR15s or compatible rifles, consider picking up some of these magazines to give you the best possible performance.
MAGPUL 5.56 PMAGS
Magpul PMAGs are an American standard for aftermarket polymer-bodied magazines. These durable, lightweight magazines have been an industry leader for years, renown for their exceptional reliability and minimal weight.
The PMAG's polymer construction has a number of benefits beyond weight, including ease-of-compression. When you're trying to load a 30rd magazine on a closed bolt, a PMAG will be a lot easier to insert than a traditional USGI magazine, reducing the need to download to 28 or 29.
These magazines come in a wide variety of colors and sizes, allowing you to best match your own gear camouflage or rifle coat. PMAGs are also available in a windowed configuration, which allows you to quickly check how much ammunition is left in the magazine.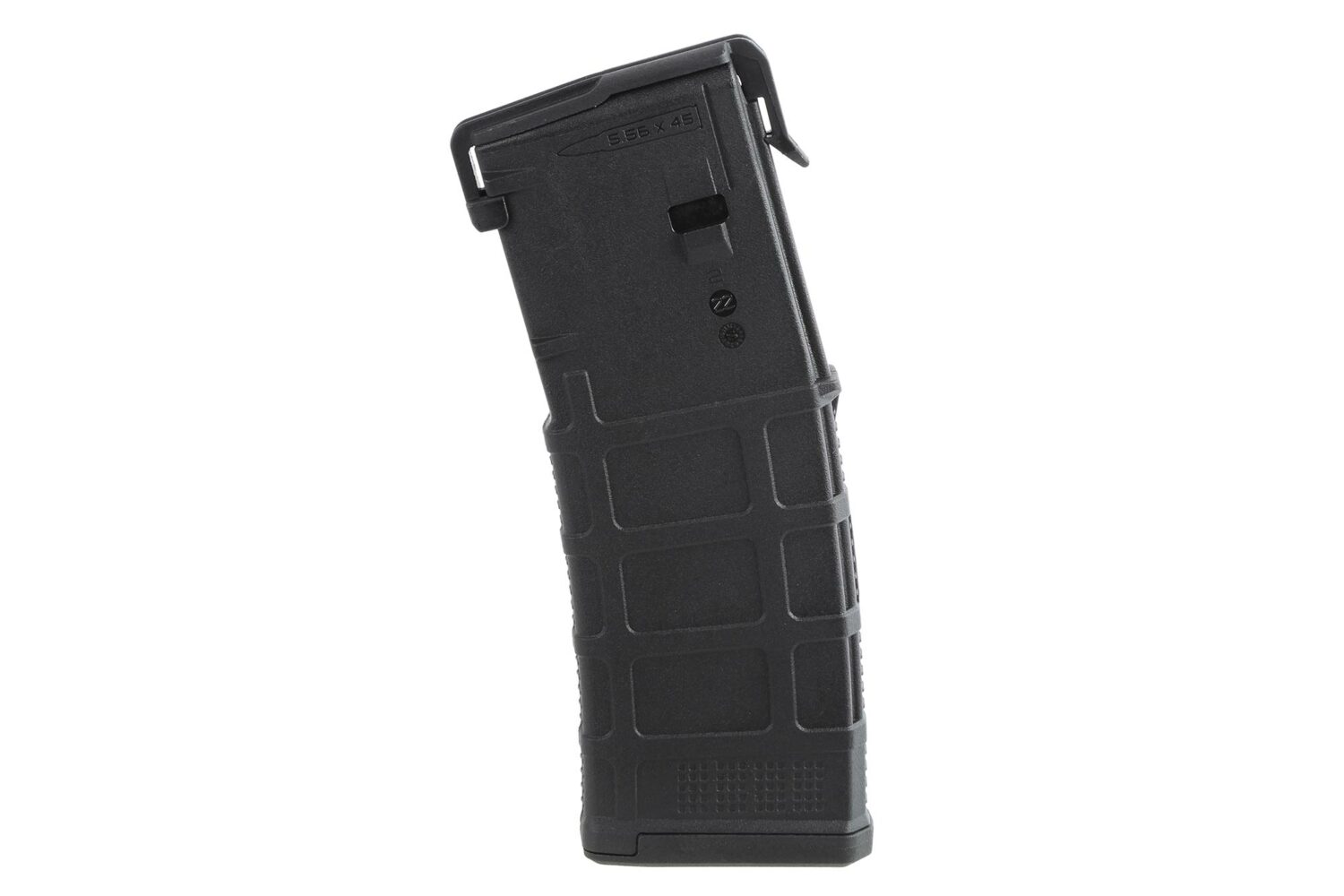 Magpul PMAG 30 AR-15/M4 GEN M3 5.56 NATO Magazine – Black
LANCER L5AWM MAGAZINES
Like the venerable PMAG, the Lancer L5AWM is a polymer-bodied magazine with a high-quality spring and follower that guarantees long-lived reliability.
Unlike the PMAG, the Lancer has a few added features which may be particularly attractive to those who don't mind the extra cost. Lancer magazines have steel feed lips, which provide greater durability over time compared to polymer feed lips.
In addition, Lancer magazines can come in a translucent coloration, which provides instantaneous visibility on your remaining ammo count. Also, if you factor in style points, these magazines are definitely attractive contenders.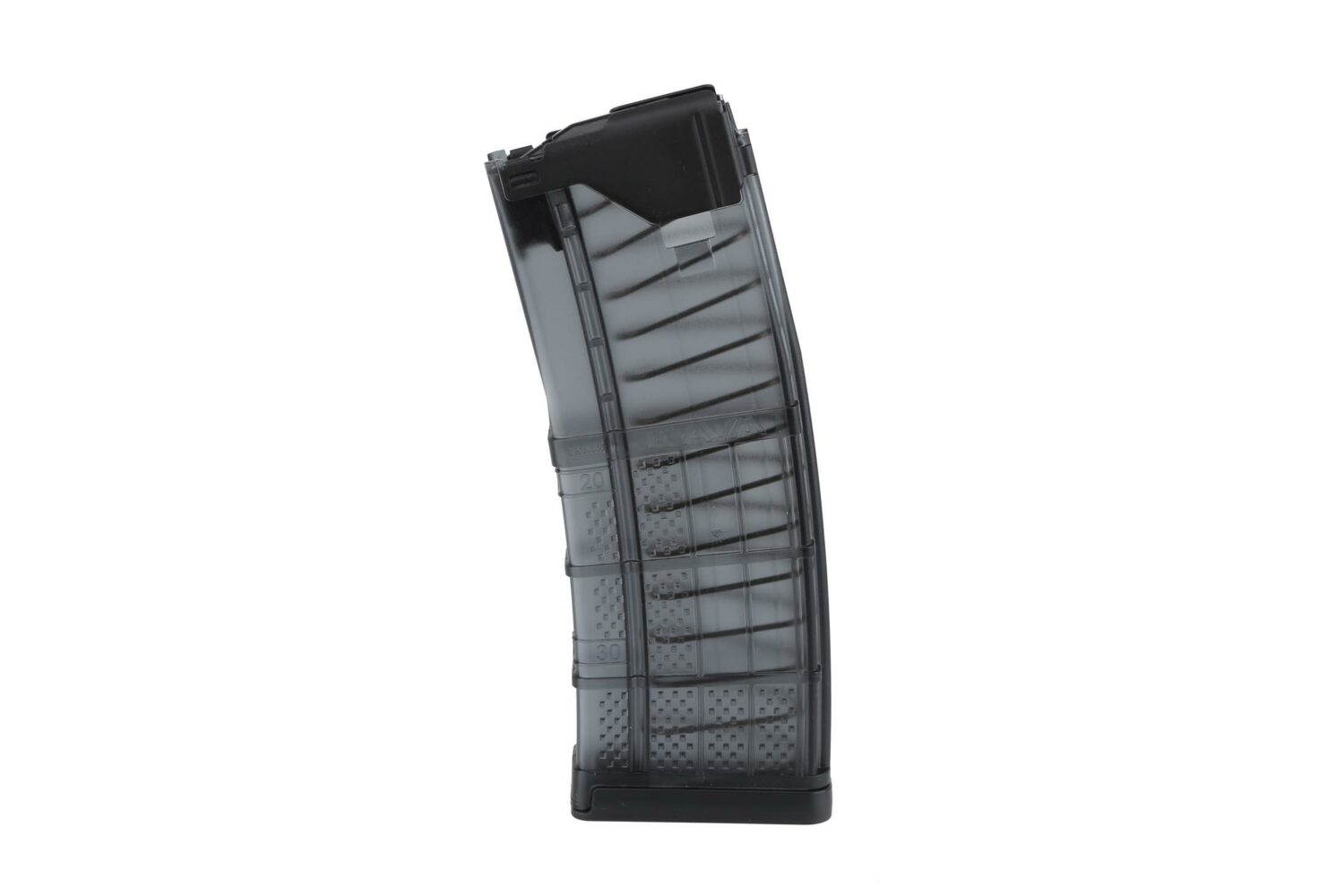 Lancer Systems L5AWM 30-Round Translucent AR-15 Magazine – 5.56 NATO – Smoke
OKAY INDUSTRIES SUREFEED MAGAZINES
SureFeed magazines are modeled after traditional USGI spec, featuring an aluminum body.
Improving on original USGI, SureFeed Magazines host a bevy of upgraded internals, including a four-way, self-lubricating, anti-tilt follower. Every SureFeed magazine is made here in the US, so they're kept to a very exacting standard of quality.
Because these magazines are modeled after USGI design, they are compatible with most USGI magazine accessories, such as Magpul Ranger Plates. They will also have great fitment into most magazine pouches, since most of those are designed to hold USGI magazines for military contracts.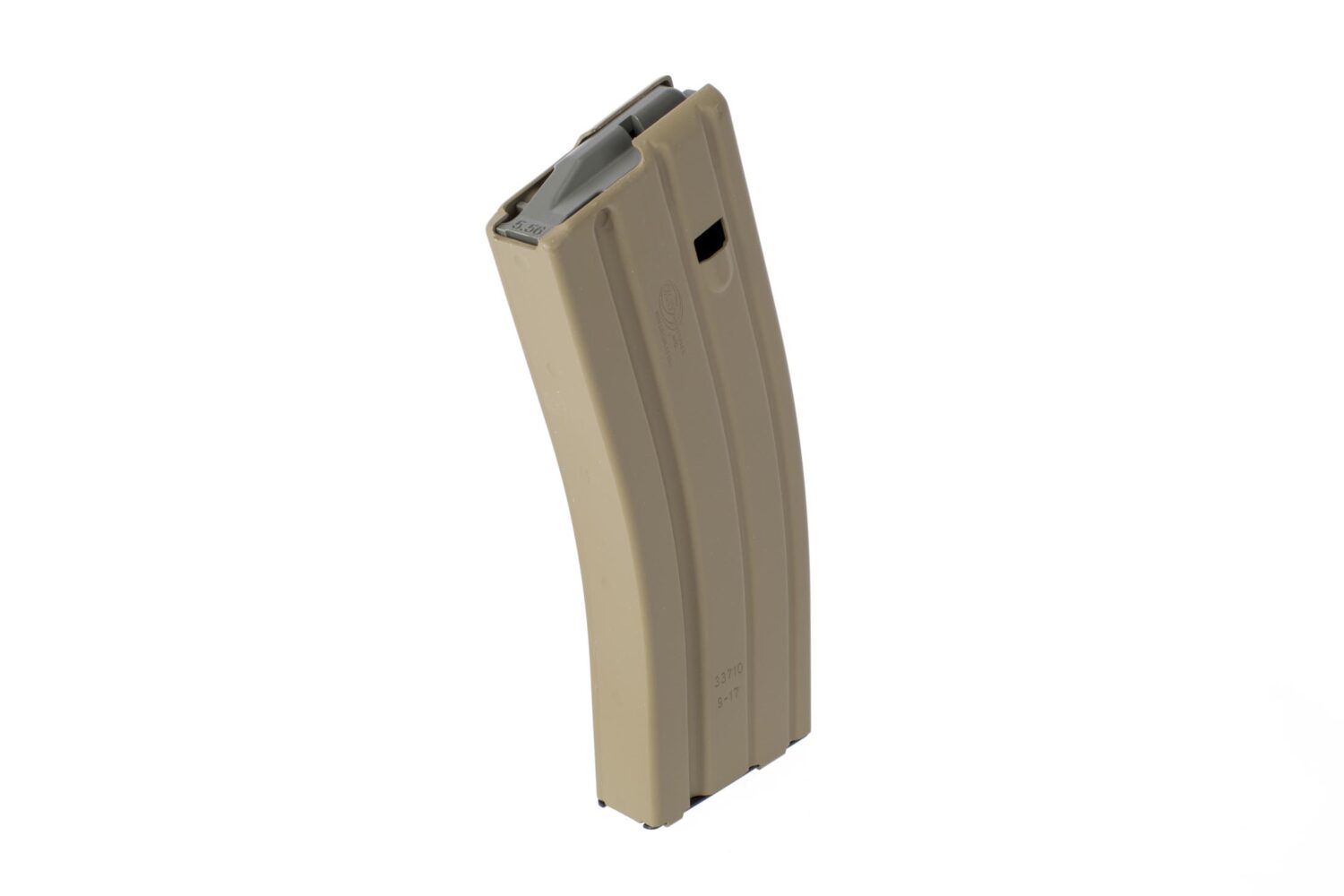 Okay Industries SureFeed AR-15 Magazine 5.56 – 30rd – FDE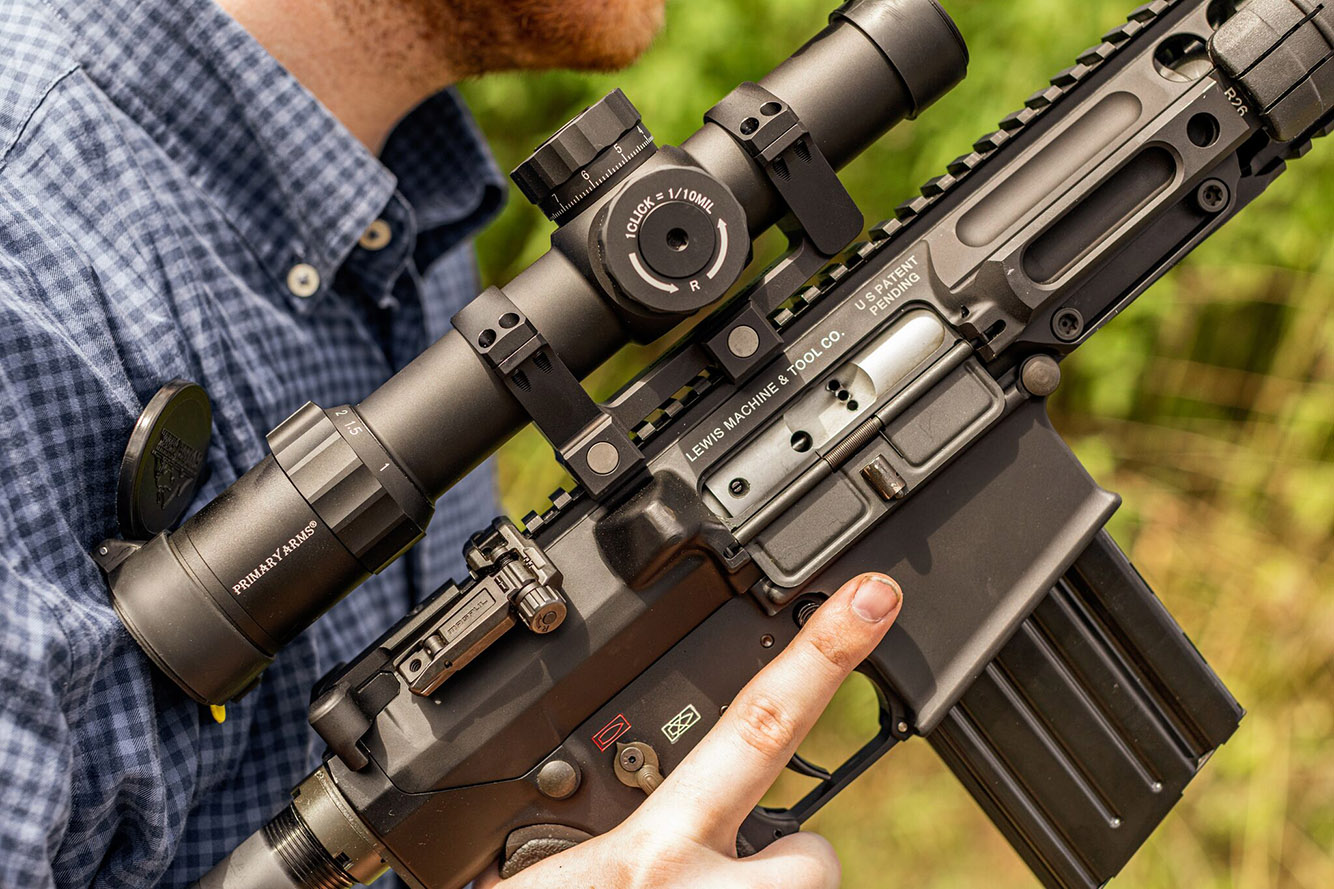 AR10/.308 MAGAZINES
While the battle rifle market has fewer aftermarket options for magazines, there are a few great options for those looking to get the most out of their .308 rifles.
Keep in mind, with .308 rifles, it'll be more important to ensure compatibility before investing heavily in a magazine stockpile. There are fewer established standards on .308 magazines, so some magazines may not fit with some rifles.
MAGPUL 7.62 PMAG
PMAGs have quickly become the standard for most .308 rifles. They're lightweight, durable, and surprisingly affordable. These magazines are so good, many gun owners will convert their rifles with aftermarket receivers just to use 7.62×51 PMAGs.
All the same benefits of the 5.56 PMAGs apply, except that the allure is even stronger compared to competition. Many traditional .308 magazines are heavy, magnifying the weight of an already stout cartridge.
7.62 PMAGs come in a variety of sizes and colors, offering windowed and non-windowed options alike.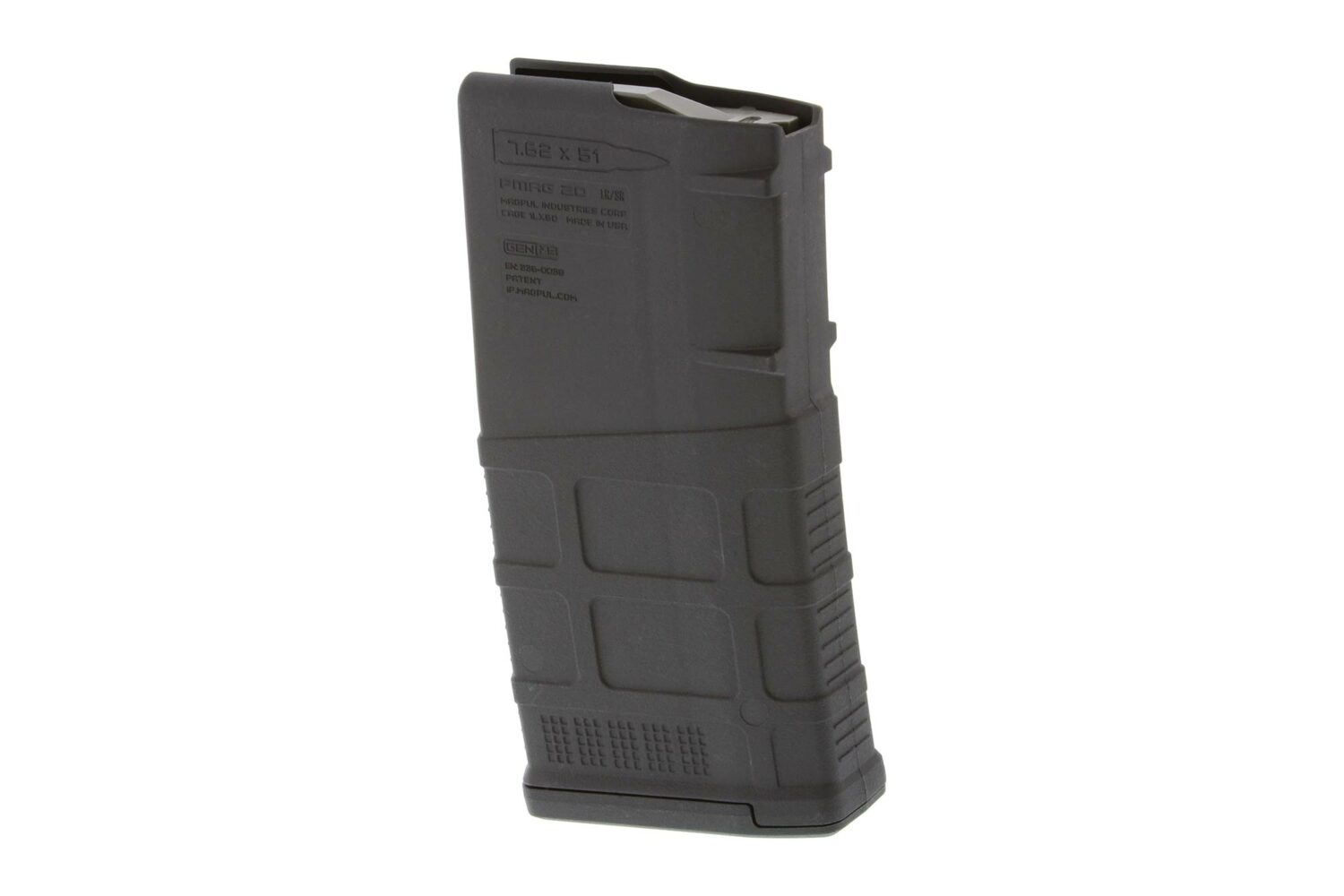 Magpul PMAG 20 LR/SR GEN M3 7.62 NATO Magazine – Black
LANCER L7AWM MAGAZINES
The LANCER L7AWM is an impressive magazine to say the least.
These steel-reinforced polymer magazines are exceptionally robust, making them one of the toughest .308 magazines available today. Of course, the price-point is a step higher. Compared to the affordable 7.62 PMAG, the Lancer L7AWM is a larger investment, but the quality and craftsmanship is undeniable.
If budget is no concern, these magazines are definitely worth a close look.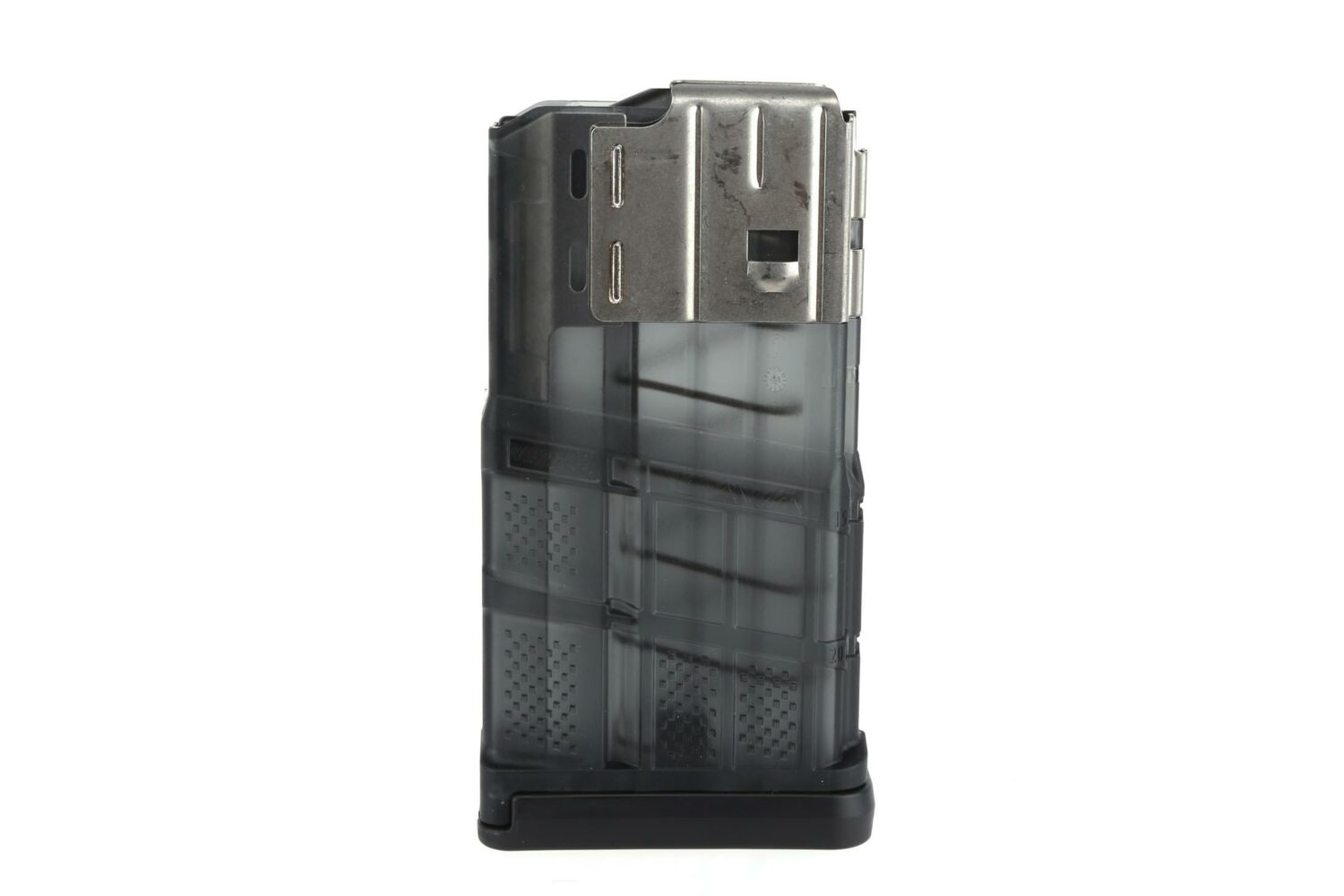 Lancer Systems L7AWM 20-Round Magazine – 7.62 NATO – Smoke
E-LANDER 20RD .308 MAGAZINES
If you want the absolute toughest available, E-Lander all-steel magazines are an absolute tank, and they come at a fair price.
Proven in service with Israeli Special Forces, these magazines use a heat-treated, heavy gauge steel body that can excel in combat environments. The sleek anti-corrosion coating and straight-body design makes these magazines particularly attractive in precision DMRs, where the added weight will be less noticeable.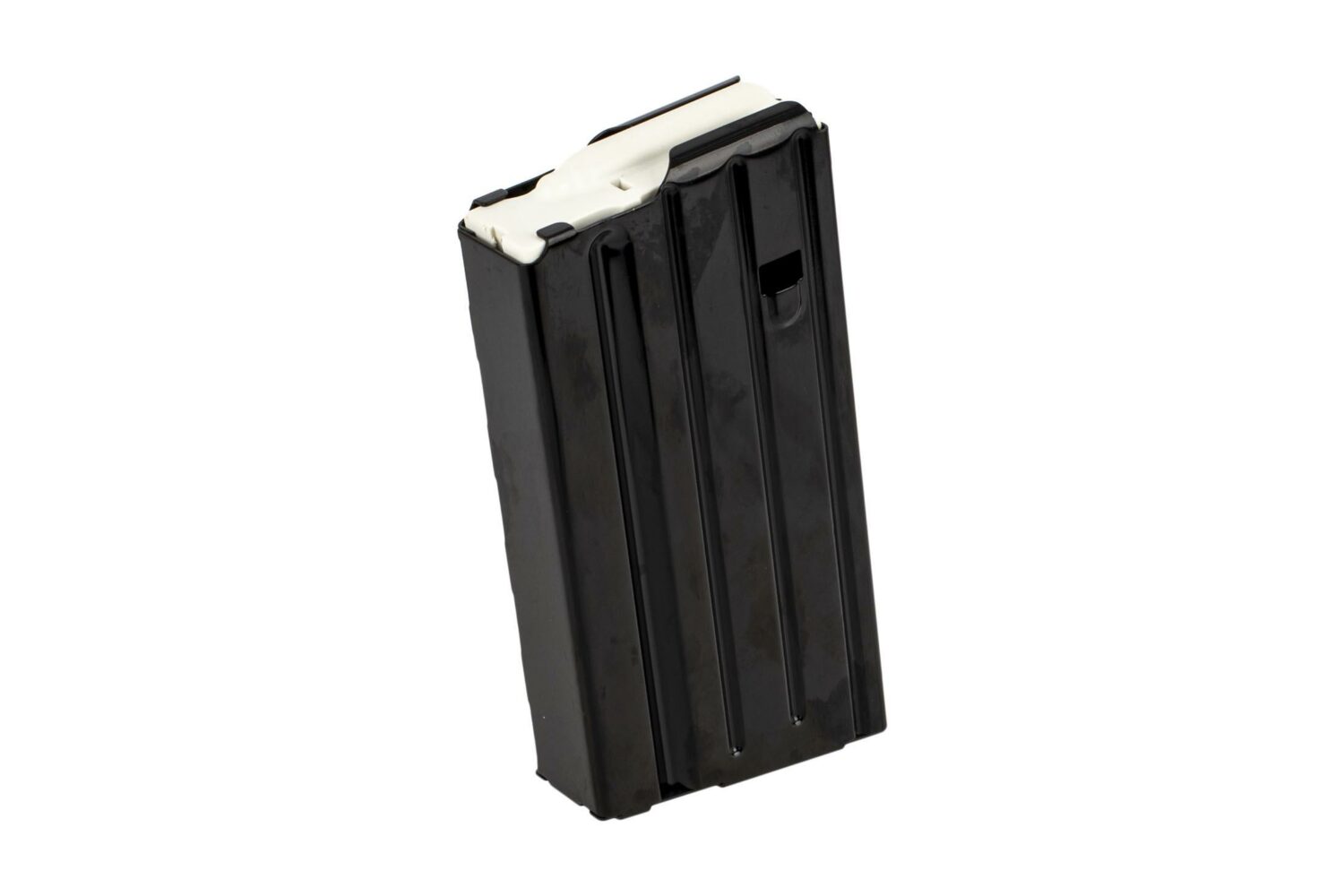 E-Lander 7.62 NATO/.308 Win 20-Round Steel Magazine
MAGPUL D50 DRUM MAGAZINES
There are a lot of drum magazines on the market that have issues.
The Magpul D50 is not one of them.
If you're looking to increase your capacity to 50-round standard, the D50s are one of the best options, as they're compact, reliable, and relatively lightweight.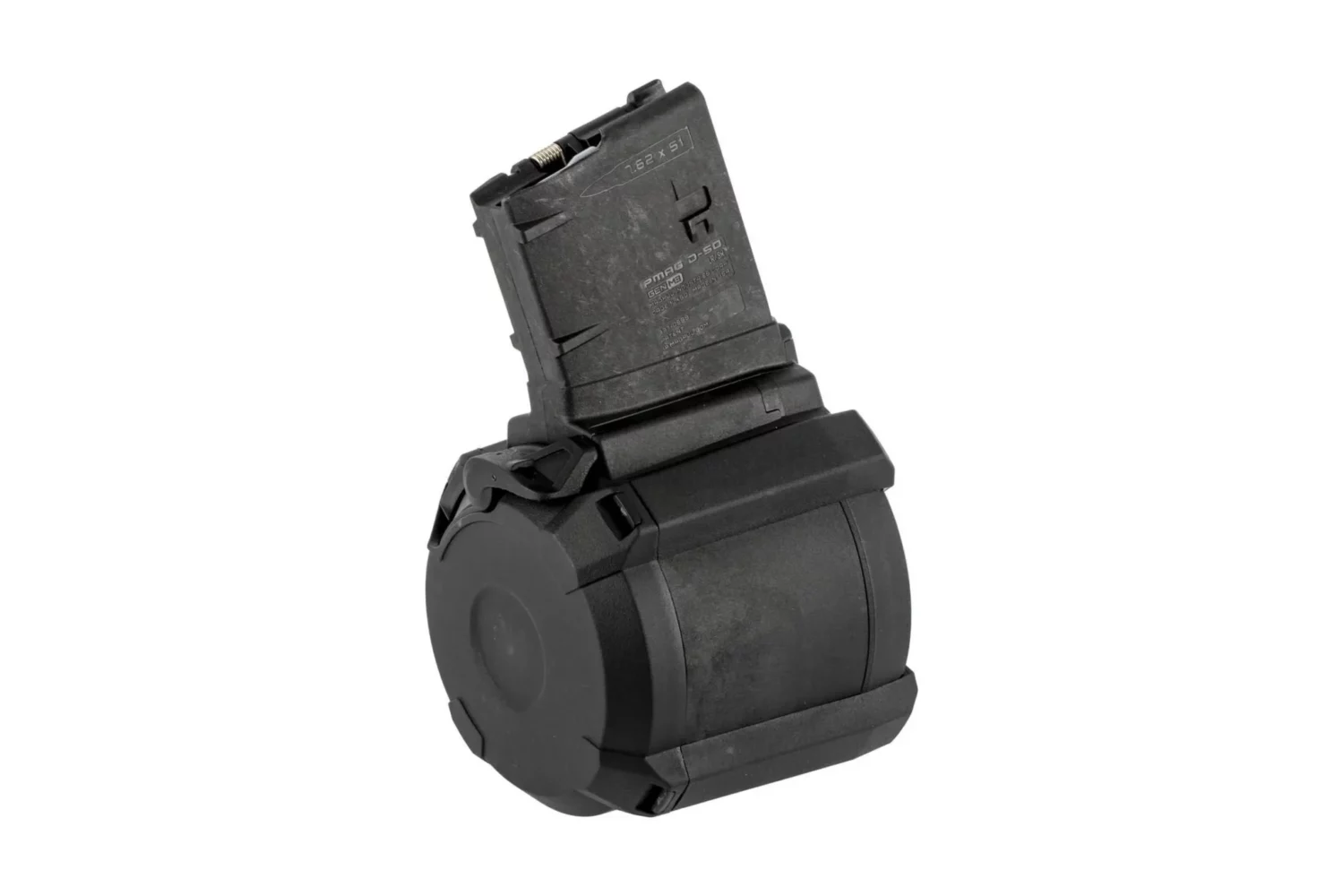 Magpul D50 PMAG 7.62 NATO/.308 Win Drum Magazine – 50 Round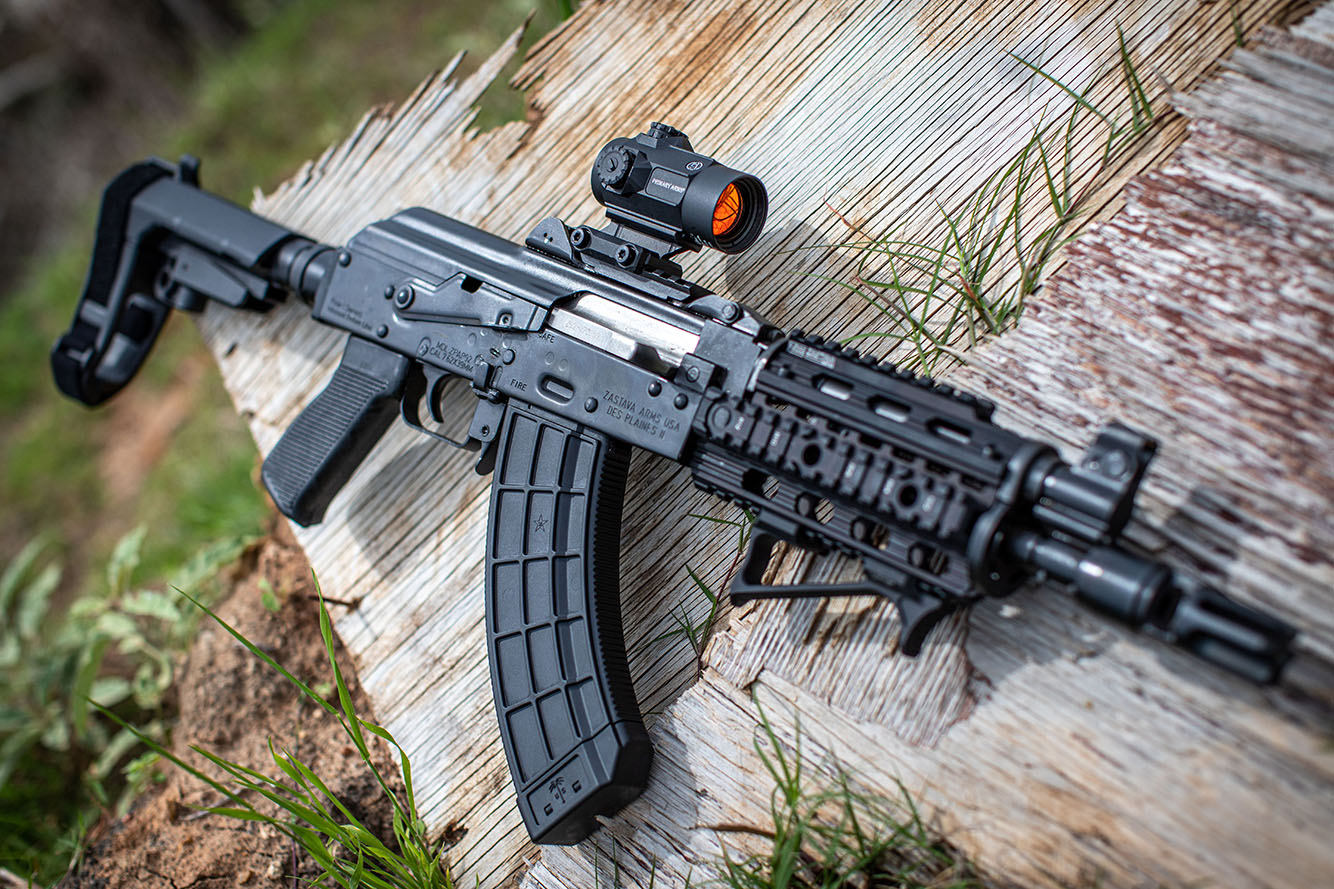 AK47 MAGAZINES
The market for AK mags is wildly diverse. With manufacturers all over the globe, it can be difficult to pick from the long list of options. Fortunately, we carry a healthy array of magazines, which include some standout contenders.
MAGPUL AK PMAG
At the risk of sounding like a broken record, Magpul knows how to make a great magazine.
Just like with the 5.56 and 7.62 magazines, the AK PMAG is a durable, polymer-bodied magazine that improves on traditional designs. Their followers are deeply researched for excellent reliability, and the steel locking lugs ensure a long-lasting function.
These are a pretty standard pick for anyone looking to snag some great AK magazines with reduced weight.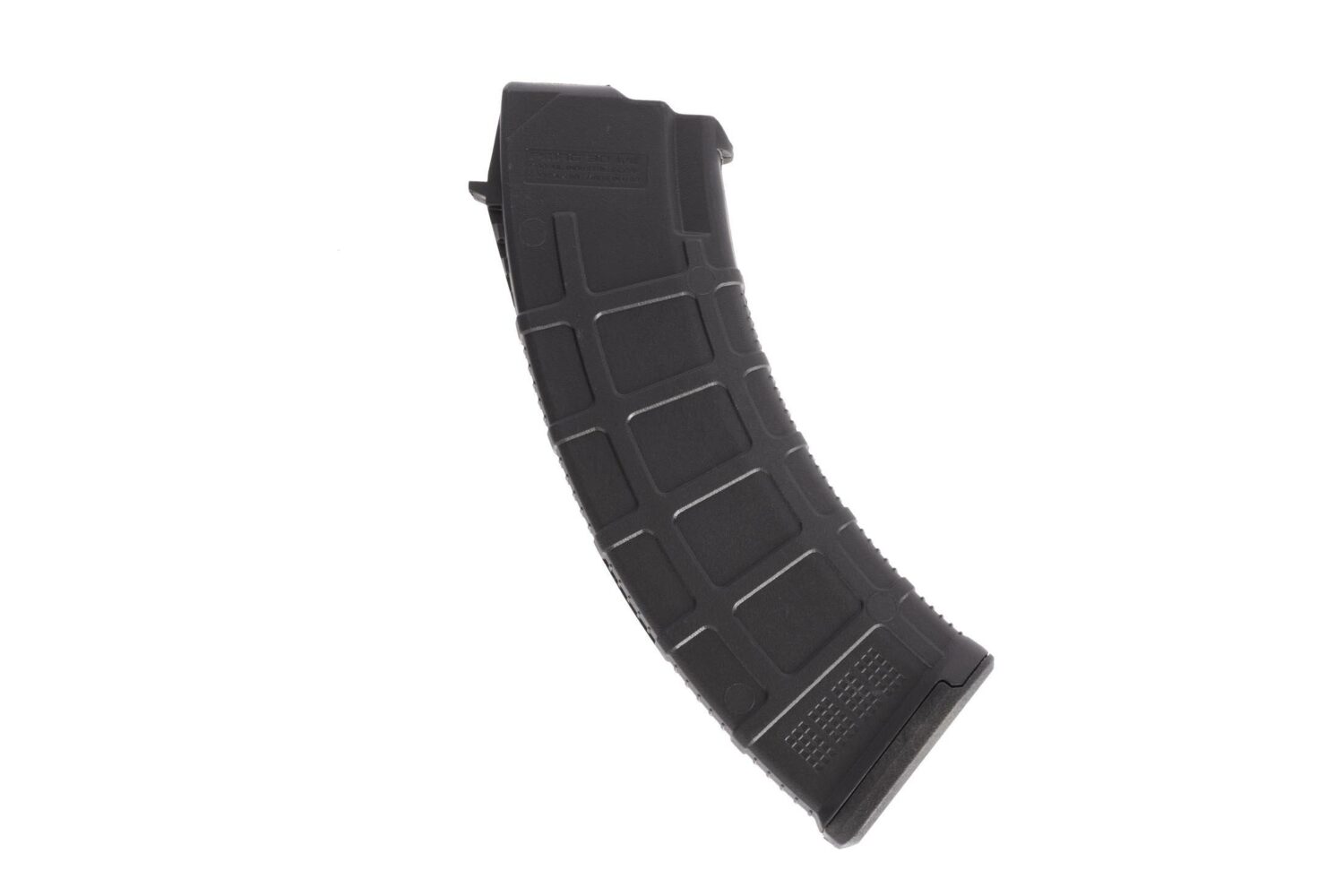 Magpul AK PMAG 30 Round 7.62×39 Magazine – Black
US PALM AK30 MAGAZINES
These steel-reinforced polymer magazines share many benefits with the beloved PMAG with some slight differences.
The AK30 has a distinctive waffle texturing on the outside, which makes these a very grippy option for swift reloading and re-indexing. The low friction, self-cleaning follower is very reliable with most common 7.62×39 ammunition, and the sealed one-piece body can take a lot of abuse.
All US Palm AK30 magazines are made right here in the US, so you can always expect great quality.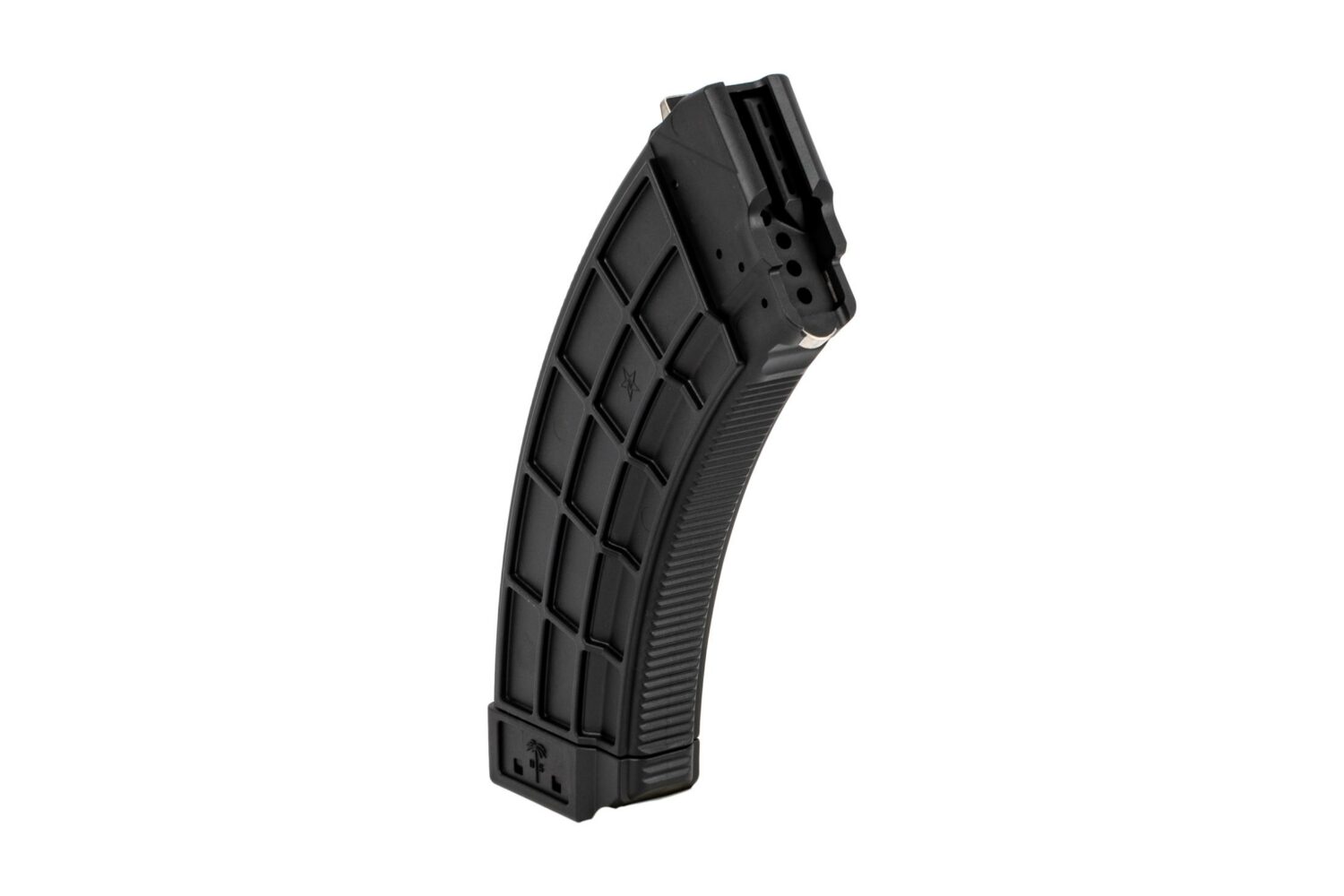 US Palm AK30 7.62x39mm 30rnd Steel Reinforced Polymer AK-47 Magazine – Black
PISTOL MAGAZINES
For most pistols, you don't have any options beyond original manufacturer. There are, however, some notable exceptions to this rule. 1911s and Glocks both have a surprisingly large aftermarket for magazines, so users have a few options available.
For 1911s, Wilson Combat magazines earned a reputation for being among the most reliable. With an 8rd capacity, the Wilson Combat Elite Tactical magazines thrive in harsh conditions, allowing your 1911 to feed and cycle with superior consistency. When 1911 magazines are so often a point of failure, Wilson Combat mags stand out as a must-have.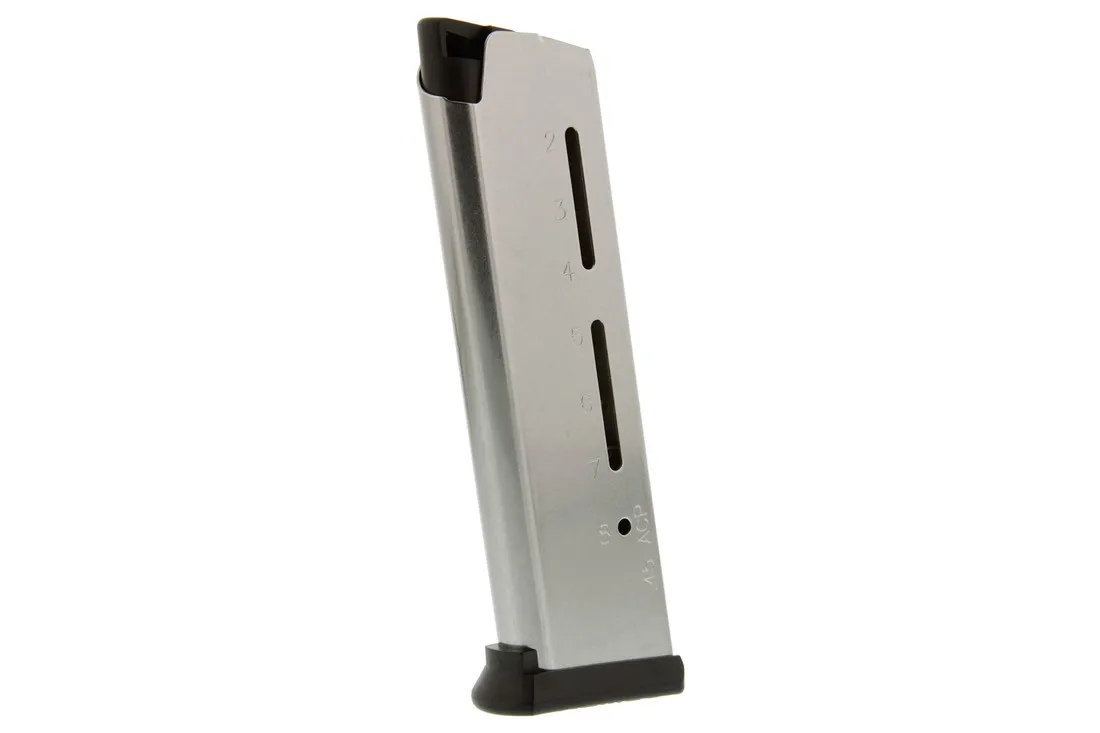 Wilson Combat Elite Tactical Magazine 8 Round 1911 – Government
For Glocks, it's hard to beat Glock's OEM. They're lightweight, reliable, and always affordable. That said, if you'd like a few refinements, Magpul makes an alternative that uses Magpul's proprietary polymer construction. The Magpul magazines like the PMAG 15 GL9 and PMAG 27 GL9 are also slightly more affordable, which makes it especially attractive for those looking to start a stockpile on a budget.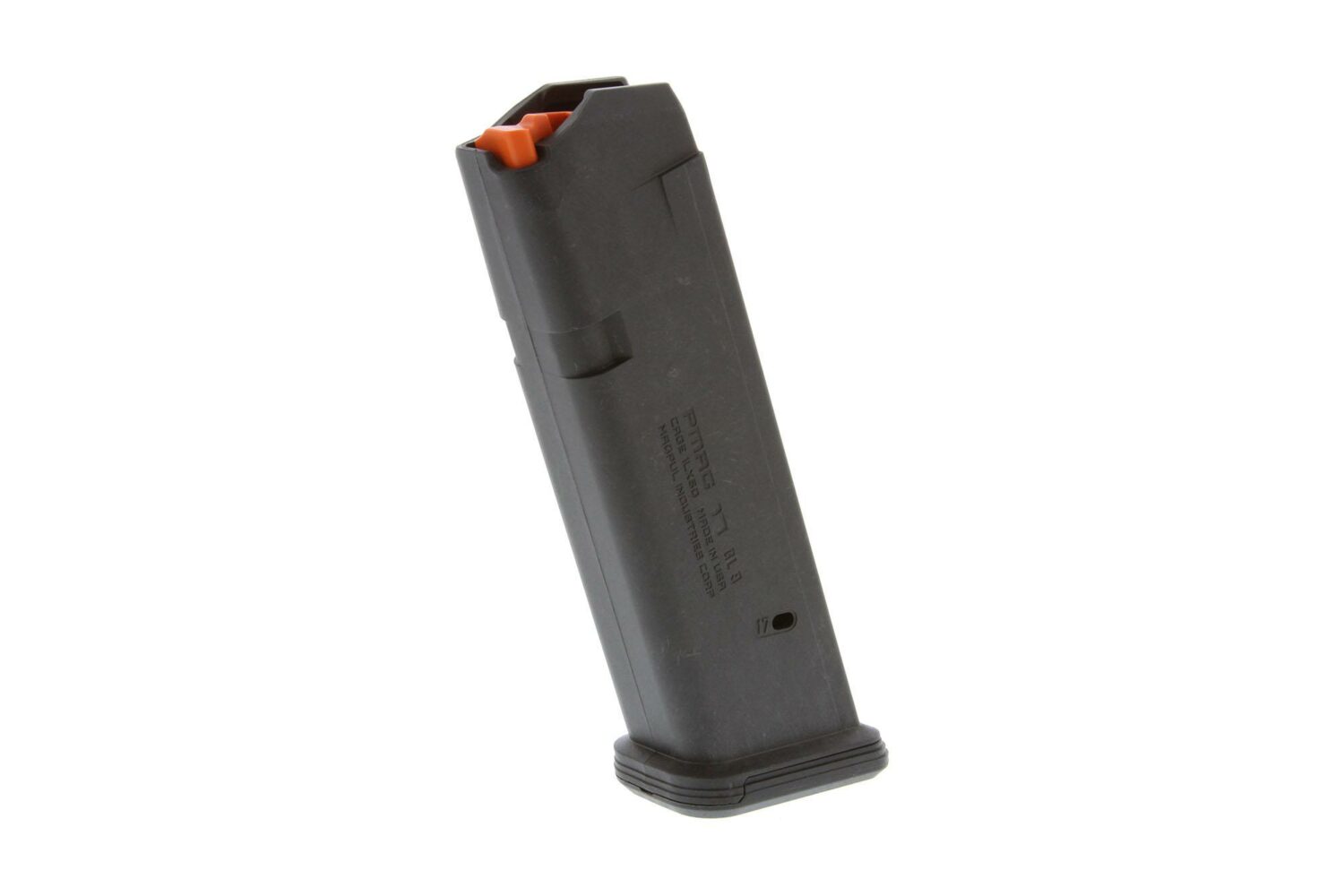 Magpul GL9 PMAG 17 Glock G17 Magazine 9mm – Black
If you're looking for pistol mags to use in a pistol-caliber carbine, we also sell a wide variety of stick mags. Many PCCs standardize on GLOCK-style magazines, and for these carbines, we recommend something like the Amend2 34-round 9mm A2-Stick Magazine. This magazine is the perfect size for a PCC, offering ample capacity without compromising on form or reliability.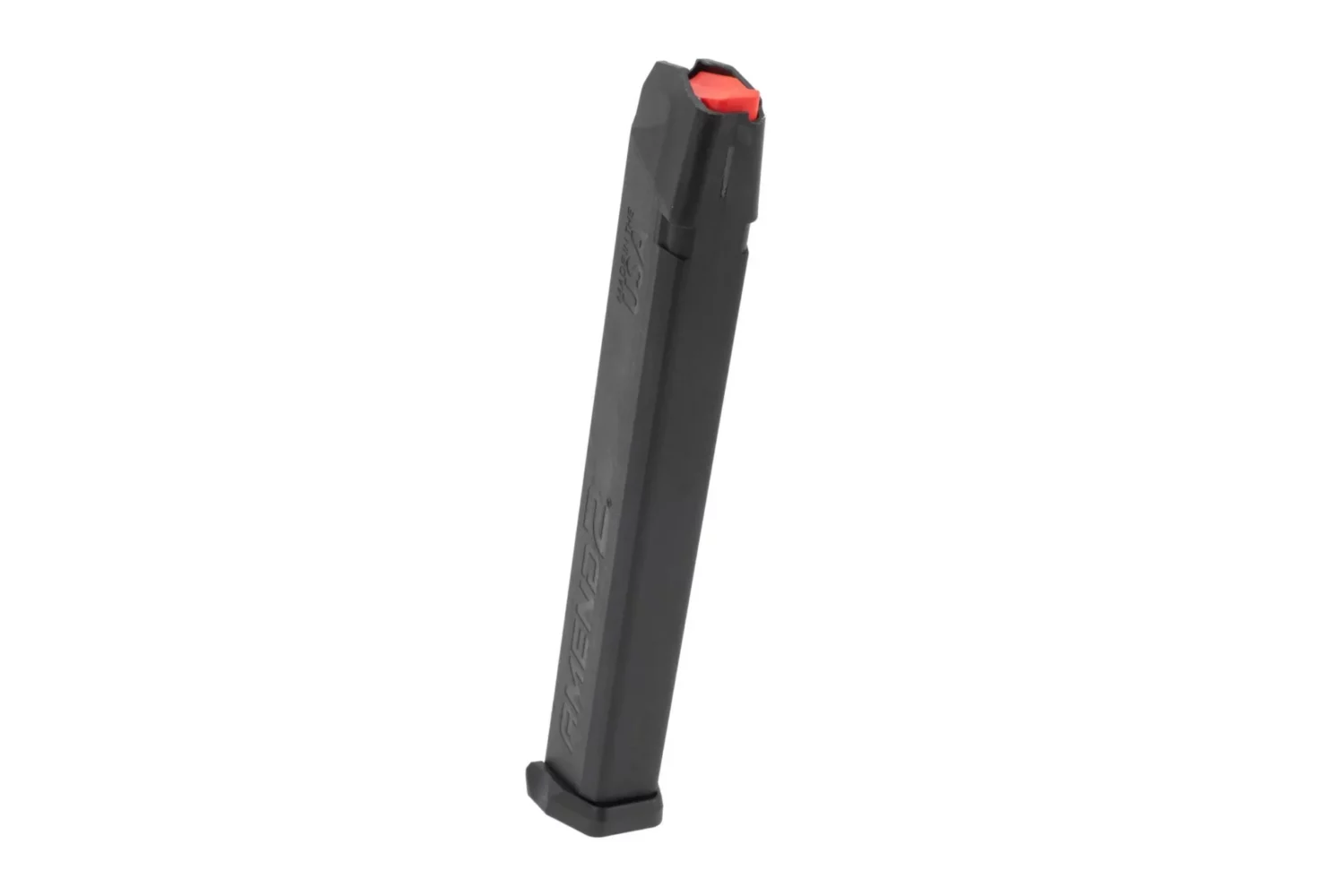 Amend2 A2-Stick 34 Round 9mm Magazine Fits GLOCK in Black
CONCLUSION
Magazines are an important choice for most gun owners. A good magazine can make all the difference in the reliable function of a firearm, and magazine failures can cause catastrophic stoppages.
When you set up a budget, be sure to set aside a good amount to get a decent supply of high-quality magazines. When panics occur, magazines are always one of the first items to disappear from the shelves, so remember to stock up before it's too late.