The AR-15 is easily the most popular rifle in America. There are a vast number of options on the market, from complete rifles to build kits. All these options leave your average person wondering, how much does an AR-15 cost?
In this piece, we will cover the different options on the market to get your first AR-15. When building an AR-15, there is no roof on how much you can spend on a rifle.
That said, we will also go over entry-level to high-end rifles, their differences, and what you get for the money.
AR-15 Cost
As stated earlier, there is no limit to what you can spend on an AR-15. You can easily spend thousands on one rifle, from thermal optics, scopes, and red dot sights to high-end lasers and illuminators.
For the point of this article, we are going to focus on the rifle itself and not the accessories.
Entry Level Rifles
Thanks to the AR-15 being so popular, many companies are able to produce them at an easily obtainable price point to the end user. These entry-level rifles get the job done, are reliable, and are the most cost-effective, costing anywhere from $500-$1000.
Many manufacturers have devoted a significant amount of time to developing budget-friendly models of the AR-15 rifle.
These rifles may not have all the fancy features like ambidextrous safety controls or super lightweight rails, but they still boast durable construction and reliability.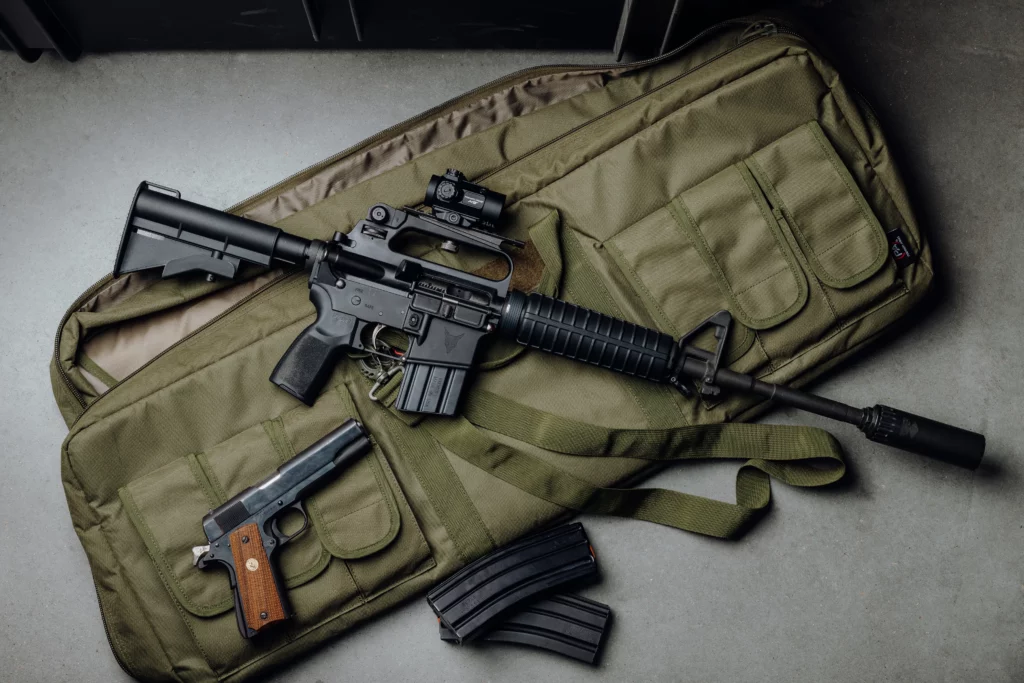 These entry-level rifles are perfect for just that, to get into AR-15 ownership, whether it be to do some simple target shooting or to slowly upgrade piece by piece.
Mid-Tier Rifles
Taking a step up from entry-level, this is where we start seeing some of those added features and intense quality control procedures. These mid-tier rifles will include features such as nicer triggers and more robust materials.
This is where we start to see extremely strong M-LOK rails and receivers made of 7075 Aluminum. These materials are overall a lot stronger than the more budget-friendly options that are made of 6061 Aluminum.
If you plan on using and abusing your rifle these materials are well worth the upgrade. However, if you do not foresee any reason that your rifle would be dropped or beat up and only plan on taking it to the range to do some light target shooting or to go hunting this jump may not be worth it to you.
Paying more, $1,000-$1,500, goes beyond just materials and features. Manufacturers of these mid-tier rifles have set stringent quality standards for their rifles.
These high standards ensure the end user receives a reliable rifle ready for duty or anything else thrown its way.
A mid-tier AR-15 is often all that the average enthusiast would need. You can easily trust that you'll get a quality product with some added features that will last a very long time.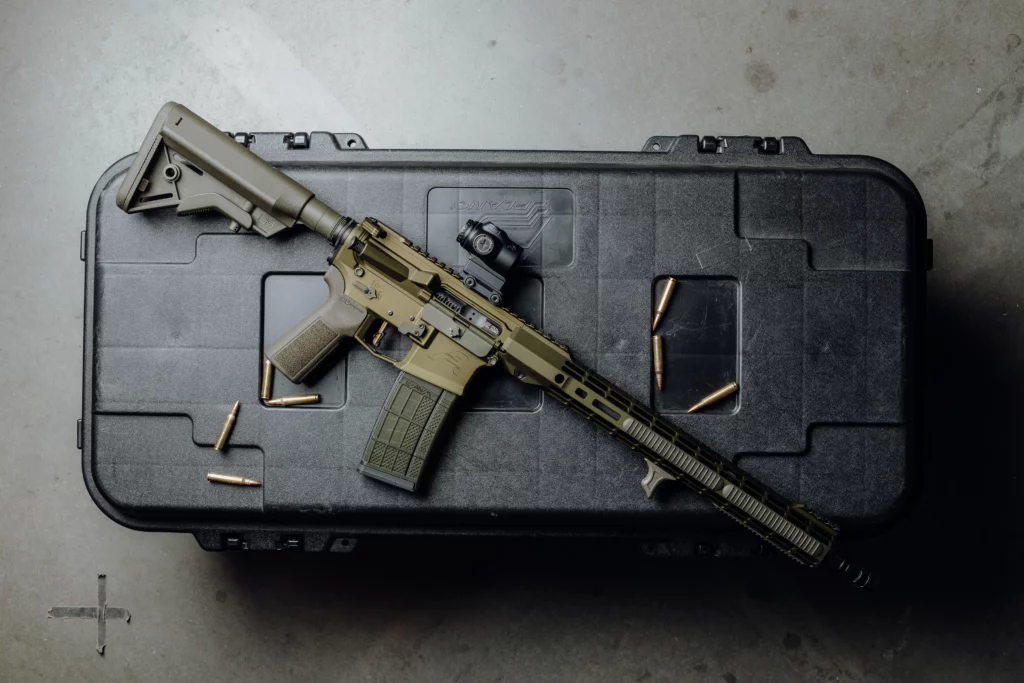 High-End Rifles
The rifles in this category leave nothing to be desired. These will feature ambidextrous safety selectors, high-end triggers, charging handles, furniture, muzzle devices, and the best materials.
High-end manufacturers will often include these upgrades as they want the end user to have the complete package and best experience possible.
Upgrades such as Geissele triggers or their own high-end triggers, or muzzle devices with suppressor quick detach mounts leave nothing else to be done to the rifle apart from mounting an optic and accessories. When you open the box, you have the complete package. These high-end AR-15s can easily go for $1,500 to upwards of $3,000.
Again when you pay more, you get more than just upgrades and high-quality materials. These high-end rifles go through rigorous QC procedures.
These procedures include testing such as HPT(high-pressure testing) and MPI (magnetic particle inspection), to name a few, to ensure that nothing goes out the door that isn't perfect. It is worth noting that rifles in the previous lower price brackets may also undergo HPT and MPI testing, but some do not.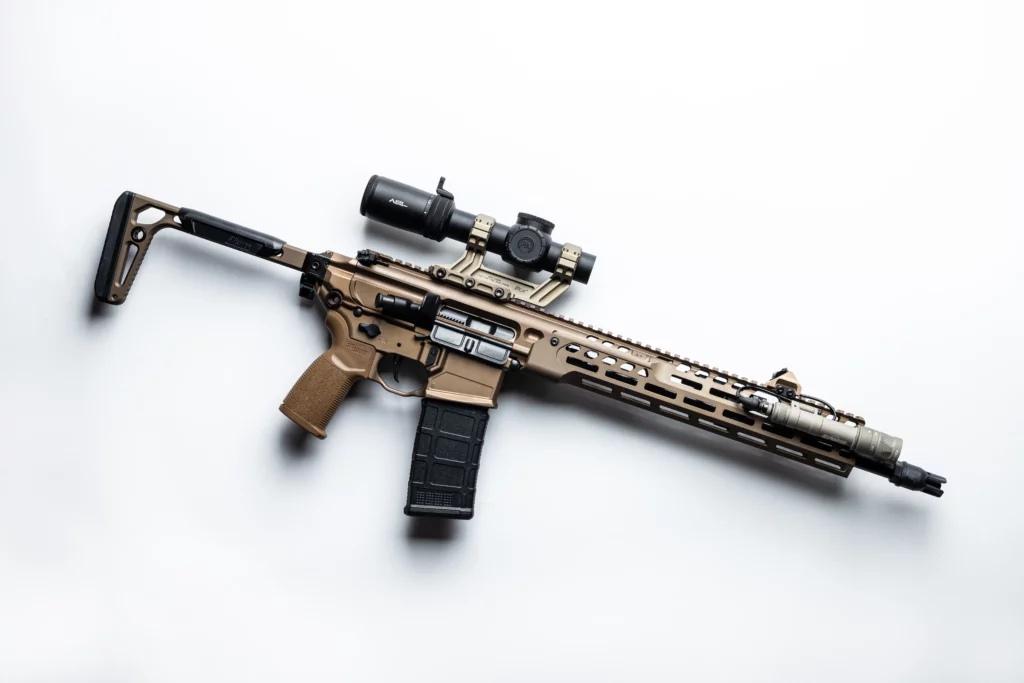 These extreme QC standards may cost the manufacturers extra money, but they ensure their rifles are ready for even the worst abuse. High-end rifles will last a lifetime, and most come with a lifetime warranty.
Are high-end AR-15s worth it? It depends on the use case and what you want from a rifle. If you want a rifle that you can easily trust your life to and already has all the upgrades you want, then a high-end AR-15 may be what you want.
Build Your Own AR-15
Building your very own AR-15 is a great way to get the exact rifle you want. Buying each part ensures that you are getting every feature you deem essential without having to pay for features you may not care for.
While you can easily save money on parts by building a rifle yourself do keep in mind that you will also need numerous tools to complete the job. To name a few you will need a vice and vice block, torque wrench, roll pin punches, and quite a bit more.
If you already have most of these tools you will likely be able to build a rifle with premium features without paying the premium price. On the other hand, if you do not have these tools you will end up spending a decent chunk of change on getting good-quality tools.
With all of this in mind, if you are planning on building your first rifle be aware that the cost will be higher due to the added cost of tools. The great thing about buying these tools however is that you will be able to build your next rifle and plenty more after that.
Not only does building the rifle yourself save you money after your initial tools investment, but it is a great way to learn exactly how the AR-15 platform operates. This knowledge can easily aid in any troubleshooting down the road.
So is building an AR-15 worth it for you? This depends if you plan on buying or building multiple AR-15s then most likely so. However, if you only plan on having one AR-15, building it yourself could cost more than simply buying a complete rifle.
Wrap it Up
As you can see, there is no roof to how much you can spend on an AR-15 rifle. Do you need to pay $3,000 to get a good rifle? The short answer is no.
An entry-level or mid-tier AR-15 is often all that the average enthusiast will need. If you purchase from a reputable company, you will likely get a great rifle that will do all you need.
While you may miss out on some of the premium features and materials of a high-end rifle, you can still get a well-built and reliable rifle.
However, a high-end rifle may be for you if you want the best of the best and want a rifle with nothing left to be upgraded out of the box.