Be the first to experience the new gold standard in rifle scopes.
Primary Arms Optics' GLx Rifle Scopes are in stock and ready to ship. From groundbreaking new turrets to crystal-clear glass, these rifle scopes outclass the competition without breaking the budget. With years of research and refinement, GLx will challenge everything you know about mid-priced optics.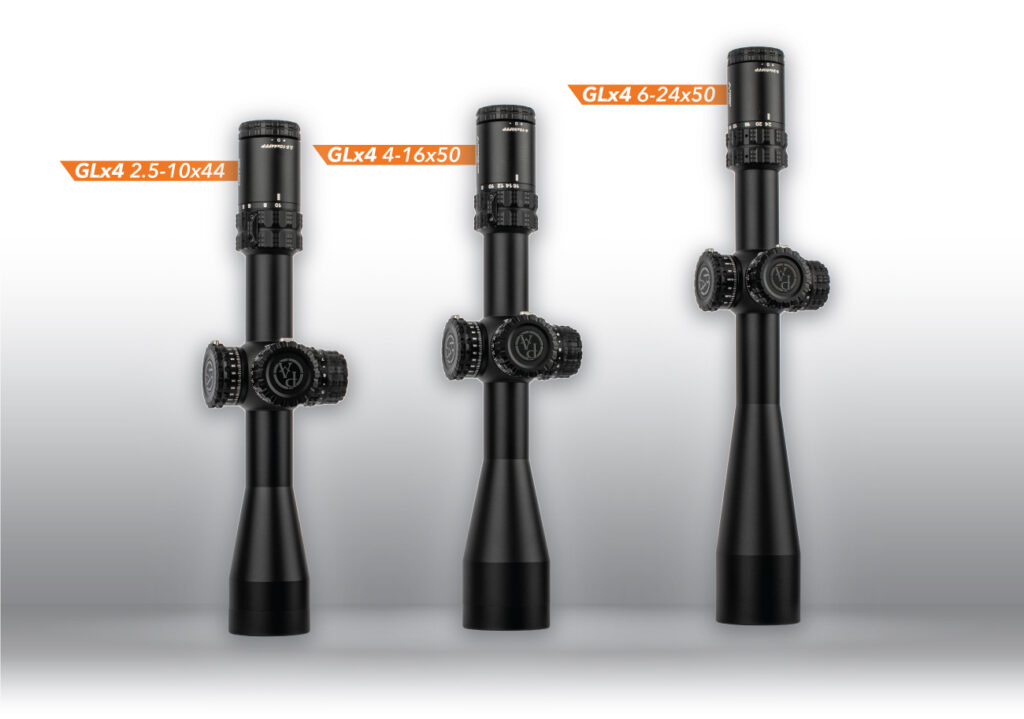 Optical excellence starts with the basics.
Our first GLx scopes thrive in mid- to long-range with three versatile magnification ranges: 2.5-10x44mm, 4-16x50mm, and 6-24x50mm. Each scope features a ruggedized 30mm body, machined from 6061 and 7075 aluminum for optimal durability and weight-savings.
Waterproof, fog-resistant, and duty-ready, GLx scopes shine in the stresses of adverse conditions.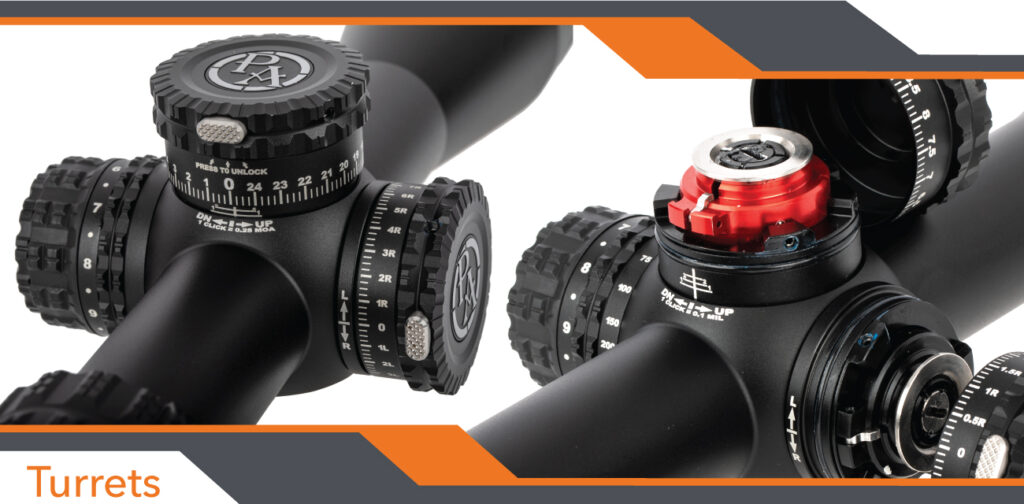 When precision matters most, a scope is only as good as its turrets. In designing GLx, we sought the next generation in turret technology. Reimagined from the ground up, GLx turrets represent the pinnacle of Primary Arms' innovation.
We've replaced industry-standard brass components with superior steel and aluminum, trading old adhesives for true mechanical retention. This patent-pending turret design offers peerless tracking precision and durability. Unlike other turrets, GLx turrets will not fade from use, retaining their crisp, tactile adjustments for a lifetime.GLx turrets come equipped with our patent-pending button lock that empowers users to maneuver at full speed without the worry of accidental turret adjustments. This lock is further enhanced with our latest return-to-zero system, which eliminates overtravel under pressure.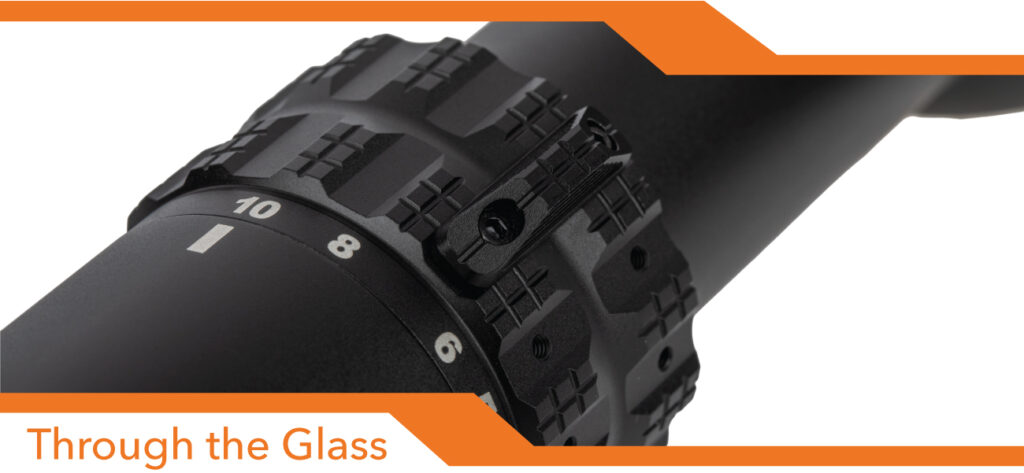 Glass quality is central to any high-performance optic, and GLx is certain to impress.
With edge-to-edge clarity and minimal housing obstruction, our GLx scopes create a full-bodied image that highlights every detail. The impeccable glass quality pairs with the first focal plane design, allowing you to range and engage targets with enhanced speed and precision. Large, forgiving eye boxes improve sight picture in challenging conditions, while daylight-bright and NV-compatible illumination keeps your reticle clear in any environment.
Even the magnification ring is improved with our custom adjustment fin, which provides tactile feedback for magnification changes without taking your eye off the target.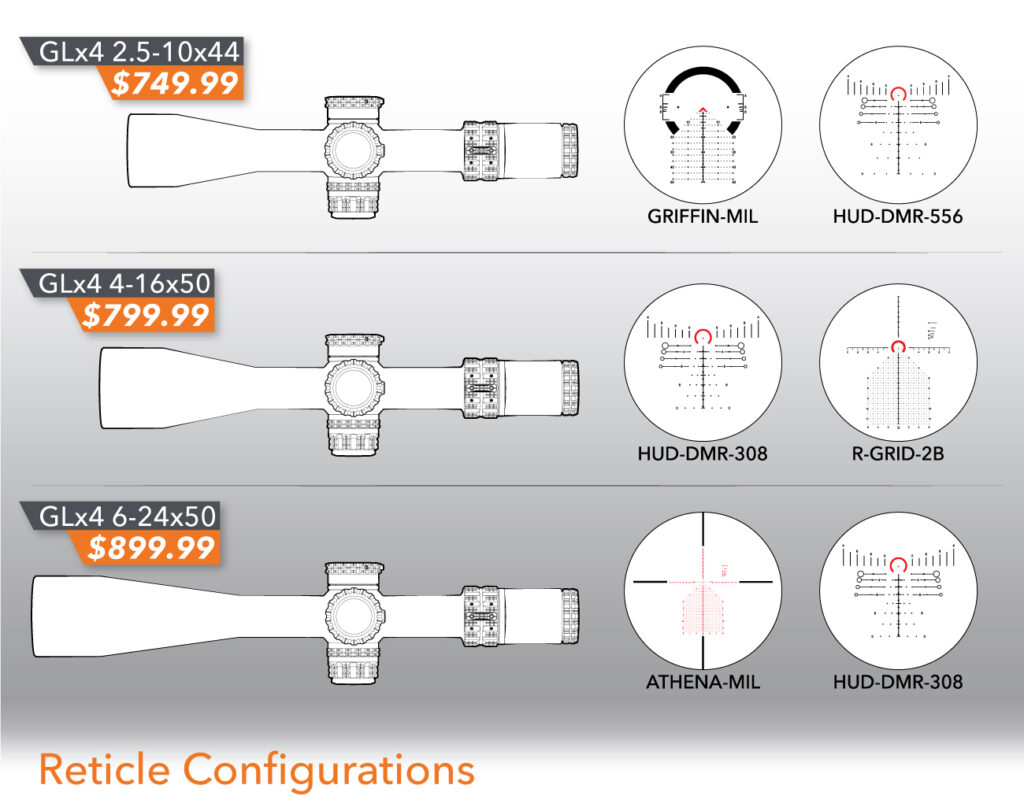 The GLx line is further enhanced with a full selection of Primary Arms' most popular reticles.
Each scope is available in two reticle configurations, which can be tailored to match the user's desired application.
Our 2.5-10x44mm scope uses the proven ACSS® Griffin™ MIL and ACSS® HUD™ DMR 5.56/.308 reticles.
Stepping up in magnification, our 4-16x50mm scope comes with either the ACSS® HUD™ DMR 308 or R-GRID® 2B reticle.
Finally, our long-range 6-24x50mm scope features the Athena™ BPR MIL and ACSS® HUD™ DMR 308 reticles, so users can choose between a refined MIL Grid or our trusted BDC system.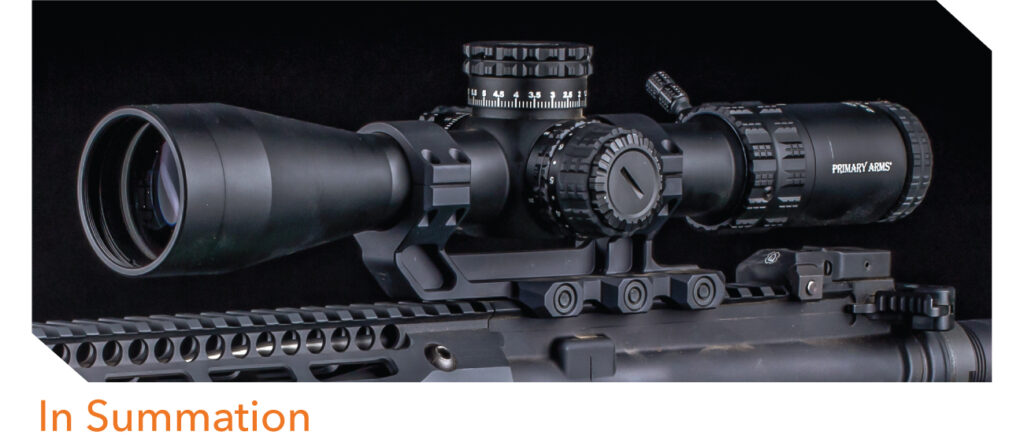 The Primary Arms GLx is the latest in our company's commitment to our customers. We built ourselves around the goal of making the best optics possible for the price, and the GLx is a crowning achievement. We know that you'll be blown away by their quality and rich feature set.
Primary Arms GLx rifle scopes start at $749.99, making GLx the premier optics choice under $1000.
You can be the first to experience the next generation in Primary Arms rifle scopes. GLx Scopes are now available from primaryarms.com, backed with our lifetime warranty and commitment to customer satisfaction.