Best Tactical Clothing Brands
This month, we announced that we'd be adding a lot of new apparel and gear brands to the Primary Arms website. This includes many of America's best tactical clothing brands, including 5.11 Tactical, Vertx, Propper, Victorwrench, and more.
At the same time, many of you may be wondering what makes 'tactical apparel' so appealing for today's gun-owner. Other than style and brand appeal, tactical clothing offers a few special benefits that can help you on and off the range. In this blog, we'll details some of the reasons why you should consider adding a few pieces of tactical clothing to your closet, highlighting some of America's best brands and the products that make them so desirable.
What is Tactical Clothing?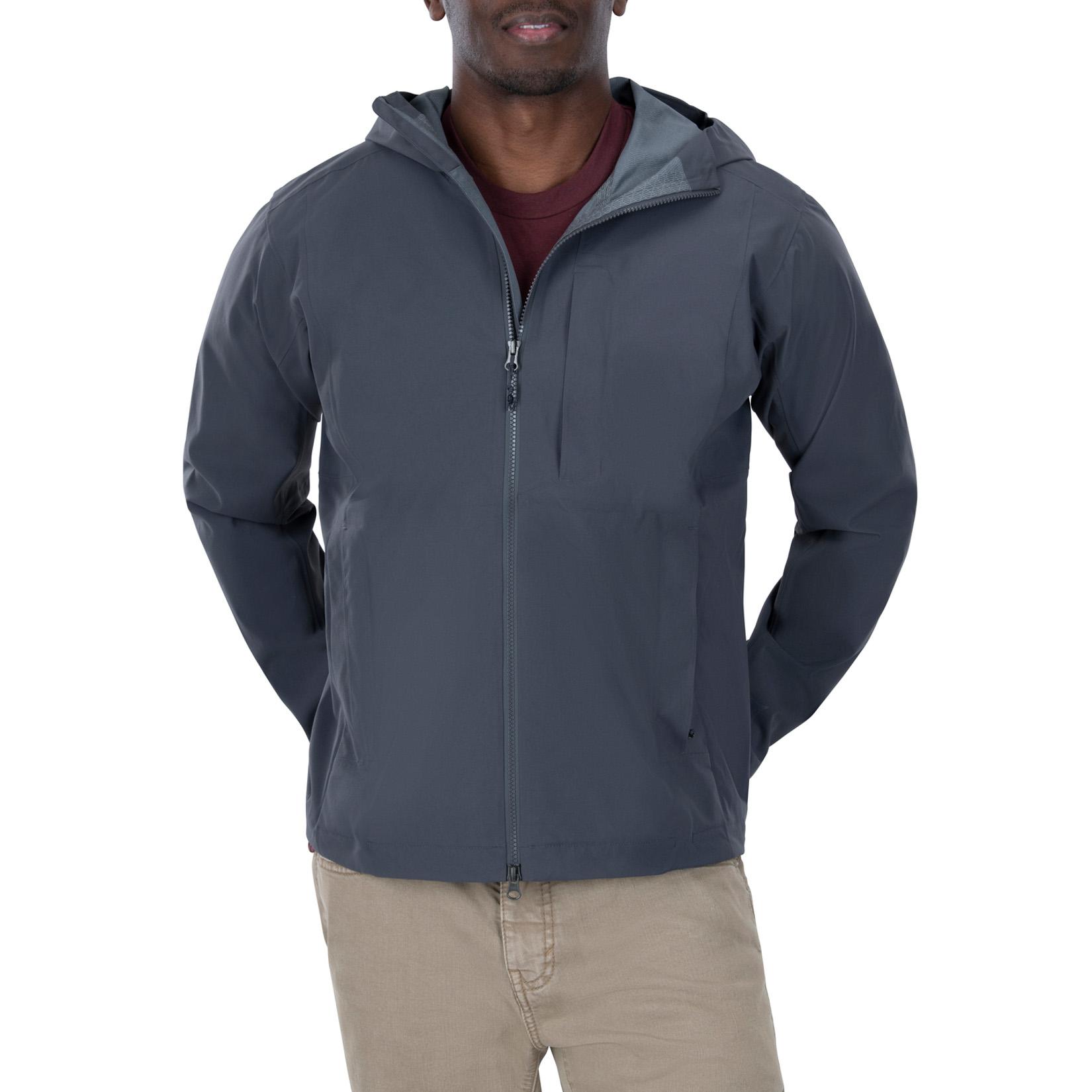 Shop All In Stock Tactical ClothingBuy Now
For many, the phrase 'tactical clothing' conjures an image of overtly militaristic ripstop uniforms with baggy fitting and camouflage patterning. While combat uniforms do fall under the category of tactical clothing, ripstop only makes up a very small portion of the market.
In reality, tactical clothing encompasses a wide variety of styles and garments that are made to improve the wearer's performance and comfort for a specific task. Some tactical clothing looks indistinguishable from the attire you'd find in an office setting: professional khakis and dress shirts. The only difference is that these garments are shaped to accommodate concealed weapons and use materials that reduce abrasion for long-term comfort.
Tactical clothing also includes a wide arrangement of hats, gloves, and footwear, which can all be used for regular day-to-day wear or work attire. If you're an outdoorsy or do-it-yourselfer, tactical clothing can also help you stay comfortable in more austere environments, since the garments tend to be highly durable and flexible for added range of motion and movement.
Styles vary heavily from one label to another, so it helps to understand the most popular brands in the tactical clothing industry. To start, let's take a look at one of America's fastest-growing clothing brands: 5.11 Tactical.
Best Tactical Clothing Brands: 5.11 Tactical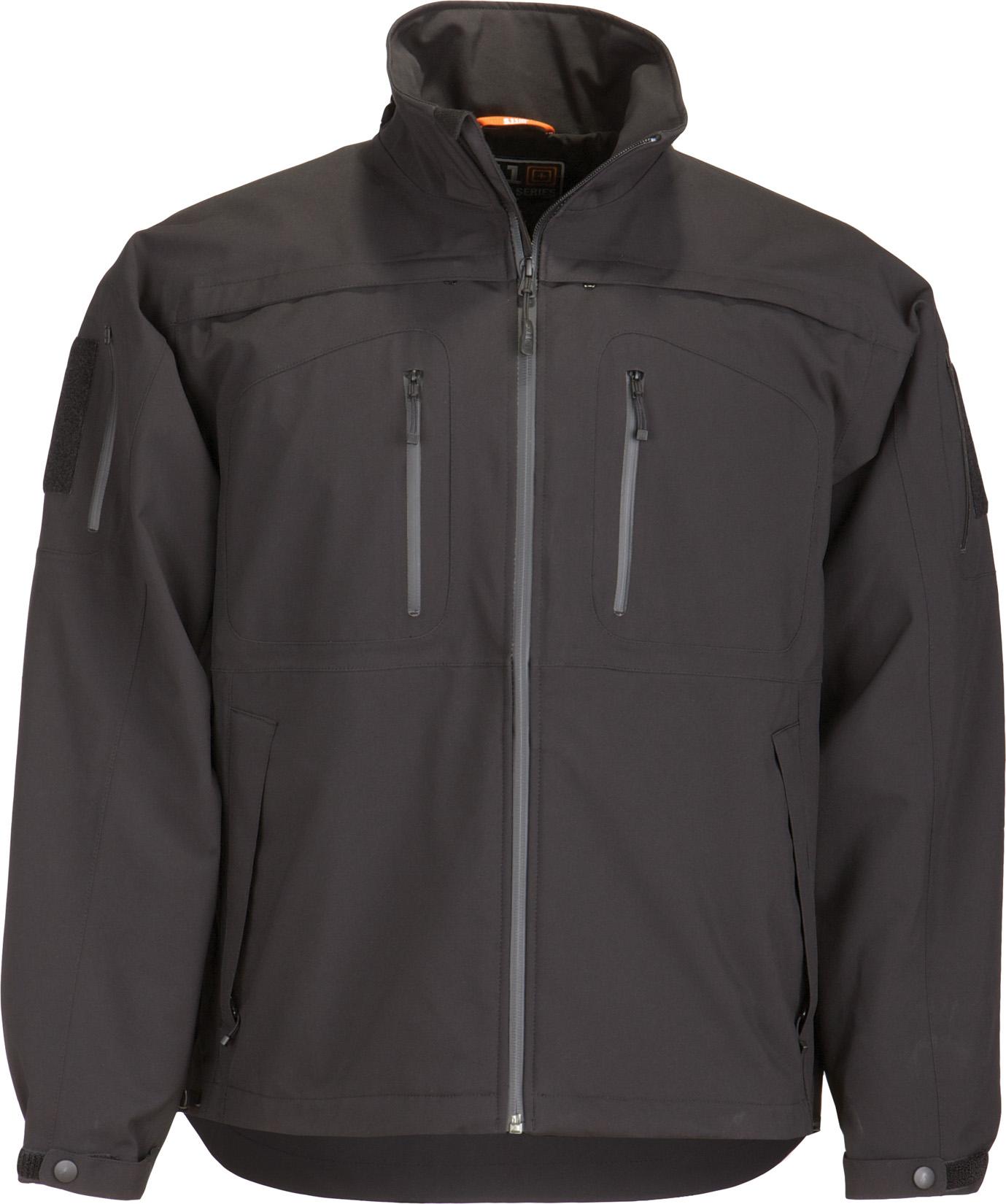 Shop All In Stock 5.11 TacticalBuy Now
Originally known for mountaineering apparel, 5.11 Tactical is one of the fastest-growing apparel companies in the US, offering a comprehensive arrangement of shirts, pants, outerwear, footwear, and more. The name '5.11' comes from the Yosemite Decimal System, a numeric rating of climbing difficulty for the park's rockfaces. 5.11 is the highest difficulty possible in the system—borderline impossible for the average climber.
In 2003, 5.11 made the move to tactical clothing after learning that FBI special agents were widely using their mountaineering pants for duty use. In many ways, mountaineering clothes and tactical clothes have similar traits: high durability, flexibility, and breathability for comfort during heavy physical exertion. This gave 5.11 Tactical an advantage in establishing itself as a market leader, creating clothes that were both low-profile and highly functional.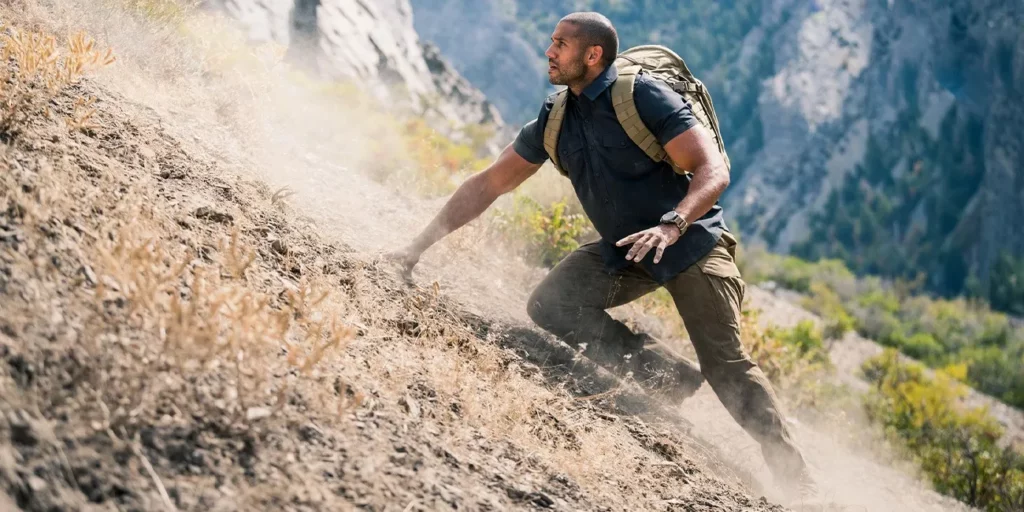 Now, you can trust 5.11 tactical for any clothing needs from running shoes to pull-overs and button-ups. The breadth of the 5.11 Tactical catalog is matched in quality and longevity, which is why there are so many dedicated 5.11 fans around the country. No matter what garment you're looking for, 5.11 Tactical has earned certain trust within the marketplace, as customers can be confident that the item will be well-made and comfortable.
Of course, 5.11 Tactical isn't the only mainstream tactical clothing company. There are many great options out there, with some companies bringing decades of military apparel experience—companies like Vertx and Propper.
Best Tactical Clothing Brands: Vertx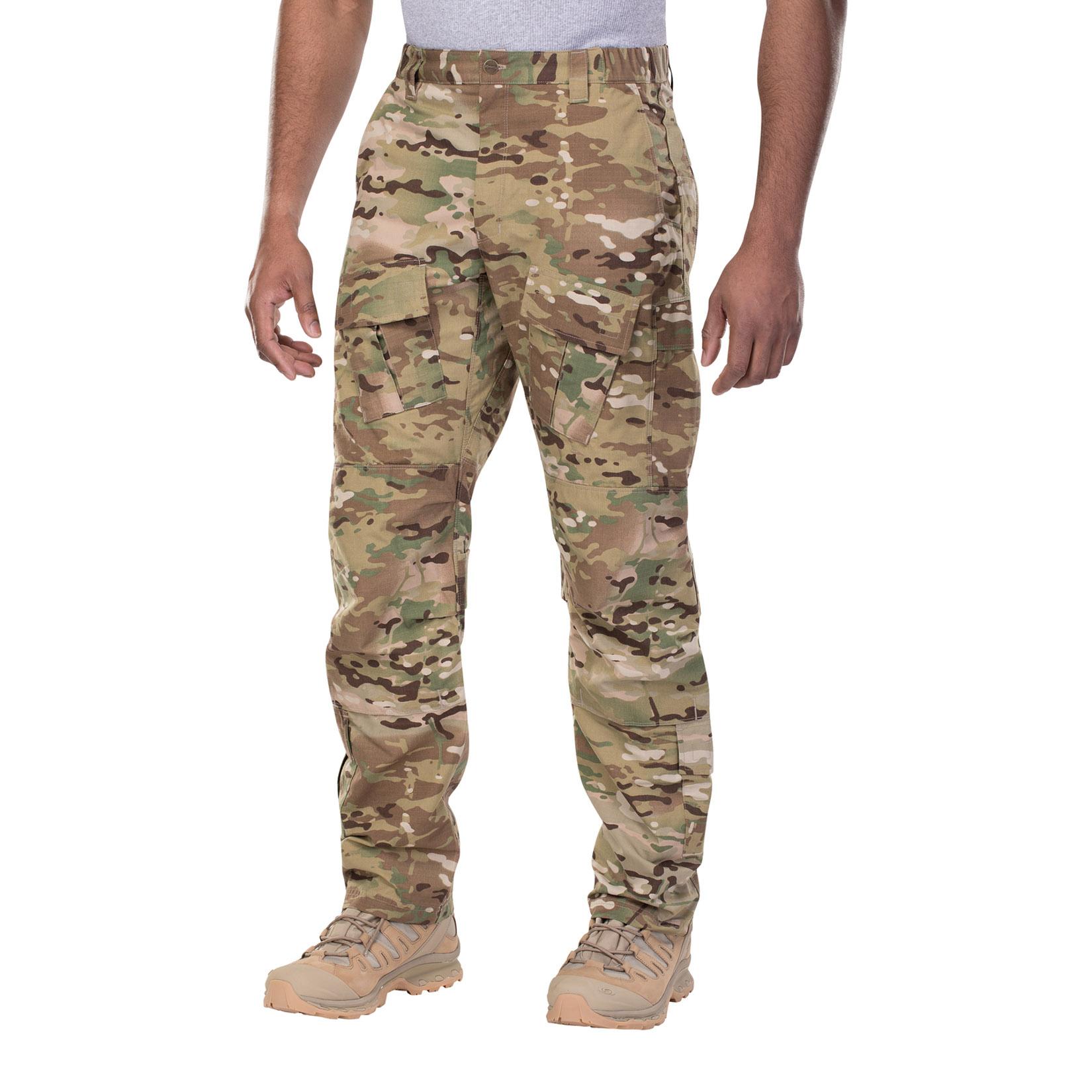 Shop All In Stock VertxBuy Now
Vertx is well known throughout the firearms industry for high-quality bags and apparel, but did you know that they originate from a uniform company that's been operating for over 175 years?
Founded in 1842, Fechheimer Brothers Company is one of the most famous clothing manufacturers in American history. Since the Civil War, Fechheimer has been a leading producer of military uniforms, contributing to our armed forces through both World War I and World War II. In 1986, Fechheimer was acquired by Berkshire Hathaway, and in 2009, when a top federal agency requested low-profile tactical clothing, Fechheimer launched Vertx to meet the demand.
Vertx leveraged their extensive experience in designing uniforms to make a brand-new line of functional apparel. Their products emphasize both comfort and practicality, using innovative designs that support a tactical lifestyle.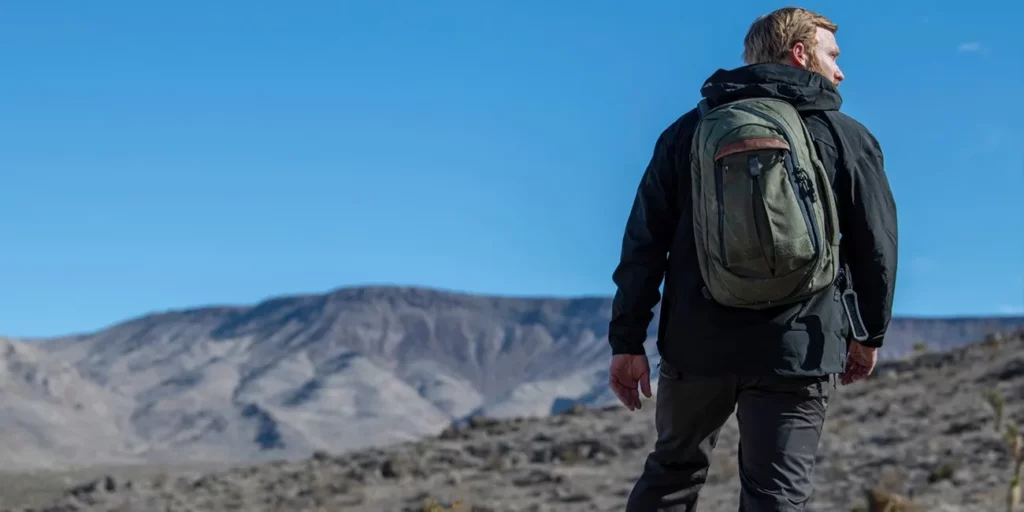 Vertx bags are particularly popular among gun-owners and have been among our best sellers for a long time. Bags like the Gamut and Commuter are perfect for concealed carry enthusiasts who want additional flexibility in the form of an efficiently sized backpack. Vertx's sling bags are especially popular for their quick-accessibility features, making it easy to deploy compact firearms at a moment's notice.
Vertx also offers a comprehensive arrangement of shirts and pants in both over and low-profile stylings. Whether you're an office worker, a weekend warrior, or an armed professional, Vertx has apparel that can fit your fashion in a variety of colors and sizing options. We're not lying when we say that they could build out a full wardrobe for any season—and every garment would have the same shared commitment to durability, comfort, and quality.
Best Tactical Clothing Brands: Propper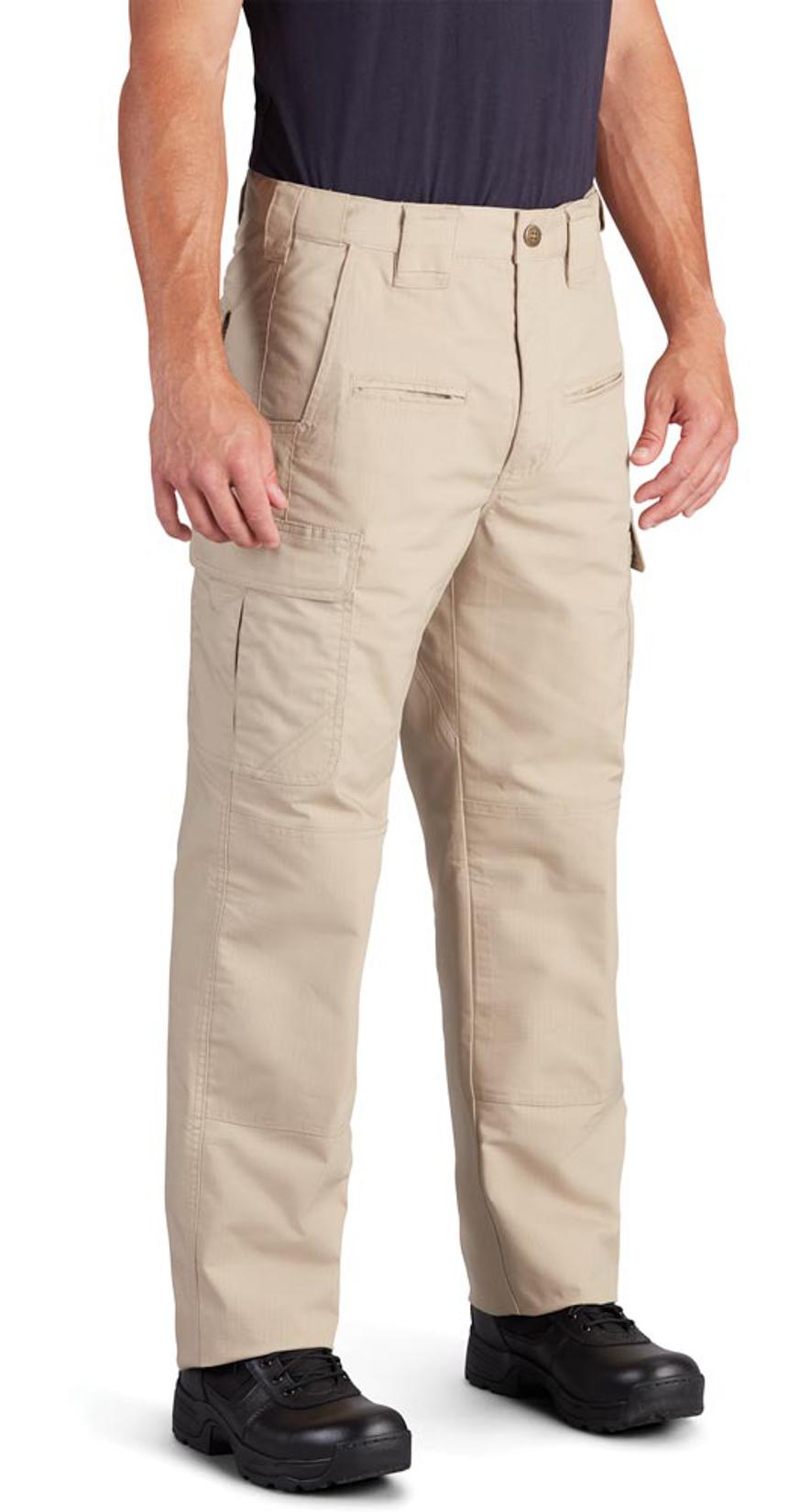 Shop All In Stock PropperBuy Now
Started in 1967, Propper began with a single contract to make Dixie Cup hats for the US Navy. Since then, they've served every branch of America's Armed Forces in making some of the most iconic uniforms and service apparel in American history. Through this experience, they've learned what it takes to make some of the most durable clothing on earth, and they've taken that knowledge and applied it to the comfort of everyday apparel.
Understandably, much of Propper's legacy comes from their high-quality military and police battle dress uniforms. Propper BDU combat pants are among the most popular in the country for their cost-effectiveness, accurate fitting, and impressive durability for use in austere conditions. Propper's BDU coats and combat shirts are also very popular, with the latter providing exceptional breathability when worn beneath body armor or tactical gear.
Like 5.11 and Vertx, Propper also offers an excellent selection of casual wear, suitable for both range day and workday fashion. Personally, we're a big fan of many of their low-profile pants, such as the Propper HLX pant. The additional flexibility and range of motion combined with quality materials and stitching make them great for any outdoor activity, but the design is stylish enough to function at almost any event.
If you're looking for streetwear, Propper has a few options, but your best bet is to look at a brand like Victorwrench, which specializes in blending style with tactical lifestyle.
Best Tactical Clothing Brands: Victorwrench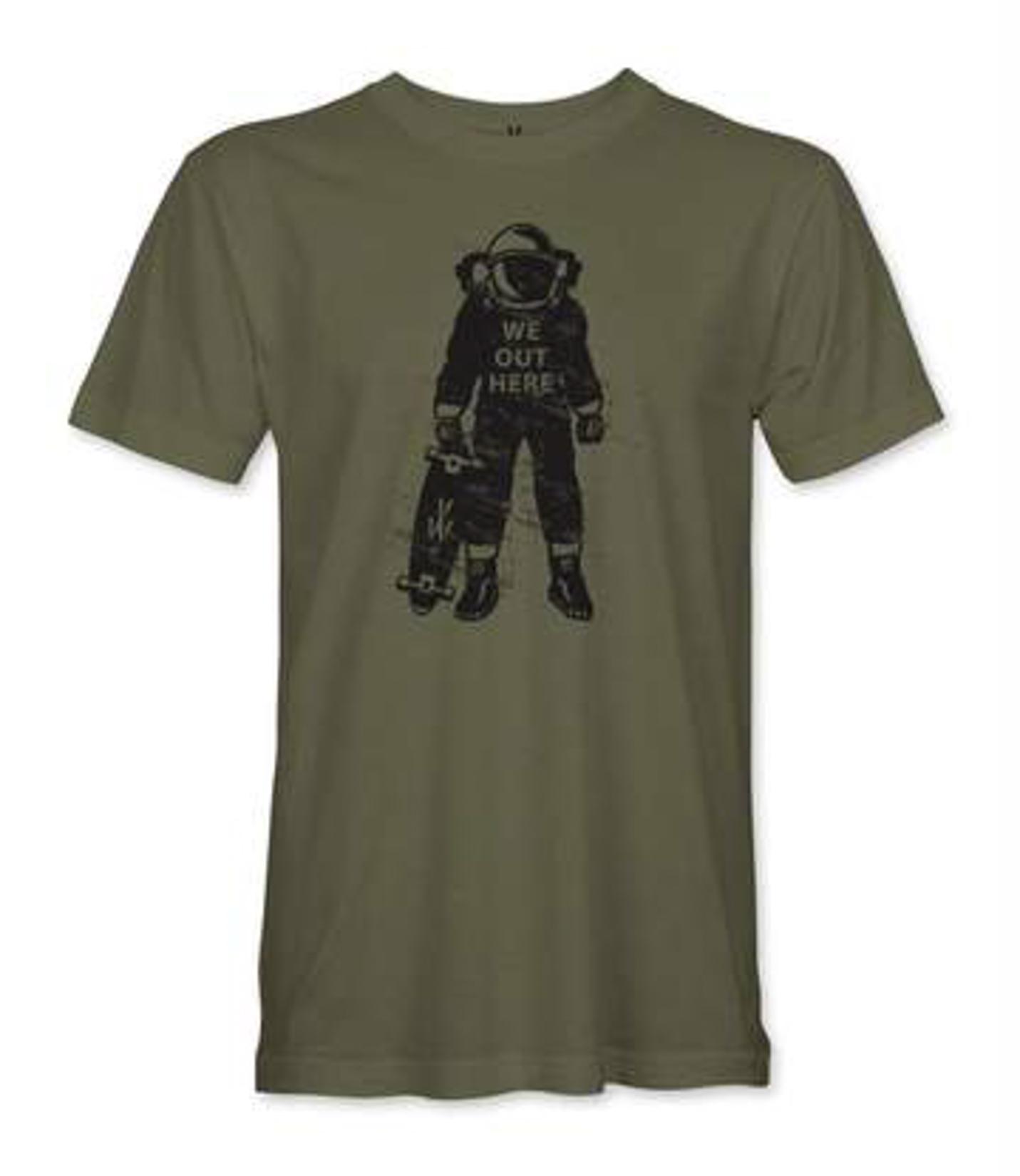 Shop All In Stock VictorWrenchBuy Now
Victorwrench is a design-driven streetwear brand that gives you the curb appeal of gun culture. It's a company dedicated to bringing affordable fashion to the hard-working men and women across the country, who want better-looking shirts with designs that show off their passions. It's a central Texas company too, so you know their patriotism runs deep.
Like any good tactical clothing line, Victorwrench puts materials at the forefront of its designs. Just because a shirt is cool and comfortable doesn't mean it has to made of substandard fabrics. Victorwrench chooses only the best poly/cotton and tri-blends to ensure that all your garments can last the test of time (and washings).
The majority of Victorwrench products are t-shirts and hats. The t-shirts are fairly priced and come in a wide variety of designs and patterns to match your personal style, ranging from varsity-type to minimalist graphics and prints. Victorwrench does a great job of curating the graphics for their t-shirts, avoiding many of the pitfalls that strike tactical clothing lines. Where other brands can over-accentuate the 'badass' message, Victorwrench keeps it subtle with the right combination of gun culture and counter-culture aesthetic. Basically, Victorwrench hits the perfect amount of cool without trying too hard—and that's perfect for streetwear.
Victorwrench also offers a good selection of trucker-style hats, including Snapbacks, Flex-Fits, and Panel-style. Like the shirts, these hats find a good balance of branding and minimalism, conveying your passion for firearms without hitting the point of try-hard. These are the perfect hats for any outdoor activity—particularly on those sunny range days where you need just a bit of shade to get a clear view of your target.
Conclusion
Tactical clothing is a diverse marketplace, and many Americans are learning that the word 'tactical' goes well beyond nylon and camouflage. By shopping with brands like 5.11 Tactical, Vertx, Propper, and Victorwrench, you can build out a wardrobe that supports your gun-loving lifestyle without compromising on style.
For more information on tactical clothing, visit our accounts on social media. We'll be showing off some of the awesome new products hitting the site every week, so you can see how some of these styles look outside the product photo. And feel free to drop us a note on Instagram, Facebook, and Twitter if you have any additional questions! We're always around to chat—especially when it's about some of this awesome new apparel.