The weather's getting colder, the leaves and turning, and the Halloween costumes are finally packed away. As the holiday season starts winding up and the Christmas gift shopping begins, many of us find ourselves wondering what to get for that hard-to-shop-for uncle or brother. Or, you might even be wondering what to put in your own letter to Santa.
In either case, it's hard to go wrong with a new firearm or piece of gear. For inspiration, we've put together a list of some of the newest and hottest products of 2023.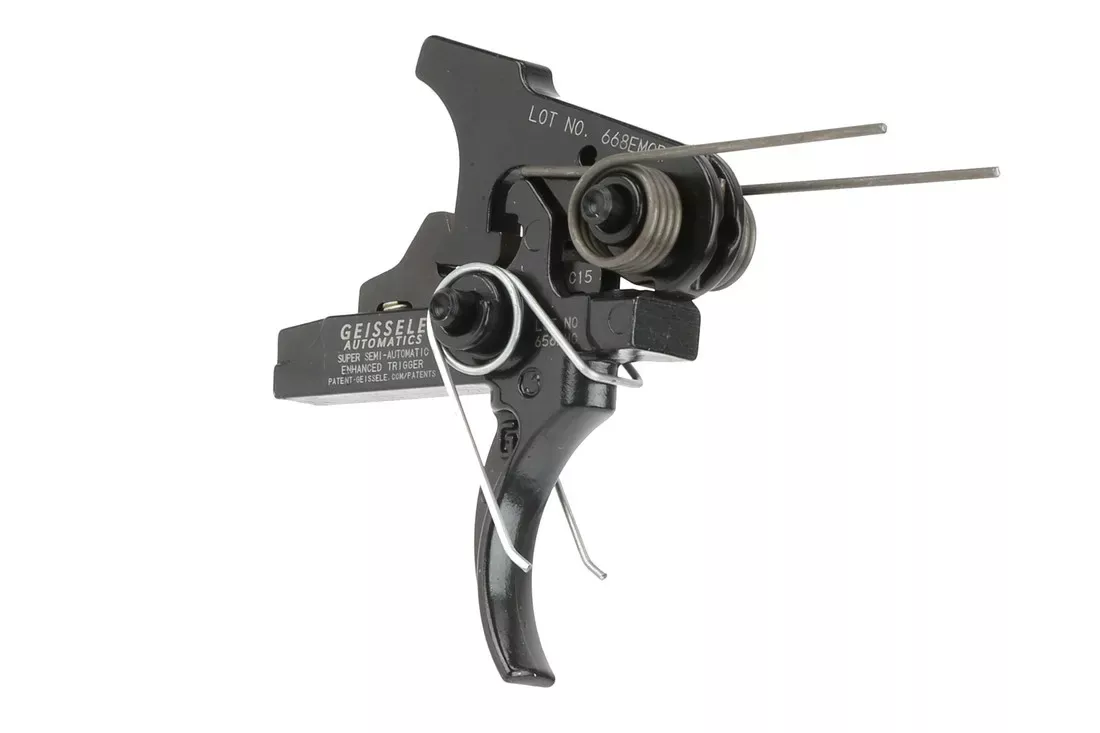 Geissele SSA-E Trigger
Give the gift of smaller groups this year with Geissele's Super Semi-Automatic Enhanced Two-Stage trigger. For decades, Geissele has been one of America's leading manufacturers for match-grade performance AR-15 triggers, and the SSA-E is one of their most popular models for a reason.
Fielded by both police and military units as well as high-level competitors in a range of disciplines, the SSA-E delivers an exceptionally smooth pull and significantly reduced weight compared to a standard AR-15 trigger, all without compromising safety or hammer energy. Despite the reduced pull weight, you won't find yourself getting light strikes the way you might with some competition triggers.
The two-stage design is ideal for precision shots, allowing users to complete the first pull and stage the trigger while on target, then pull through the remaining stage with barely a movement to fire the shot. But, thanks to the incredible smoothness and low pull weight, it's also an easy trigger to run fast.
Shop All Geissele Automatics AR-15 Triggers
If someone on your Christmas list is still shooting their AR-15 with the trigger it came with from the factory, you can't go wrong with this upgrade.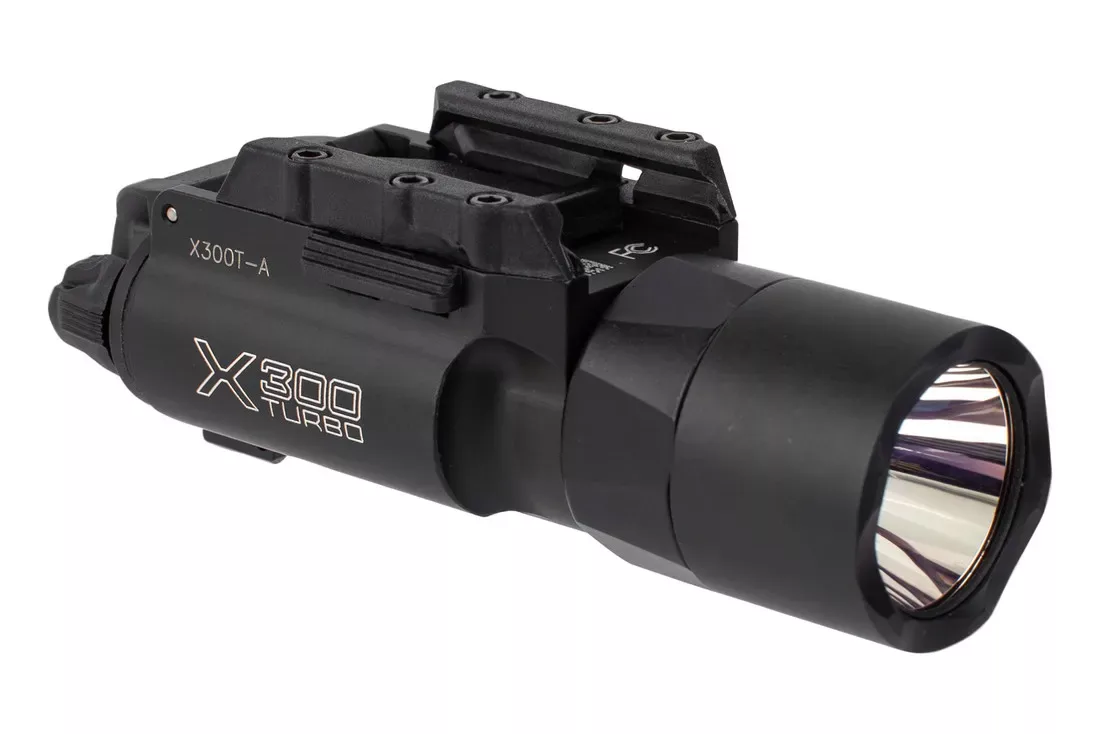 SureFire X300 Turbo
At Primary Arms, we're big fans of handgun weaponlights. Aside from the primary function—providing light when you need it most—the extra weight can help dampen recoil and balance out grip-heavy guns.
One of the best in the field is SureFire's X300 Turbo, the latest iteration of their venerable X300 line.
The X300 has long been one of the go-to lights for serious users, including police departments. It's well-respected for its durability and prodigious output, but like most handgun lights, features a fairly low-candela beam. This means that the light produced by the standard X300 tends to spread wide, illuminating a wide area, but with limited reach.
The new Turbo model inverts that dynamic with a slightly lower lumen output, but a whopping 66,000 candela. The result is a tightly focused beam that can illuminate a target much farther away, making it a handy option for those who need a little more reach from their weapon light.
Shop All SureFire Weapon Lights
Of course, the new X300 Turbo maintains all of the durability for which its predecessor and SureFire as a whole are known. It's even compatible with standard X300 holsters, making it the perfect upgrade for someone using an older model.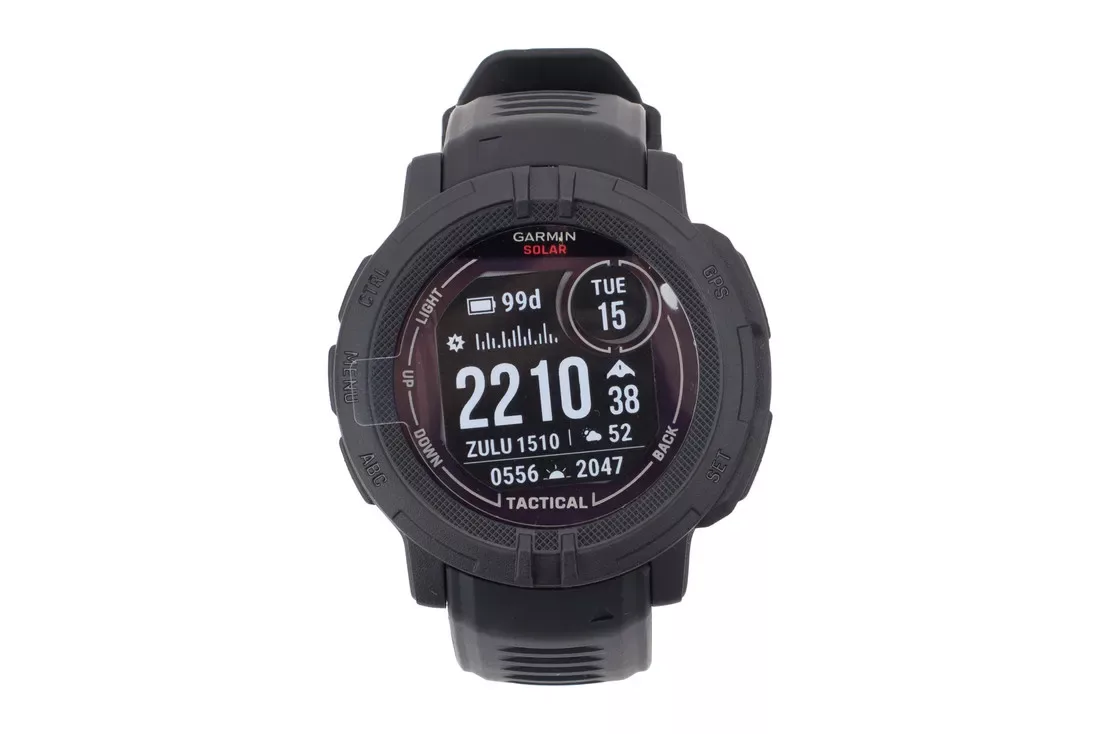 Garmin Instinct 2 Solar Powered Smart Watch – Tactical Edition
Guns and parts may be fun, but something you can use every day is often more practical. Garmin's Instinct 2 Tactical Edition blends the everyday convenience of a smartwatch with mission-ready features you won't find anywhere else.
The Instinct 2 features all of the bells and whistles you'd expect from a smartwatch—notifications of incoming text messages or emails, contactless payments, fitness tracking, and health monitoring. It will store your calendar and track your heart rate.
Unlike most other smartwatches, it also offers heavily ruggedized construction and solar charging. It can handle any environment that you can, and keep on ticking using nothing but the power of the sun.
Dual-format GPS functionality can help you plan your hunts, navigate through the woods, or just find the closest Starbucks. With onboard sensors and TracBac routing, you'll never have to worry about finding your way back to your vehicle. Whether that's a tactical feature or a convenience one will depend entirely on how you use it.
Other features, though, are decidedly tactical, such as the night vision compatibility mode and jumpmaster setting. The Instinct 2 also features a stealth mode, which disables all wireless signals and prevents your GPS location from being stored or shared. While it's not a feature your average user is likely to need, it's easy to see its value for information security.
Garmin's Instinct 2 is the perfect blend of tactical function with everyday form, creating a watch that's as useful on patrol as it is on the couch or at the store.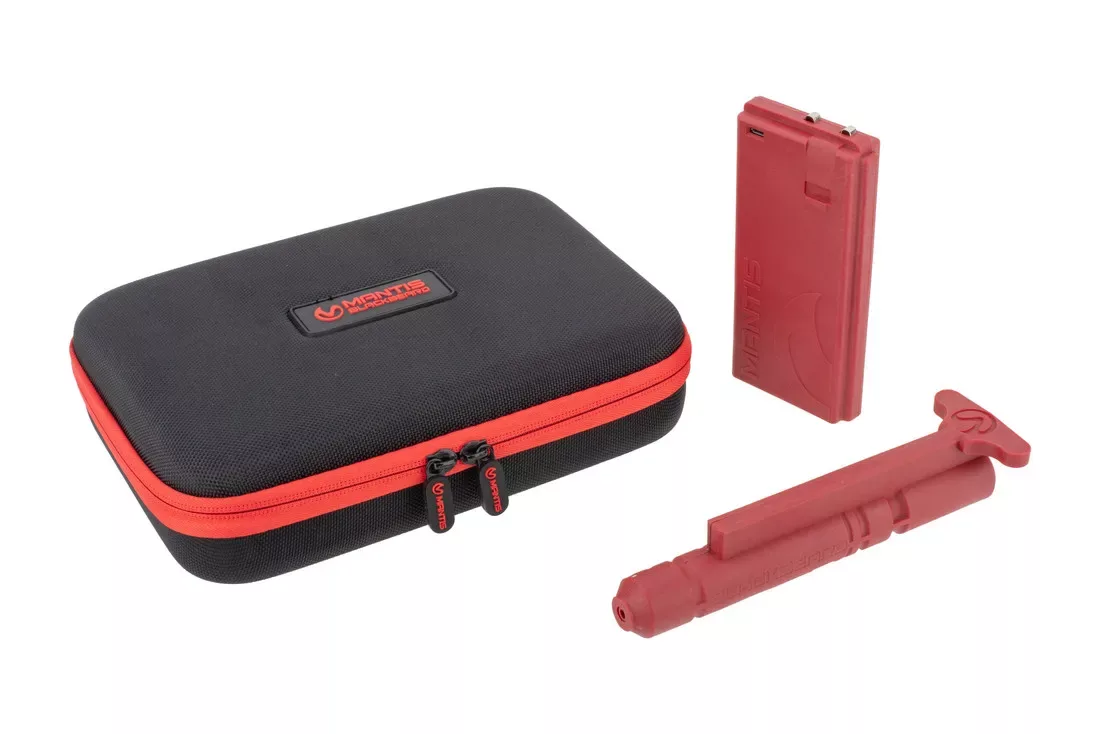 Mantis Blackbeard
Mantis entered the training scene years ago with their debut MantisX device, a sophisticated piece of training equipment that provides instantaneous, detailed feedback on the movement of your firearm before, during, and after every shot, whether fired live or dry. It was a revolutionary device, but Mantis didn't stop there.
They went on to produce a whole line of laser training products, the latest (and arguably greatest) of which is the Mantis Blackbeard. This drop-in system fits nearly any AR-15 and uses an electrically powered motor to reset the trigger after every pull, as well as emit a laser.
This eliminates the need to rack the charging handle after every trigger pull during dry fire, making practice massively more convenient and efficient, but the value of this system goes way beyond mere convenience. With the trigger automatically resetting the same way it would during dry fire, the available drills you can do expand exponentially.
With the Blackbeard, you're no longer limited to raise-and-fire or 1-reload-1 drills. You're able to perform double taps, Mozambique drills, failure-to-stops, break-contact drills, or any number of other rapid-fire maneuvers. It also makes training to fire the trigger from reset rather than full releases an order of magnitude easier, since the trigger will reset itself after every shot, allowing you to build muscle memory on how far to release the trigger without burning through ammo.
The Blackbeard is also available with a laser, allowing users to combine it with any other Mantis laser training system for more comprehensive training. The laser system uses an app on your phone and a few custom targets to detect and record the location of your shots, allowing you to track your group sizes and get feedback on where your shots are landing.
Shop All Mantis Dry Fire Training Devices
For the ultimate dry-fire training setup, you can even combine the Blackbeard with a MantisX training device for maximum data and feedback.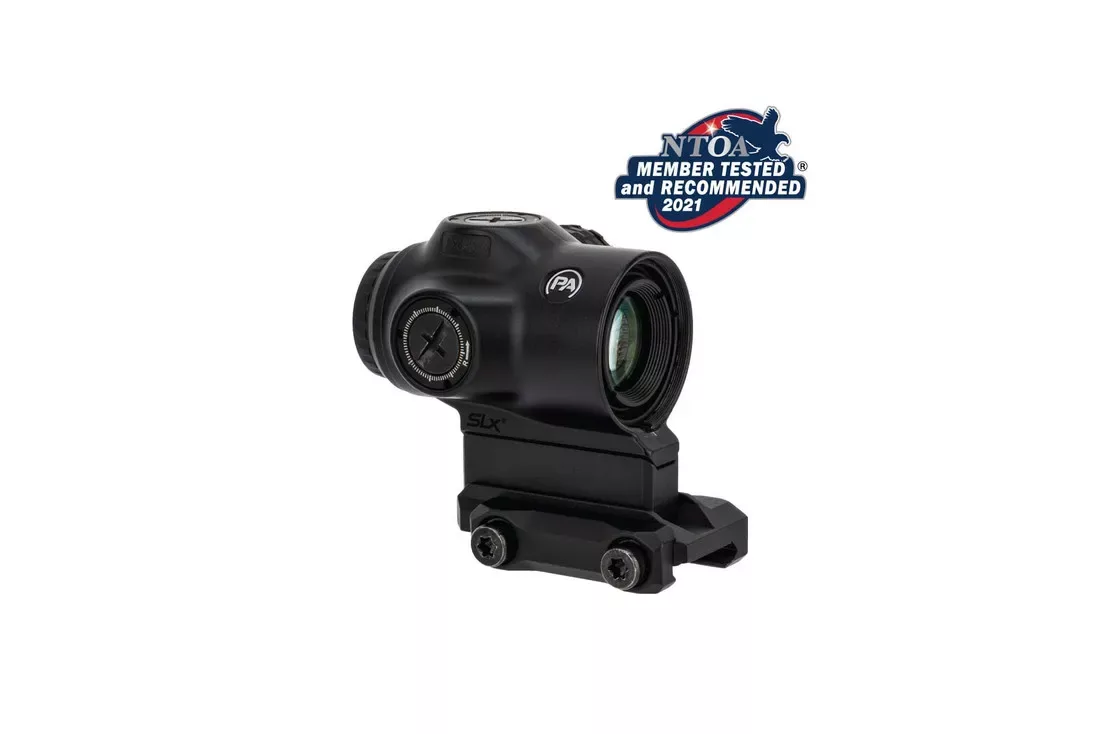 Primary Arms® SLx® 1x MicroPrism™
The sheer versatility of our SLx 1x MicroPrism makes it a perfect gift for any gun owner. It's an unmagnified prism optic that offers red dot-like speed and field of view, but with an etched reticle that is still usable even without batteries. Of course, it's still illuminated when the battery is installed, too.
The 1x MicroPrism defies the standard set by legacy prism optics by delivering an incredible 4″ of eye relief, creating a sight that is extremely forgiving of head position and very quick to acquire. The ACSS® Cyclops Reticle Gen 2 reticle is compatible with a wide range of calibers and barrel lengths, and can even be used with shotgun slugs and shotshells.
Shop All Primary Arms Prism Scope Models
Engineered for durability and tested with over 7,000 rounds on a SCAR 17S, the SLx 1x MicropPrism is more than capable of handling anything you can throw at it, and at only 7.6 oz, it won't weigh you down or hold you back.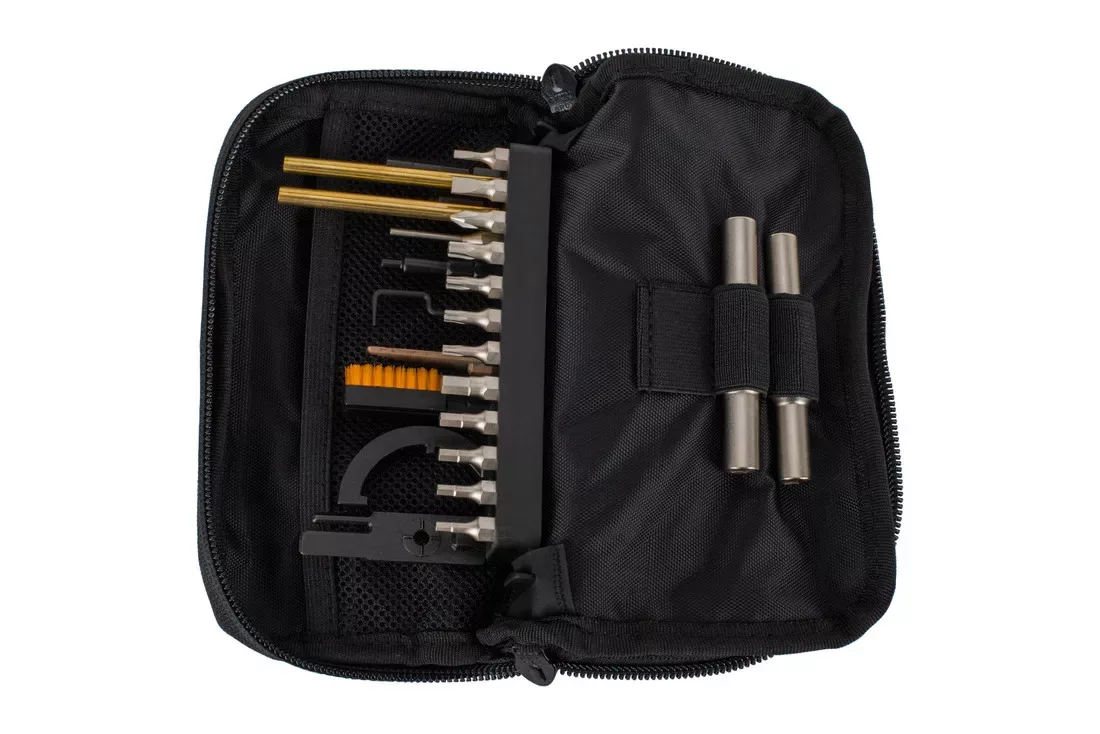 Fix It Sticks AR-15 Maintenance Kit
For the AR-15 enthusiast in your life, you can't go wrong with the Fix It Sticks AR-15 Maintenance Kit. It's a complete collection of all the tools you need to keep your AR-15 in peak condition, from essential bits and punches to specialty cleaning tools.
The kit starts with a carefully curated selection of the most common Torx and hex bits required for AR-15s and accessories, but it goes well beyond the basics. Metal and non-marring punches are included to help free stubborn pins, and a small castle nut wrench makes further disassembly of your lower possible.
A handful of cleaning tools are also included to help augment a basic cleaning kit to better handle the particular demands of an AR-15. A bronze scraper and steel pick allow you to scrub away hardened carbon fouling from inside the rifle, and the kit even includes a bolt carrier group scraper specifically for the hardest-to-clean areas.
Lastly, the kit comes with a handful of conveniences like an A2 front sight adjustment tool and cleaning rod adapters. The whole thing comes packed in a handy, durable carrying case, ready to fit right into a range bag or toolbox.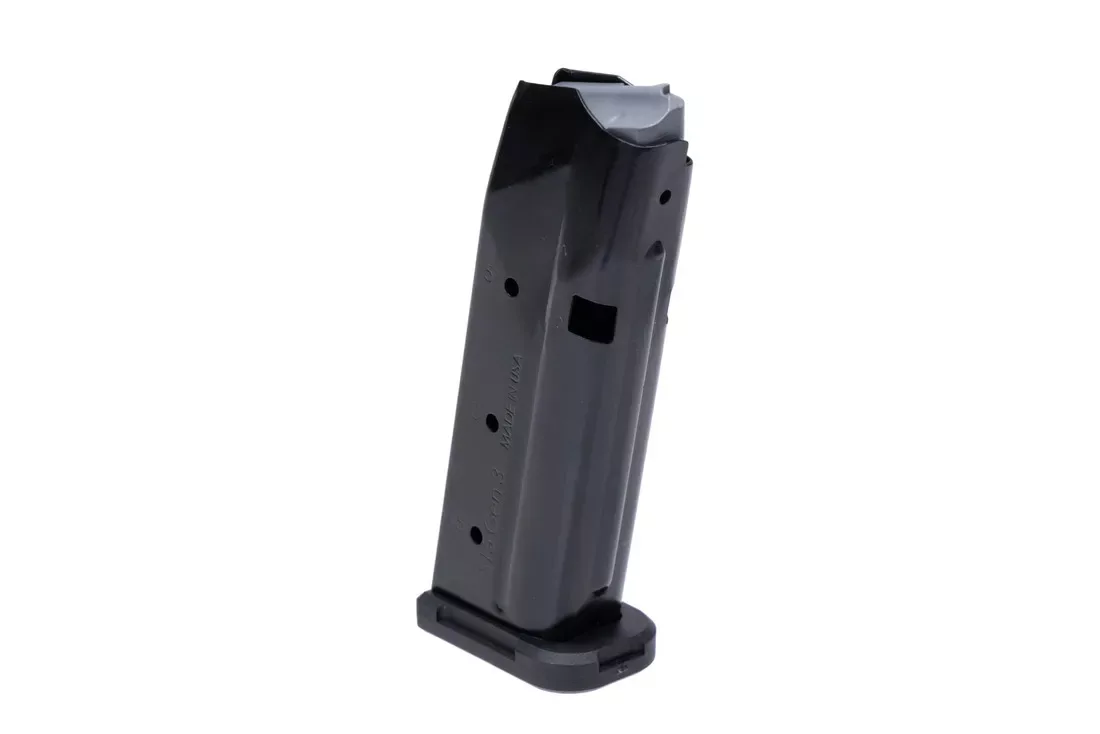 Shield Arms S15 Gen 3 Magazine
If you have a Glock 43X or 48 owner on your list, then a couple of Shield Arms S15 magazines are the perfect gift this holiday season.
Now on its third generation, the Shield Arms S15 magazine is probably the single most effective upgrade available for the G43X and G48. These all-metal magazines replace your standard polymer mags, and thanks to their thinner walls, offer a whopping 50% increase in capacity without any increase in size. This allows users to fit a full 15+1 rounds in their Slimline Glock – the same capacity as a standard, albeit much larger, Glock 19.
If you need even more capacity for your pistol, Shield Arms magazine extensions are available, while they offer up to an extra 5 rounds of capacity, be aware that they will also protrude from the base of the firearm.
Shield Arms mags have been around for years, being continually refined the whole time. The resulting Gen 3 mag is the most advanced yet and widely found to be every bit as reliable as a standard factory magazine.
They do come with one single caveat, though. Be sure to pair them with a metal magazine release, or you may find that your stock plastic release wears a bit faster than normal due to its contact with the metal magazines.
Still, it's a small price to pay for such a massive boost in capacity.
Conclusion
With Christmas right around the corner, now is the perfect time to get a head start on your holiday shopping. Check out our selection of the latest guns and gear and load up on presents for under the tree – or just pick up a little something special for yourself!