2021 AR15 Gift Guide
Nowadays, the AR15 is one of the most common rifles in America, and for many gun-owners, it's the focus of their interest. Given the passion, AR15s can also be tricky for gift-giving, as every gun-owner has specific preferences and tastes for how they like to customize their rifle.
That said, it's tricky—but still very doable! If you stick to a few good guidelines, it's easy to find a gift for a passionate AR-15 owner.
The key is to stick to what you know. Stocks and handguards might seem like appealing gifts, but if you aren't confident about what your recipient likes, hold on to that gift receipt. Individual preference plays a significant role in accessory selection, and even subtle design differences can be very important. Fortunately, there are plenty of gift options that any gun-owner will appreciate.
For example, barrels, BCGs, and trigger packs are three good bets for AR-15 owners. These are core components of an AR, where design differences are minor compared to the product's overall performance and reliability. They also encompass a broad range of price points, so you can find one that is appropriate for your budget.
To help you get started, we'll provide a 'Good, Better, Best' analysis on barrels, BCGs, and triggers, so you can start your Christmas gift search out on a firm foot.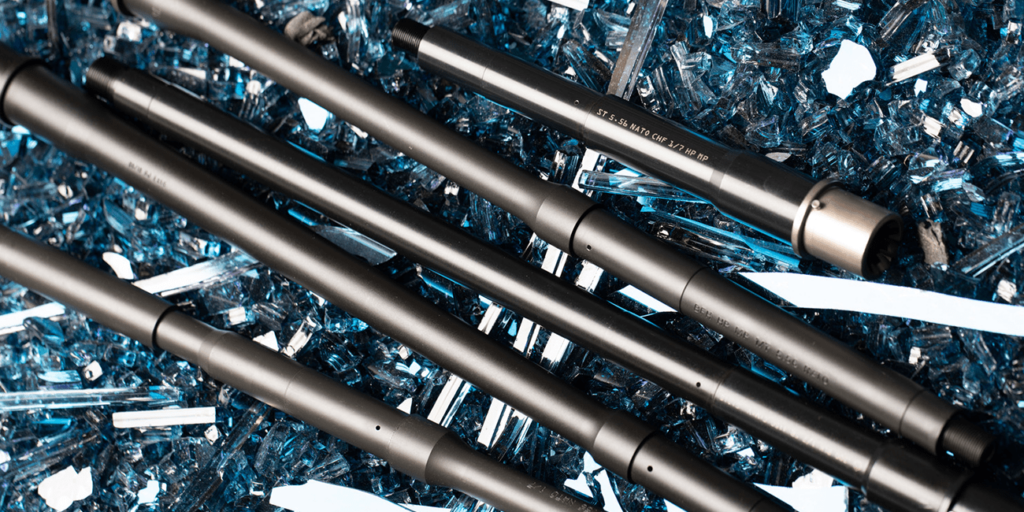 Barrels
Barrels are always a great gifting option. Even if your recipient isn't building a new rifle, barrels wear down over time, so having a spare is always welcome.
Note that barrels can have different calibers, features, materials, and measurements. This might make it a little intimidating as a gift, but of all those features, the most important is caliber.
The most common choice for an AR15 barrel is 5.56×45 (AKA 5.56 NATO). This can shoot either .223 Remington or 5.56×45 cartridges. You might also see barrels labeled .223 Remington. Please note that these MAY or MAY NOT fire 5.56×45, and since 5.56 ammunition is so prevalent, we recommend using a 5.56 barrel or one labeled .223 Wylde, which is optimized for both cartridges.
There are also other calibers for AR15s like .300 Blackout or .458 SOCOM. Ammunition for these calibers is less common and more expensive. That said, many builders like to experiment with new calibers, so if you're shopping for someone who enjoys making new rifles, these calibers might add a bit of freshness to their collection. We'll include a few alternative caliber options on our list for your consideration.
Good
Even under $150, there are plenty of quality barrels from trustworthy manufacturers. Here are a few examples to help you start your search…
1) Diamondback Firearms 5.56 Mid-Length AR-15 Barrel – 16"
2) Rosco Manufacturing Bloodline 5.56 Mid-Length AR-15 Barrel – 14.5"
3) Ballistic Advantage Modern Series 5.56 Carbine-Length AR-15 Barrel – 10.5"
4) Rosco Manufacturing Purebred .223 Wylde Mid-Length AR-15 Barrel – 13.7″
Better
If you have a bit larger of a budget, there are a lot of great barrels that capture premium-grade quality and craftsmanship under $200. A few examples would be…
1) Sons of Liberty Gun Works Combat Grade 300BLK Pistol-Length AR-15 Barrel – 16"
2) Expo Arms Combat Series 5.56 Chrome Lined Mid-Length AR-15 Barrel – 16″
3) Expo Arms Combat Series 5.56 Carbine-Length AR-15 Barrel – 11.5"
4) Faxon Firearms 5.56 Pistol-Length AR-15 Barrel – 7.5"
Best
If you're buying for a passionate AR owner, a top-quality barrel shows you recognize their discerning tastes. Here are a few picks for our top-of-the-line barrels…
1) TRIARC Systems 5.56 TRACK 2.0 Mid-Length AR-15 Barrel – 16″
2) Daniel Defense CHF 5.56 AR-15 Barrel – 16″
3) FN America 5.56 Mid-Length AR-15 Barrel – 16"
4) Noveske Infidel 5.56 AR-15 Stainless Barrel – 13.7″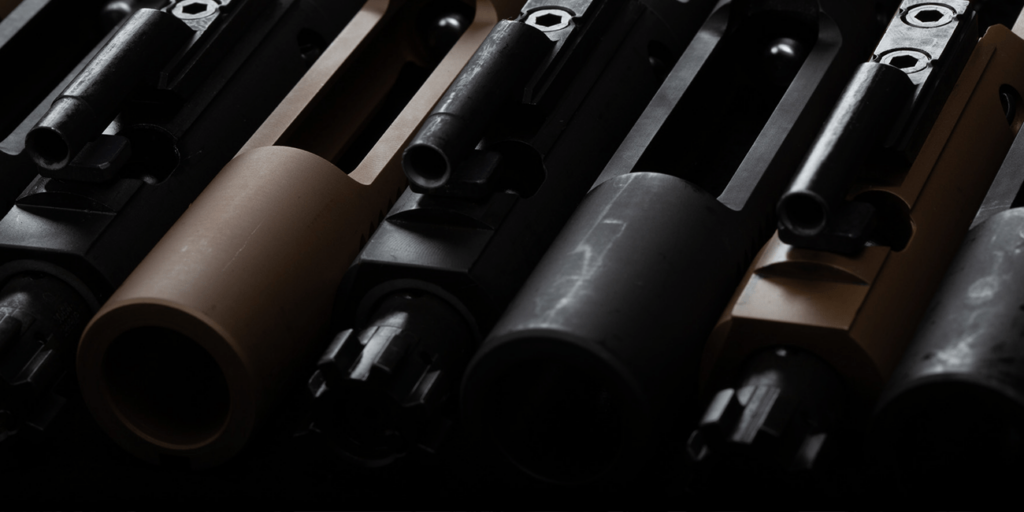 BCG's
BCGs are the core of any reliable AR15, and like barrels, it's always great to have a spare—or an upgrade! While there are some different BCG designs, most of them are all compatible, and the biggest differences come with material quality, build quality, and small reliability improvements, which rarely affect compatibility.
Whether it's supporting a current rifle or priming a new build, any AR-15 owner will be happy to receive a new BCG. So, let's look at a few different options.
Good
Even without spending a lot, you can get highly reliable 8620 Carpenter Steel bolt carrier groups with nitride coatings and magnetic particle inspection. Here are a few proven options that might get your search started…
1) Aero Precision M16 Bolt Carrier Group – Black Nitride – No Logo
2) Diamondback Firearms 5.56 Bolt Carrier Group – Nitride
3) Faxon Firearms 5.56 NATO AR-15 Bolt Carrier Group – Nitride
4) Orchid Defense Group 5.56 M16 Bolt Carrier Group – Nitride
Better
If you spend a little more, you're likely to find BCGs with proprietary coatings or slight hardware improvements. These upgrades may contribute to a more reliable rifle, and if you are shopping for someone who already owns an AR, it might be worthwhile to step up their system with an upgrade they'll immediately use.
1) Expo Arms Chrome Lined MIL-SPEC M16 Bolt Carrier Group – Phosphate
2) FailZero EXO Coated M16 Bolt Carrier Group – Black
3) Wilson Combat 5.56 NATO Bolt Carrier Assembly – Black Nitride
4)LANTAC Mil-Spec 5.56 Bolt Carrier Group – Black Nitride
Best
If you want their eyes to sparkle on Christmas, these BCGs represent some of the best options on the market. As we said, BCGs are the core of the rifle, so having a good BCG can make a stark difference in a rifle's performance and reliability. These BCGs will almost guarantee an upgrade, and it'll demonstrate your genuine, researched interest in their passion.
1) FN America M16 Bolt Carrier Group
2) Cryptic Coatings AR-15 5.56 NATO Bolt Carrier Group – Mystic Black
3) Rubber City Armory M16 Bolt Carrier Group – Nitride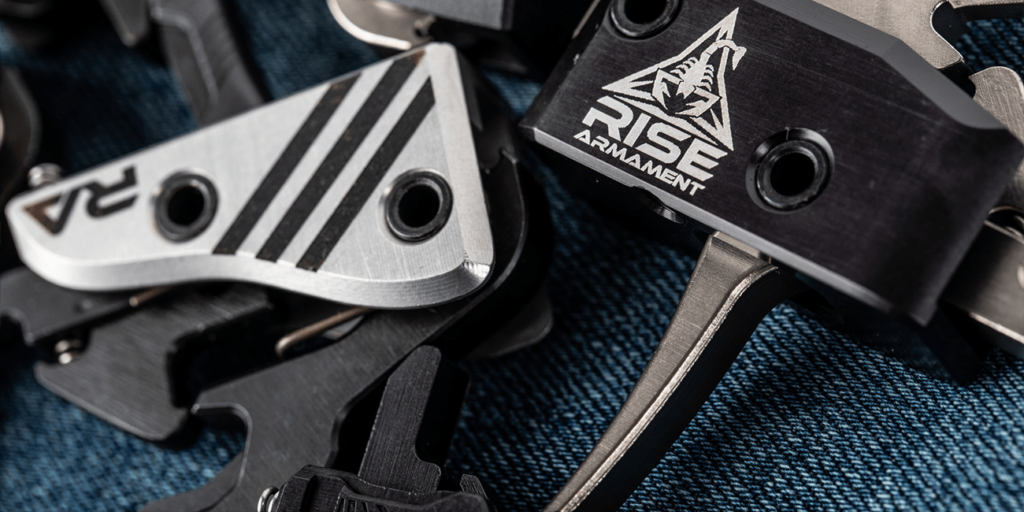 Triggers
Aftermarket trigger packs help marksmen achieve the best possible marksmanship by eliminating the grit and creep from their trigger pull. When you're trying to hit a small target at a long distance, even the slightest shake or inconsistency may throw your aim, causing a miss. That's why so many AR-15 owners go for a trigger upgrade as their first major enhancements.
Like barrels and BCGs, triggers are across a spectrum of quality and price points, but that doesn't mean you can't make a vast improvement with an affordable trigger pack. With that said, we have options for any budget, starting with entry-level.
Good
As we said before, a good trigger doesn't have to break the bank. If you shop smart, you can get near-match performance without exceeding $100. Here are a few good triggers that we've used in our own builds…
1) Bravo Company Manufacturing PNT Trigger Assembly
2) Sons of Liberty Gun Works Liberty Fighting Trigger Mil-Spec .154"
3) Rise Armament Rave 140 AR-15 Trigger – Curved Bow – Anti-Walk Pins
4) Timney Triggers Impact AR Trigger
Better
If you expand your budget a bit, you'll find a wide selection of match-grade triggers that could help you achieve new performance records on the range. Many of America's most popular triggers fall into this price range, so don't feel like you're making many compromises here. Some of our most popular triggers in this price range include…
1) Geissele Automatics G2S Two Stage AR-15 Trigger .154"
2) CMC Triggers AR-15 / AR-10 Drop-In Match Grade Single Stage 3-Gun Trigger – Flat – 2.5lbs
3) Midwest Industries Enhanced AR-15 Drop in Single Stage Trigger with Anti-Walk Pins – Curved – 3.5lb
4) Rise Armament High Performance Trigger – Black – Anti-Walk Pins
Best
Finally, if you want to surprise your recipient with the absolute best trigger on the market, you'll have to pay just a bit more. That said, these triggers are a night-and-day improvement over most any factory trigger, and an enthusiast will thank you dearly for such a meaningful gift. A few of our most popular premium-grade triggers include…
1) Geissele Automatics Super Semi-Automatic Enhanced SSA-E Two Stage AR-15 Trigger .154″
2) Geissele Automatics AR-15 Super Dynamic Enhanced Trigger – Two Stage – .154″
3) Elftmann AR-15 Match Trigger Straight Mil-Spec .154″
4) TriggerTech AR Competitive Trigger – Flat Black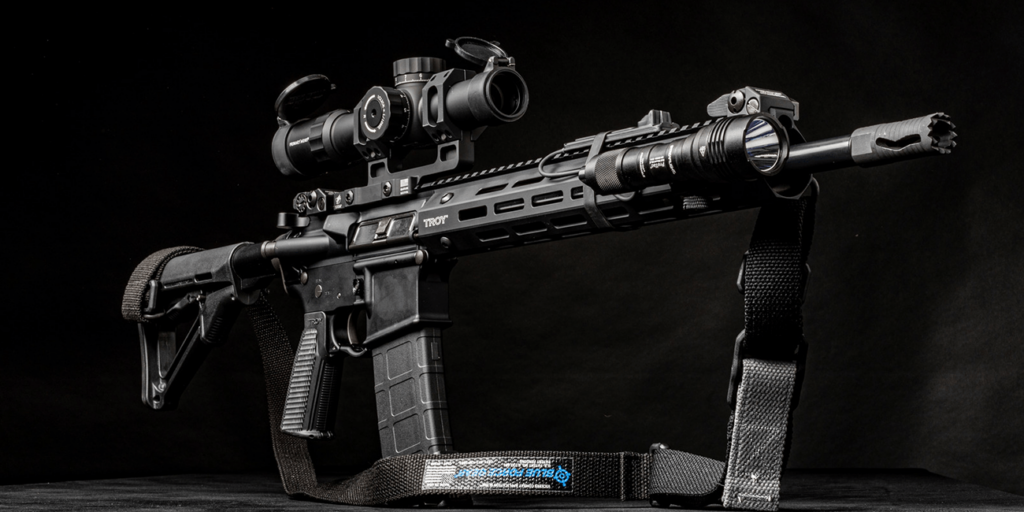 Conclusion
No matter which gift you choose to give this Christmas season, the important thing is that you show interest and research in your choice. Already by reading this guide, you're helping to guarantee your gift will be recognized for its effort, and we're confident your friend or loved one will appreciate that.
Of course, if you have any additional thoughts, considerations, or concerns, we're always happy to help. Our customer service team can provide you valuable input in making sure your gift is suitable, and we can even provide additional feedback to help guarantee their satisfaction. Just click the 'Chat' button on the right side of the screen, or reach out to us on social media, including Instagram, Facebook, and Twitter. Just send us a direct message, and we'll be happy to help.